---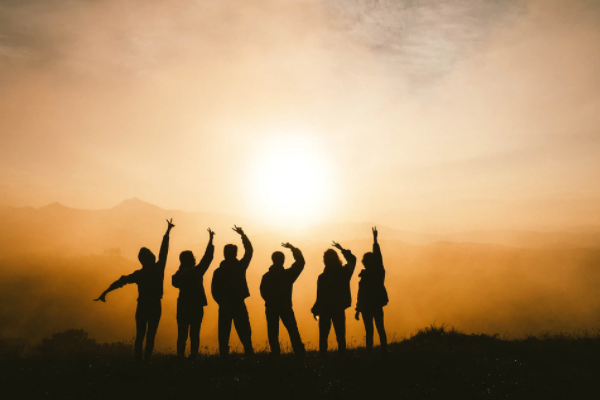 With A Little Use Of Imagination, You Can Find Cool Things To Do With Your Friends Without Breaking Your Budget
Seeing your friends always brings in excitement. Whether it is just that one friend who makes you laugh all the time or a group of friends who have a long history together. If you are looking forward to meeting your friends soon and want to plan a fun activity for them so that you can all enjoy it together, then you could be very confused as to what you can do that does not break your budget yet is super exciting.
There are many things that you can do with your friends that you have not tried before which can bring in an element of excitement. Instead of boring and monotonous activities, try out one of the activities from those mentioned below. You will not have to lose all your money to keep everyone occupied as well as try out some cool things to do. 
Visit A Comedy Club
Laughter can indeed be a solution for many problems. Instead of making an effort to learn several jokes and cracking some lame ones that fall flat, why not go to a comedy club itself. You do not even have to be a big fan of drinking to visit the local comedy scene as there are many different types of venues that offer stand-up comedy. You can even set up a nice environment at home and watch a comedy show live virtually from the comfort of your own home. 
Gel Blaster Game
This is a perfect outdoor game you can play with your friends. If you are looking for gel baster guns or pellets then you can read more here and get the necessary information. This game uses gel-based pellets that do not cause any injury. This can be a great way to play with your friends outdoors. You can have two teams and make strategic plans on how to overtake the other. This game is more preferred over paintballing wherein you need specific safety gear and arena to be able to play. With this game, you can have fun right in your backyard.
Picnic In The Park
You might be thinking this is an activity that you used to do when you were a child. That is in fact true but it does not mean that just because you have grown now that you will not enjoy the same. There is a serenity when you hang out in a local park which is a beautiful green. The sound of children playing, birds, and other people just relaxing and talking can be very soothing. Take along a nice blanket, some food, and beverage and you can have a great time talking and catching up with your friend in a positive atmosphere. You can sit and chat in the sunshine for hours.
Volunteer For A Cause
This option will definitely help you and your friends to feel good about themselves. By volunteering for example at an animal shelter, not only can all of you bond as you help the furry animals but it will also make you all feel that you made a difference to another life. You can devote time with your friends to several different types of organizations. You will be able to connect on a different level as you will be giving back at the same time. Setting up small fairs with your friends to raise charity is also a fun way to gain new experiences. 
Play Board Games
When it comes to board games, there are always one or two games that are classic and can be played for hours at a stretch, and are a guaranteed way of having fun. You can always whip out the monopoly board game which can be played by 6 players and will definitely take up the whole day. Board games can help you to travel back in time as you compete to win in a round of Jenga, scrabble, or whatnot. Playing together with your friends will strengthen your bond with them. You can even add an extra layer of fun by adding rules like whoever loses will have to take the rest for ice creams. Add some little light food items and some beverages along with some board games and you will have a perfect afternoon that you will remember for a long time to come. 
Watch A Movie
Movies take you to a magical world wherein anything is possible and you can enjoy many different types of emotions. You can go to the movies with your friends or even have a movie marathon at home. A movie night at your home with popcorn and beverages will give you a great setup to spend some time with your friends. You can watch new movies together or reminisce about old memories by watching all-time classic movies from the past. There are even some series that can be super addictive and you won't even realize when you have ended up spending hours watching it with your friends. 
Cook Dinner Together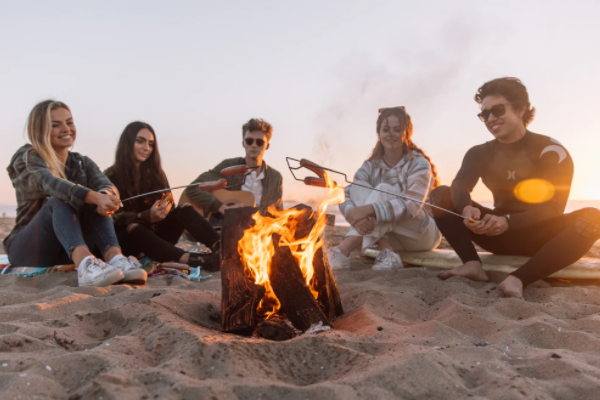 Food always provides a great reason for everyone to come together. You can plan a day with your friends wherein you can all cook together. This can be a backyard BBQ event or you can pick a theme and use that to cook recipes that match it. Cooking and eating outdoors is a great way of having fun. If you can drive down to a little far-off place then just doing primitive things like lighting a fire to cook food can be very exciting. You can go to the beachside, countryside, or just about anywhere with your BBQ set and get cooking. What's more, if you know some nice recipes, you might even win some compliments from your friends on your skills.
When it comes to spending time with friends, a little extra imagination can help you find ideas that can ensure a good evening of fun and memories with them. Sometimes, you tend to overcomplicate things by putting way too much thought into it. With friends, you can enjoy even the simplest things in life. 
---