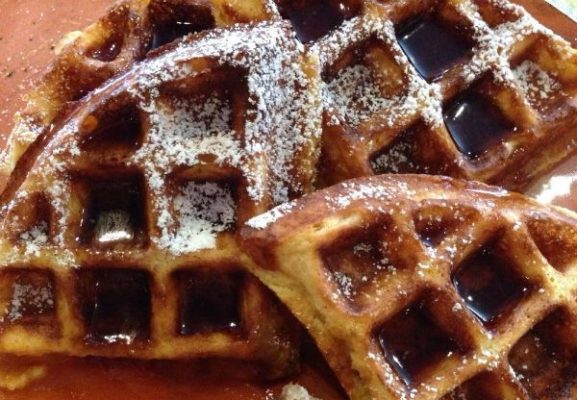 Waffles are life. If you don't agree, I don't know how to help you. While every day should be waffle day, you can celebrate internationally on March 25, 2017 or just in America on August 24, 2017.
Here are some of the best ways to waffle. Spoiler alert: It's all of them.
Chicken and waffles
Chicken and waffles is just breakfast waffles, yes, but this southern specialty deserves its own category. What is it about waffles and chicken that makes such the perfect combination? Is it the buttermilk in both, the crispy outsides and soft chewy insides? Okay, now I'm hungry.
---
Become a Harlem insider - Sign-Up for our Newsletter!
---
Most of the best chicken and waffle places are local. The best is
Amy Ruth's
113 W 116th St, New York, NY, 10027, 212.280.8779.
Breakfast waffles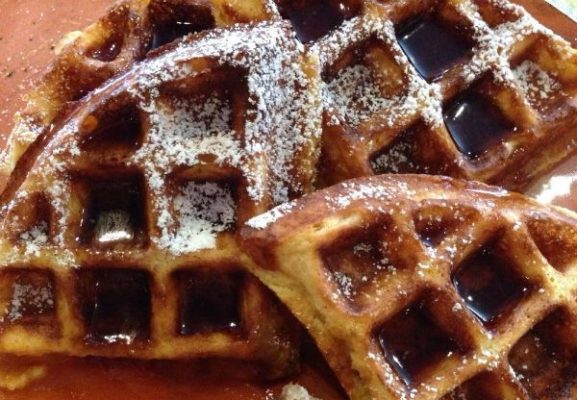 Crispy and fluffy, you can't go wrong with a classic golden brown waffle. Decorate it any way you like, with fruit, bacon or whipped cream.
And of course, the best Breakfast waffle places are locally in Harlem is The Cecil Harlem, 210 W 118th St., New York, NY 10026, b/t 7th Ave & St Nicholas Ave., 212.864.7777.
Fun fact: Waffle parties, held in the 18th Century, were known as 'wafel frolics' which is the most delightful thing I've ever heard.
Editorial adapted via source
Related Articles
---
VIDEO
---
"Dr. Harry Delany is a renowned Harlem born and raised surgeon, the son of the great jurist and civil rights leader, Hubert Delany...." This monthly post is made in partnership with Harlem Cultural Archives.