---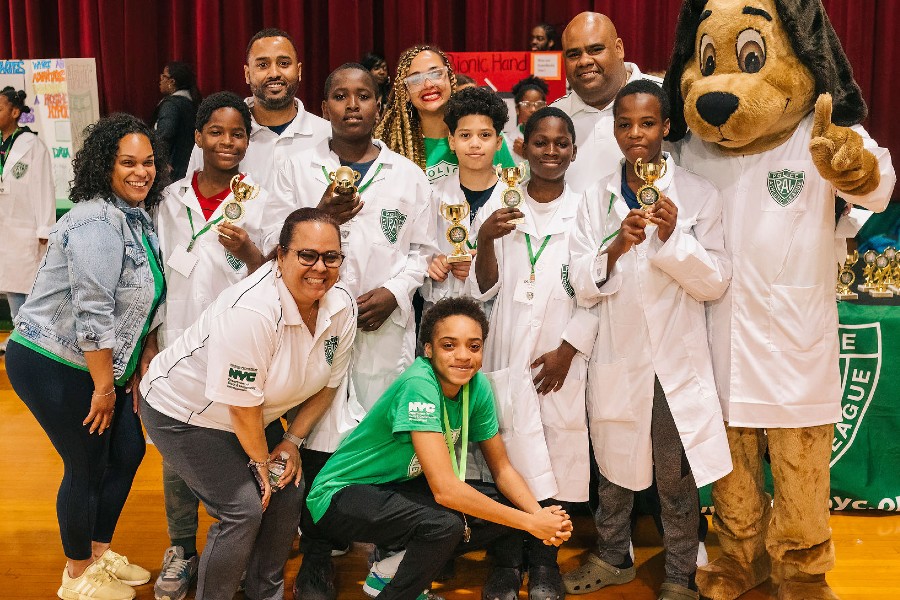 On June 9, 2023, at PAL's New South Bronx Center, winners of the Police Athletic League 2023 Science Fair were announced from a field of hundreds of children in 5th through 8th grades from PAL centers from Harlem to Hollis. 
Young people explored the "World of Engineering" and were challenged to create a functioning prosthetic limb that had to make a fist by utilizing the Engineering Design Process.
Meredith Gray, PAL Director of Education and Training, said, "It was incredible to see the innovative way that each group approached this project. Even though they were all given the same prompt, they all created very different prosthetic limbs with a wide range of materials and operating systems. It was a true example of student-led, project-based learning, and I couldn't have been more impressed."
At PAL's citywide afterschool programs, young Engineers-in-Training competed in teams to create a functioning prosthetic limb that can make a fist.  The brainstorming and design process was high-spirited with young people sketching a prototype to build, test, evaluate and redesign their projects.
Teams demonstrated their functioning prosthetic limb, and a panel of judges awarded top prizes of $500 based on visual and oral presentations.  Winners will meet with PAL Executive Director Carlos Velazquez to discuss how these funds will strengthen their STEAM program.  Michael Victor Danza, Physical Science Lecturer at Kingsborough Community College, shared a demonstration on 3D printing.
Founded in 1914, New York City's Police Athletic League is a nonprofit organization that provides recreational, educational, cultural and social activities to 15,000 children and teens annually. For more information, please visit www.palnyc.org.
---