---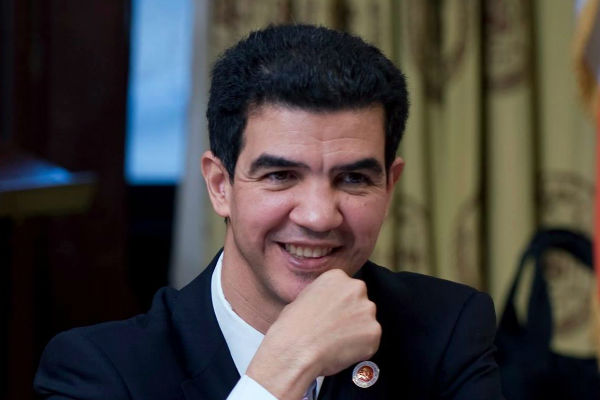 Today Thursday, March 8, 2018, the MTA testifies before the Council Committee on Transportation at its annual preliminary budget hearing for FY19. Below are opening remarks a prepared for delivery by Chair Ydanis Rodriguez.
"Good morning, and welcome to the City Council Transportation Committee's Hearing on the Fiscal 2019 Preliminary Budget and the Fiscal 2018 Preliminary Mayor's Management Report (MMR). My name is Ydanis Rodriguez, and I chair the Committee.
"Today, we are here to begin the Fiscal 2019 budget process which will lead to the Adoption of a Budget that should be progressive, responsible, and fair for all New Yorkers.
"We will start by hearing testimony from the MTA Chairman Joe Lhota. Following a brief recess, the Committee will reconvene at 3:00pm to hear testimony from DOT Commissioner Polly Trottenberg.
"Let's begin by giving the floor to our Speaker, Corey Johnson.
"Thank you Speaker Johnson for your leadership at the Council, especially when it comes to transportation.
"The MTA's calendar 2018 Adopted Operating Budget is balanced and includes more than $1 billion dollars in City subsides. The Authority's proposed 2015-2019 $32.4 billion dollar capital program appears fully funded. We look forward to having the Chairman update the Committee on the state of the transit system and its funding sources.
"Due to years of negligence, overcrowding and delays have become the new normal, creating a strain on the social and economic wellbeing of our residents. This is unacceptable. We hope that the MTA will elaborate on the details of their Subway Action Plan, the progress it has made in the first 8 months of the plan, and what changes we should expect in the next four years.
"A deficient subway system has real human and economic impacts. An overwhelming majority of New Yorkers blame subway delays for being late to work, doctor's appointments, school and be with their families. These delays cost New Yorkers hundreds of millions of dollars. Most of the time, they happen because of failure in our old signal system or track fires like the one we saw yesterday at 96th Street on the "1" line.
"Our outdated system is keeping hundreds of thousands of New Yorkers with disabilities from fully participating in our economy and navigating our city with oftentimes much longer commutes.
"Our bus system is in chaos. It has not been able to provide reliable services and reach New Yorkers in transportation deserts. Bus ridership has declined 21% over the past 15 years. Some of that is due to outdated bus routes and the lost opportunities of not employing technology to enforce clear bus lanes. As we make the transition to the new fare payment system, I look forward to the MTA making a real commitment to implementing all-door boarding to ensure passengers can get on the bus much more quickly.
"New Yorkers and visitors demand and deserve a 21st century transportation system. We need to think bigger and bolder. Not just when it comes to investment but procurement policy as well. Excessive costs and project delivery delays plague capital improvement projects and the MTA must increase transparency because the public should know how tax dollars are spent.
"We expect a lot from the chairman and the rest of the new leadership at the MTA. We look forward to hearing how the MTA's budget reflects the urgency and diligence with which this crisis must be addressed.
"Before we hear from the MTA, let me take a moment to recognize my colleagues who have joined us this morning….
"Now we will hear from the MTA."
---