---
El Museo del Barrio is pleased to present Something Beautiful: Reframing La Colección.
The Museum's most ambitious presentation of its unique, complex, and culturally diverse Permanent Collection in over two decades.
Organized by Rodrigo Moura, Chief Curator; Susanna V. Temkin, Curator; and Lee Sessions, Permanent Collection Associate Curator, the exhibition will present approximately 500 artworks by nearly 90 artists, including new acquisitions and artist commissions, through rotating displays over the course of one year.
Ethnoaesthetics is defined as a strategy of resistance to the "spurious" or inauthentic nature of Western consumer culture.
This concept is also understood as a decolonial strategy, a return to art's "complex of prehistoric and historic root cultures" and to nature, which in ancient cultures was considered as an ally and an essential element of cohesion in the community.
Tip: It's air-conditioned.
Artworks like that of Sara Flores, as seen above, create a dialogue with other artists presented in the gallery whose practices equally contribute to the destabilization of Western art historical narratives.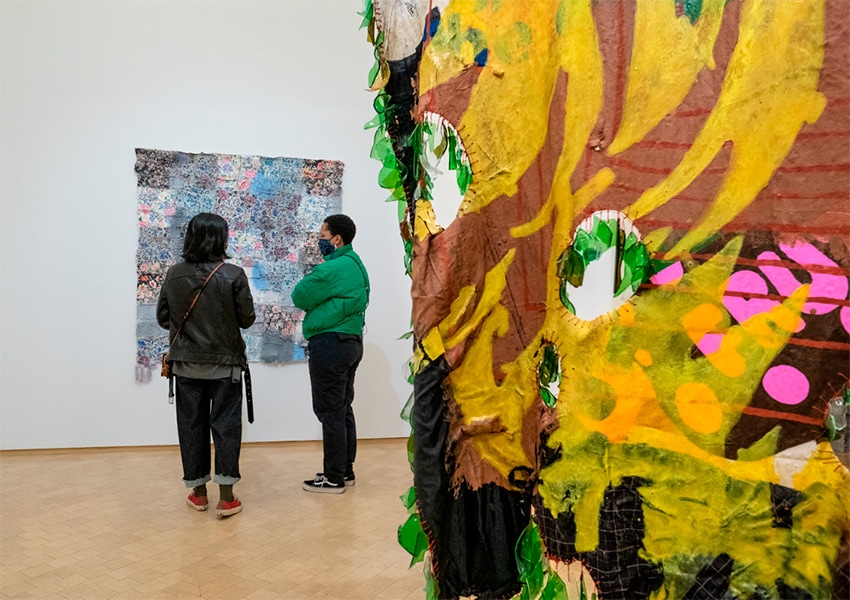 *Until further notice, the ONLY sections that will be open to the public are Ocama Aracoel, Cosmic Visions, First Impressions, and Room 110. Admission is Free.
El Museo del Barrio, 1230 5th Avenue, East Harlem, NY 10029, 212.831.7272, info@elmuseo.org, elmuseo.org
---