---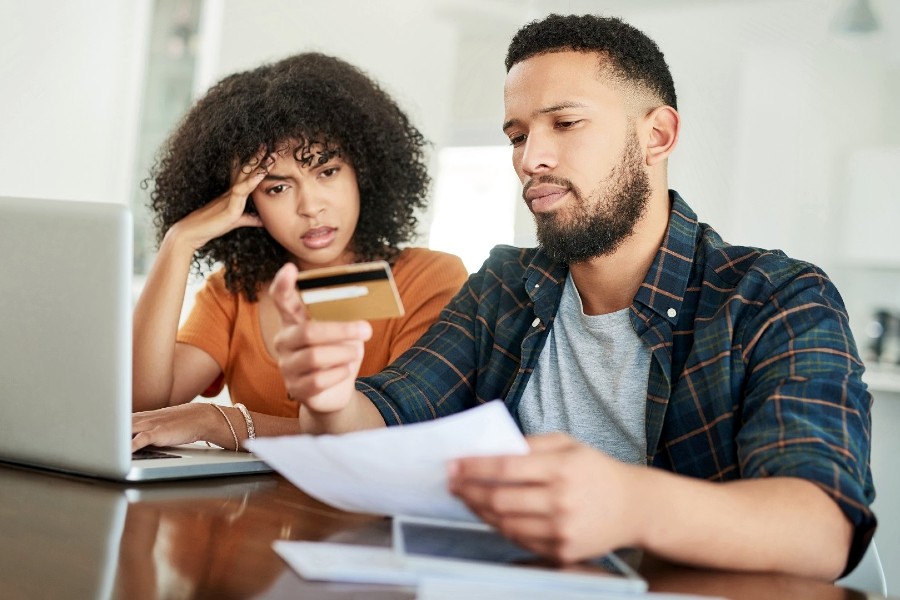 Credit cards are not only a way to pay for your purchases, but also a smart way to upgrade your spending power.
By using a credit card, you can access credit that allows you to plan and buy what you want, when you want, and pay it back later. Moreover, you can also enjoy various benefits such as rewards, discounts, cashback, insurance, and more. In this blog post, we will explore some of the benefits of applying for a credit card online and how you can do it in a few easy steps.
Benefits of Applying for Credit Card Online
Some of the common benefits of applying for a credit card online include:
Saving time and effort: Applying for a credit card online is quick and easy. You don't have to visit a bank branch or fill out lengthy forms. You can simply compare different credit cards and choose the one that suits your needs and preferences. You can also apply for a credit card online at any time and from anywhere, as long as you have a stable internet connection.


Getting instant approval: Applying for a credit card online can also give you instant approval. You don't have to wait for days or weeks to get a response from the bank or the card issuer. You can get an instant decision on your application based on your eligibility and credit score. If your application is approved, you can also get your card delivered within 24-48 hours.


Availing attractive offers: Applying for a credit card online can also help you avail attractive offers and incentives. Many credit cards offer welcome bonuses, annual fee waivers, or other incentives for signing up digitally or post spending a certain amount. You can also get exclusive discounts and deals on various categories such as travel, shopping, dining, entertainment, and more.


Managing your account easily: Applying for a credit card online also gives you access to online banking and mobile banking services. You can easily manage your account, check your balance, pay your bills, redeem your rewards, and more. You can also setalerts and notifications on your transactions and statements.
Why Choose IndusInd Bank Credit Cards?
IndusInd Bank offers a range of credit cards that cater to different lifestyles and spending patterns. Whether you are looking for rewards, cashback, travel benefits, or lifestyle privileges, you can find a credit card that matches your needs with IndusInd Bank. Some of the features and benefits of IndusInd Bank Credit Cards are:
Lifetime free credit cards: IndusInd Bank offers lifetime free credit cards that do not charge any annual fees or joining fee. This means you can enjoy all the benefits of your credit card without paying any extra charges. For example, you can check out the IndusInd Bank Legend Credit Card with Zero Joining Fee and Zero Annual Fees. Plus, you earn 2x reward points on your weekend spends!


Rewards that never expire: IndusInd Bank credit cards offer exciting rewards programs that allow you to earn points on every purchase. The best part is that these points do not expire, so you can use them whenever you want. You can redeem these reward points for discount vouchers or even as cash credits to clear your outstanding credit card bill.


Exclusive memberships: IndusInd Bank credit cards also offer exclusive memberships and discounts on various categories such as dining, travel, online retail, entertainment, and more. For instance, the IndusInd Bank EazyDiner Credit Card offers a 1-year EazyDiner Prime membership worth ₹2,950 for free.


Comprehensive insurance benefits: IndusInd Bank credit cards also offer comprehensive insurance benefits that cover you against various risks such as lost baggage, delayed baggage, loss of passport, lost ticket, missed connection, and more. You can check out the IndusInd Bank Club Vistara Explorer Credit Card that offers you 'Total Protect', a first-of-its-kind programme that covers you for an amount equal to the credit limit on your card and is also available on add-on cards.
How to apply for an IndusInd Bank Credit Card Online?
You can apply for a credit card from IndusInd Bank in four easy steps:
Step 1: Enter your mobile number and PAN
Step 2: Confirm your address
Step 3: Select the desired credit card
Step 4: Complete Video KYC
You do not need to provide any physical documents. All you need is:
Aadhaar and PAN number for quick verification
Residential proof if the address mentioned in Aadhaar is different from your current address. Once the application is completed, your credit card will be delivered within 2-3 days.
Conclusion
If you are looking for a credit card that offers convenience, rewards, and benefits, you should consider applying for an IndusInd Bank credit card online. So, what are you waiting for? Apply for an IndusInd Bank credit card today and experience the difference.
This content is part of the HWM Partnership.
---