---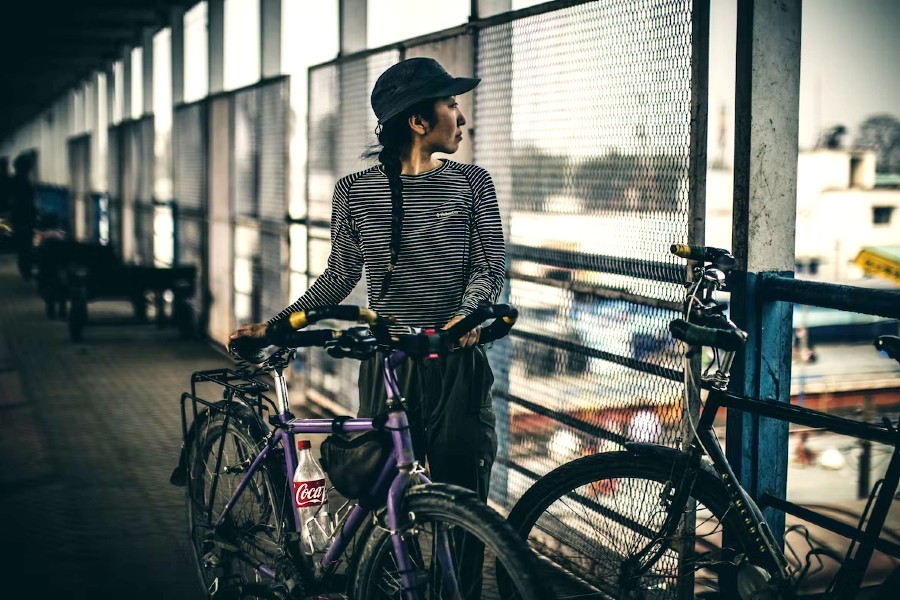 There are numerous benefits to a green lifestyle. Not only can it improve the health of the earth, but many changes also impact your health directly as well.
Additionally, there are some changes that even save you money in the long run. If you want to help the earth and live a more eco-friendly lifestyle, you can do it one change at a time. Here are the top 10 green living changes to make in 2023.
Use Recycled Products
Recycled products have been used in manufacturing since the mid-20th century. These are goods that are made from waste materials, such as paper and plastic. Recycled goods reduce the amount of waste going into landfills, which helps to reduce pollution in our water supply. They also provide an economical alternative for consumers who want to make a difference by buying products with a low carbon footprint but don't want to spend much money doing so. Buying recycled and refurbished can make a big difference. You might feel a little leery using recycled toilet paper, but there are also other eco-friendly alternatives like bamboo toilet paper.
Eat Sustainable Meat
For the sake of the environment and your health, it's important to reduce your consumption of factory-farmed meat. In fact, it's easy to find sustainable sources for many types of meat: grass-fed beef and dairy products, free-range chicken and eggs, wild fish from the ocean or lake, venison from deer raised on land you hunt yourself, and more. Finding local farms to purchase meat from not only improves the local economy, but it helps to reduce the amount of waste that comes with meats you buy in stores.
Buy Local, Organic Food
As an environmentally conscious consumer, you can help protect the planet by buying local and organic food. Support your local economy. Buying locally sourced products helps keep money in your community. It also reduces the number of resources from oil and gas that go into getting the food from the farm to your table. Plus, organic food is better for you and the environment. Organic farms use fewer harmful pesticides than conventional farms, which means they're better for both humans and animals. There's also less pollution from fertilizer runoff into rivers.
Compost
Composting is the process of turning organic materials like food scraps into a dark, crumbly substance called soil. It's an easy and natural way to reuse waste and reduce the amount of trash sent to landfills. Composting can be done in your backyard and you can use this nutrient-dense soil to help your plants grow.
Ditch Styrofoam
If you're looking to make a change that will have a big impact on the environment, ditch Styrofoam. The foam is used in everything from coffee cups to food containers, but it's bad for the environment—and not just because of its inability to break down and return to nature. Styrofoam is toxic and can leach chemicals into food or drink if it's heated up and then exposed to heat once again.
Reduce Plastic Water Bottle and Coffee Cup Usage
Use reusable water bottles instead of purchasing plastic ones. Plastic water bottles are made with petroleum and take hundreds of years to decompose, so they end up taking up space in landfills. They are not recyclable in most cities, and they cost more than buying a reusable bottle. You can also buy coffee in bulk and make it at home or use a reusable cup for coffee shops.
Reduce Paper Towel and Tissue Use
You can reduce your household's paper towel and tissue use by using reusable cloths instead of paper towels to clean up spills and using a bidet instead of tons of toilet paper.
Switch to Reusable Grocery Bags
If you're just getting started with the green living trend, one of the biggest changes you can make is to begin using reusable grocery bags. Did you know that over 380 billion plastic bags are thrown away each year in the United States alone? That's a lot of waste that can be avoided by switching to reusable grocery bags.
Recycle or Reuse Old Clothes
Clothing is one of the easiest things to recycle, reuse or repurpose in your home. If you have clothes that are still in good condition but aren't your style anymore, donate them. If you don't have rags lying around, wash those old shirts and use them as rags. If you're feeling crafty, turn your old clothes into pillows or blankets and sell them on Etsy.
Use LED Bulbs
LED bulbs are more energy efficient than incandescent bulbs. They last longer, too; in fact, they can last up to 50,000 hours
---