---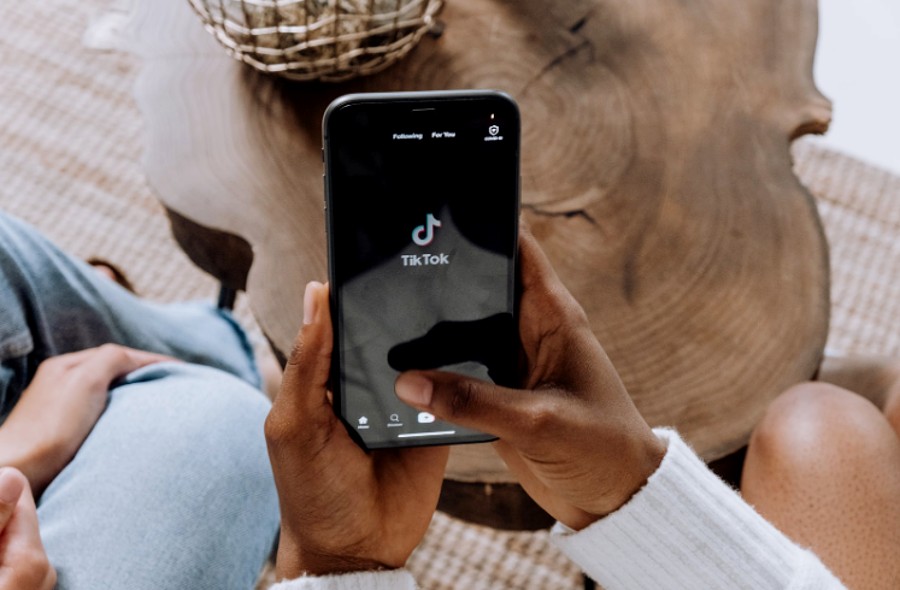 The social media platform TikTok has become increasingly popular in recent years, with over 1 billion active users.
Businesses have been taking advantage of its capabilities for marketing purposes, as the app provides a range of resources that make it easy to create content quickly. These include graphics, selfie filters, and music options, among others. By using TikTok for marketing, businesses can reach a large number of potential customers in a short amount of time.
With video becoming increasingly popular, businesses can start using TikTok to market their products and services. If you want to have more of an impact on the platform, several benefits and strategies are available to help professionals. Let's explore how you can use TikTok for marketing and some of the best ways to get started.
What are the Benefits of Using TikTok for Marketing?
Not only is TikTok an effective marketing tool for creating videos, but businesses can also use it to build brand awareness and sell products directly to customers within the app.
The benefits of marketing on TikTok include the following:
Make more sales: Increased brand awareness can lead to more sales for businesses, as customers are more likely to purchase products from brands they recognize.
Connect with audiences: TikTok has been rising in popularity as a platform for marketing professionals to connect with potential customers and create relatable content. The average TikTok user spends 413 seconds per session on the app, which is more than social media giants Snapchat, Pinterest, and Facebook.
Increase social engagement: TikTok marketing can lead to increased social engagement, as users are more likely to share, comment, and like videos that they enjoy. This can help businesses reach a larger audience and connect with potential customers.
Reaching a wider audience: The majority of users in TikTok are young adults, though people of all ages frequently use the app. TikTok allows brands to reach key demographics like 20-29-year-olds (22.4% of users) and 30-39-year-olds (21.7%).
Marketing on TikTok is Easy
TikTok is a social media platform that can be used for business purposes. Not only does it allow users to monitor their performance and analytics, but it also offers a Business Creative Hub filled with content ideas.
If you want to give your brand a boost online, consider using seven of these TikTok social media marketing strategies:
1. CTA: Marketers can increase traffic to their website by adding call-to-actions (CTAs) in various places on their TikTok profile, such as bio links, posted videos, and even live stream descriptions.
2. TikTok Paid Ads: Reach a wider audience by investing in TikTok paid ads. These placements can be used to promote products, services, or even brand awareness.
3. Connect with TikTok Micro-influencers: "Micro-influencers," or users with a large follower base, can be paid to promote a product. For example, on Instagram, TikTok influencers often have such sway over their followers that they can convince them to buy products they feature. Influencer databases even exist to help companies identify the most effective ones for their brand.
4. Hashtag Challenge: The Hashtag challenge is an excellent way for businesses to increase engagement and step up their social media game. This fun competition usually works by prompting users to complete a challenge, then post about it using the hashtag in the description. According to TikTok, using branded hashtags can result in median engagement rates of up to 17.5%. Therefore, it's worth experimenting with this technique!
5. User-Generated Content (UGC): UGC is a powerful marketing tool that can be used to increase brand awareness and loyalty. TikTok users love creative content, so consider running a UGC campaign to encourage your fans to generate videos featuring your products or services. You can then repost the best ones on your profile, giving credit to the original creator.
6. Live Streaming: Live streaming is a great way to connect with your audience in real time and build relationships with potential customers. You can use live streaming to answer frequently asked questions, give product demonstrations, or even host giveaways.
7. Collaborate with Other Brands: Collaborating with other brands is a great way to reach a wider audience and tap into new markets. When choosing collaborators, be sure to select ones that complement your brand and have a similar target demographic. For example, if you sell skincare products, you might consider partnering with a makeup brand.
8. Use other social media platforms: Lastly, Remember to use other social media platforms in addition to TikTok to expand your reach. For example, you could post captions with your TikTok videos on Facebook or YouTube to improve SEO. You can also link to your TikTok profile in your Instagram bio.
TikTok Growth Agency
There are many ways to market on TikTok, but if you're looking for a little extra help, consider working with a TikTok growth agency. These agencies can assist you in a number of ways, including helping you to buy TikTok followers.
While there are plenty of places to buy TikTok followers, not all of them are created equal. A good growth agency will only sell you real, active followers who will engage with your content. This means that they won't just add numbers to your account – they'll also help you to boost your reach and engagement.
You can also Buy TikTok Likes from a TikTok growth agency. This can be a great way to see your content seen by more people and increase the likelihood that people will engage with it.
Conclusion
Even a business that has only just begun to use TikTok for marketing can see positive results. Up to 17.69%, more engagement is achieved by creators with followers of 15,000 or less, as opposed to those profiles with bigger followings–according to recent statistics.
This indicates that businesses of any size can be successful in using TikTok for marketing. By utilizing the platform's various features and collaborating with other brands, you can reach a wider audience and achieve your marketing goals. And if you need a little extra help, consider working with a TikTok growth agency.
---