---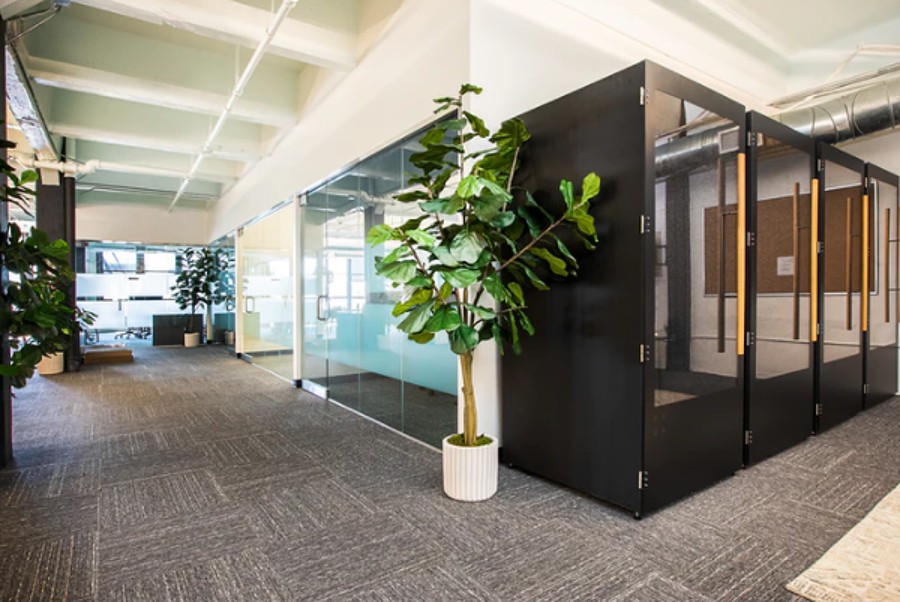 The interior design of your office space is one of the most important things for your business. It can reflect the ideas, motto, and aim of your company directly to your clients. It can also show how serious and professional you are. Here are some of the most important things you should keep in mind before getting an office fit-out, and how to make sure you follow through with them.
Know Your Budget
One of the first things you should consider before getting an office fit-out is of course, how much you can invest in it. Start with doing some initial research to evaluate the average price of getting the service you need. Some of the things you should also consider that add to the cost are the moving costs, storage costs during the remodel, the cost of new furniture, and the cost of the overall design of the fit-out. Make sure you take all of these aspects into consideration, as you don't want to end up cutting your budget for important things such as the design, as it can impact your business a lot. 
Design
One of the most important things you need to keep in mind before getting an office fit-out is the design. As the talented designers from Vestra Workspace suggest, a space with a functional design is critical for any office because when it's properly fitted out, it makes a great working culture. You should consider hiring experts who can work closely with you throughout the designing process because the key to creating a unique design for your office is exactly this kind of collaborative approach. Whomever you decide to hire should have plenty of experience and expertise in high-end office interior design.
It Should Reflect Your Brand
Another thing to keep in mind before fitting out your office space is that it should closely reflect the visions, culture, and ideas of your company. In addition to this, your new office fit-out should also serve as an extension of your advertising and marketing campaign. In other words, this means that the clients should leave your office space having the same impression as they would have by visiting your website. Just make sure you involve your marketing department in this process because as we've mentioned before, a collaborative approach is a key to getting the best out of the office fit-out design.
The Needs of the Staff 
The needs of your company's staff will heavily influence the design of your office. This can be the perfect opportunity to reflect how many people are working remotely and is it full-time or part-time. If the majority are away for a longer time, this can be the perfect opportunity to either downsize or utilize the space for other purposes. This is also a good time to make some updates to the usually neglected areas of the office, like the office bathroom. Get in touch with One Point Partitions to see how you can effectively do that. However, keep in mind that the average space an office worker needs is at least 6 m2. This is why it's best advised to map your floor plans according to your busiest day in the office.
Be Mindful of the Colors
While picking out the right colors for your new office space may fall under the "design" category, it's worth mentioning it separately for many important thighs it carries. The main reason the color of your office is important is that it can improve creativity and the look. For example, the blue color is quite soothing, and it's excellent for logical work. Green gives a sense of calm and balance, but it should be used with caution so it doesn't appear stagnant. Yellow is a good choice for creativity, and red can be too bold to use. 
Safety
In addition to all the previous things you should keep in mind before getting an office, the fit-out is to safeguard health and safety during the process. This means you should only hire certified contractors and reputable designers. You should also know all the safety standards, and even consider engaging OHS inspectors so they could certify the work area. Another very important aspect is to consult your insurance company on the appropriate safety measures and update your policy if need be. It goes without saying that your new office space should be free of any health hazards and potential health problems.
Getting an office fit-out is one of the most important aspects you should pay attention to. Make sure that everyone is safe during the process, as well as to hire experienced and reputable interior designers because the look of your office space can greatly reflect how your clients see you. In addition to this, make sure you work closely with them and your marketing team since the collaborative work can only get you the best possible results.
Related Articles
---