---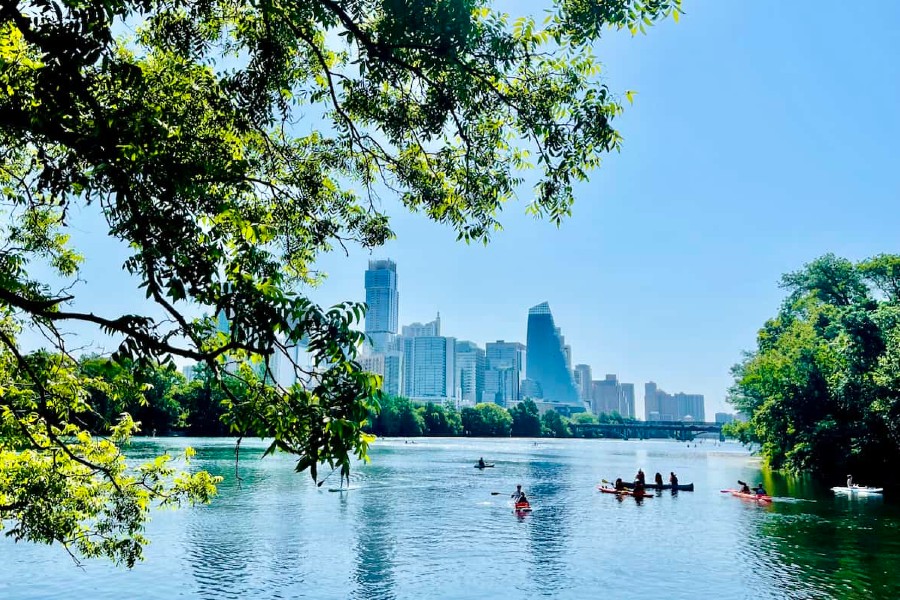 Is Saginaw, TX, a good place to live? Moving to Saginaw, TX can be an exciting and life-changing decision.
Before embarking on this journey, it is crucial to thoroughly research and understand the various aspects of relocating to this vibrant city. Moving to Saginaw, TX means immersing yourself in a suburban environment that offers a close-knit community, while still providing convenient access to the amenities and opportunities of larger cities nearby. 
It's essential to consider several factors, including location and geography, cost of living, education, employment, amenities, healthcare, safety, community engagement, transportation, and valuable tips for a smooth transition.
When moving to Saginaw, TX, it's important to appreciate the city's advantageous location and geographical features. Situated in Tarrant County within the Dallas-Fort Worth metroplex, Saginaw offers a suburban lifestyle with proximity to the bustling downtown areas. This strategic positioning provides residents with the best of both worlds – a tranquil and serene setting while still being within a short distance of the employment opportunities, entertainment, and cultural attractions of major cities.
Housing and Cost of Living
When considering a move, housing and cost of living are significant factors to evaluate. Saginaw offers a range of housing options to accommodate different lifestyles and budgets.
Real Estate Market
The real estate market in Saginaw provides a variety of housing choices, including single-family homes, townhouses, and apartments. The market is known for its affordability compared to neighboring cities, making it an attractive option for homebuyers and renters alike.
Rental Options
For those looking to rent, Saginaw offers a selection of apartments and rental homes with diverse amenities. Rent prices are typically lower compared to nearby cities, making it an appealing choice for individuals and families seeking affordability without compromising on quality.
Utilities and Other Expenses
In addition to housing costs, it's important to consider other expenses such as utilities, groceries, transportation, and healthcare. Saginaw's cost of living is generally lower than that of major cities in the area, providing residents with a more affordable lifestyle.
Education System
For families with children, the quality of the education system is a crucial consideration. Saginaw boasts a robust educational infrastructure.
Public Schools
Saginaw is served by the Eagle Mountain-Saginaw Independent School District (EMS-ISD). The district comprises several highly rated schools, providing students with quality education and a range of extracurricular activities.
Higher Education
Saginaw offers proximity to various higher education institutions, including colleges and universities. Students have the opportunity to pursue higher education within a reasonable commuting distance.
Employment Opportunities
Before moving to Saginaw, it's essential to assess the local job market and employment opportunities in the area.
Local Industries
Saginaw and the surrounding region are known for their diverse industries, including healthcare, education, manufacturing, retail, and technology. The city's proximity to major employment centers provides residents with a range of job prospects.
Commuting to Nearby Cities
Saginaw's strategic location allows for relatively easy commuting to nearby cities such as Fort Worth and Dallas. This opens up additional employment opportunities and provides flexibility for those seeking job prospects beyond the local area.
Healthcare Facilities
Access to quality healthcare is an important consideration when choosing a new place to live.
Hospitals and Medical Centers
Saginaw is well-equipped with hospitals and medical centers that provide comprehensive healthcare services. Residents have access to skilled healthcare professionals and state-of-the-art facilities for their medical needs.
Health Services
In addition to hospitals, Saginaw offers a range of health services, including clinics, specialists, and pharmacies. The city prioritizes the well-being of its residents, ensuring they have convenient access to quality healthcare services.
Safety and Crime Rates
Safety is a top priority for individuals and families when considering a move. Saginaw maintains a strong focus on public safety and has experienced relatively low crime rates compared to nearby cities. The city's police department works diligently to ensure the safety and security of its residents, fostering a sense of well-being within the community.
Community and Quality of Life
Saginaw prides itself on its strong sense of community and offers a high quality of life for its residents.
Community Engagement
Is Saginaw, TX, growing? The city promotes community engagement through various initiatives, including neighborhood associations, volunteer opportunities, and community events. Residents have the chance to connect with their neighbors, participate in local decision-making, and contribute to the overall well-being of the community.
Cultural Diversity
Saginaw embraces cultural diversity and promotes inclusivity. The city celebrates its residents' diverse backgrounds, fostering a welcoming and harmonious environment where individuals from all walks of life can thrive.
Quality of Life Indicators
Saginaw offers several quality of life indicators that contribute to residents' overall well-being. These include access to healthcare, educational opportunities, recreational amenities, safety, and a strong sense of community. These factors combine to create an environment conducive to a fulfilling and balanced lifestyle.
Transportation and Connectivity
Assessing transportation options and connectivity is crucial for ease of travel and accessibility to neighboring cities.
Public Transportation
Saginaw provides various public transportation options, including buses and light rail services. These options offer convenient and affordable travel within the city and to nearby areas.
Access to Major Highways
Saginaw benefits from its proximity to major highways, including Interstate 35W and Interstate 820. These arterial routes connect the city to other parts of the Dallas-Fort Worth metroplex, making commuting and travel more accessible.
Airport Proximity
For air travel, Saginaw benefits from its proximity to Dallas/Fort Worth International Airport, one of the busiest and most well-connected airports in the United States. The airport offers a wide range of domestic and international flights, ensuring convenient travel options for residents.
Tips for Moving to Saginaw
To ensure a smooth transition, here are some tips to consider before moving to Saginaw:
Research and Visit
Before making a final decision, conduct thorough research on Saginaw's various aspects. It's also advisable to visit the city in person to get a firsthand experience of its atmosphere, amenities, and community.
Understand Local Regulations
Familiarize yourself with local regulations and requirements, such as obtaining necessary permits, understanding property taxes, and adhering to any homeowner association guidelines.
Connect with the Community
Engage with the local community by attending neighborhood meetings, joining social groups, or participating in community events. Building connections early on can help ease the transition and provide a sense of belonging.
Conclusion
Is Saginaw, TX, a suburb? In conclusion, moving to Saginaw, TX presents an exciting opportunity for individuals and families seeking a suburban lifestyle with easy access to urban amenities. With its affordable housing options, quality education system, diverse employment opportunities, and a strong sense of community, Saginaw offers a high quality of life. Whether you're relocating for work, education, or a change of scenery, Saginaw has much to offer.
When preparing for your move, it's crucial to enlist the services of experienced Saginaw movers. Professional movers with expertise in the area can streamline the moving process, ensuring that your belongings are safely transported to your new home. By utilizing the services of Saginaw movers, you can focus on settling into your new community and exploring all that Saginaw has to offer.
---