---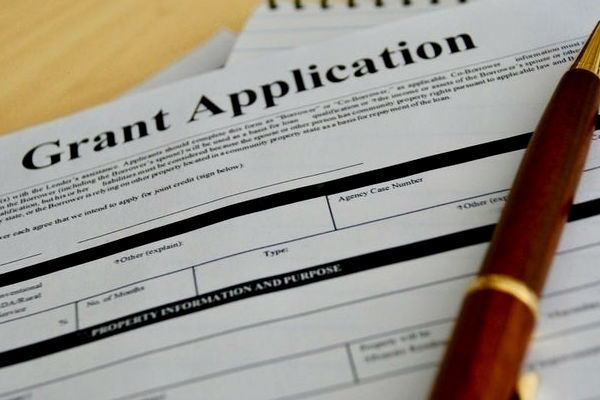 The West Harlem Development Corporation (WHDC) is pleased to announce the 2021 Community Benefits Grants cycle (2021 CBG).
Awarding two million dollars to 501(c)3 nonprofit organizations (NPOs), will begin today, June 22.
The application is open to NPOs headquartered in Manhattan Community District 9 (MCD9), as well as NPOs located outside of MCD9 whose projects demonstratively serve at least 75% of MCD9 residents.
WHDC intends to:
Focus on programs that have a deep and significant impact on our community by supporting efforts to protect and preserve affordable housing,
Support and promote equity in the arts,
Support our youth and seniors,
Help spur economic/workforce development throughout the district, and
support our community as it emerges from the pandemic.
WHDC recognizes that the pandemic adversely affected our community as much or more than others, and we seek to work with local partners to continue towards an equitable path to recovery.
We are excited to open the CBG 2021 round of grant opportunities and begin a review of the many programs and projects that will provide responsive relief for the urgent ongoing needs in support of our West Harlem community.
More information, including critical dates and detailed CBG Guidelines, can be found on WHDC's website, www.westharlemdc.org
West Harlem Development Corporation (WHDC) is a New York City-based nonprofit 501(c)(3) organization incorporated in 2011 whose mission is to promote increased economic opportunities and quality of life to sustain a vibrant West Harlem community.
WHDC's core program areas are education and youth development, workforce and economic development, and affordable housing.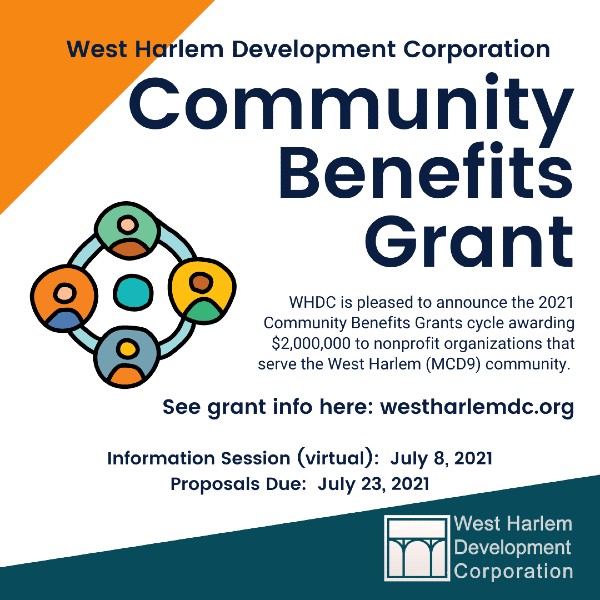 With its slogan Solutions Through Collaborations™, WHDC achieves its mission through direct programs and grant-making to nonprofit organizations to provide services that benefit the residents of New York City's Manhattan Community District 9 (MCD9), more commonly referred to as West Harlem.
The boundaries of MCD9 are defined as: South to North from 110th Street to 155th Street; East to West from Manhattan, Morningside, St. Nicholas, Bradhurst, Edgecombe Avenues to the Hudson River.
---