---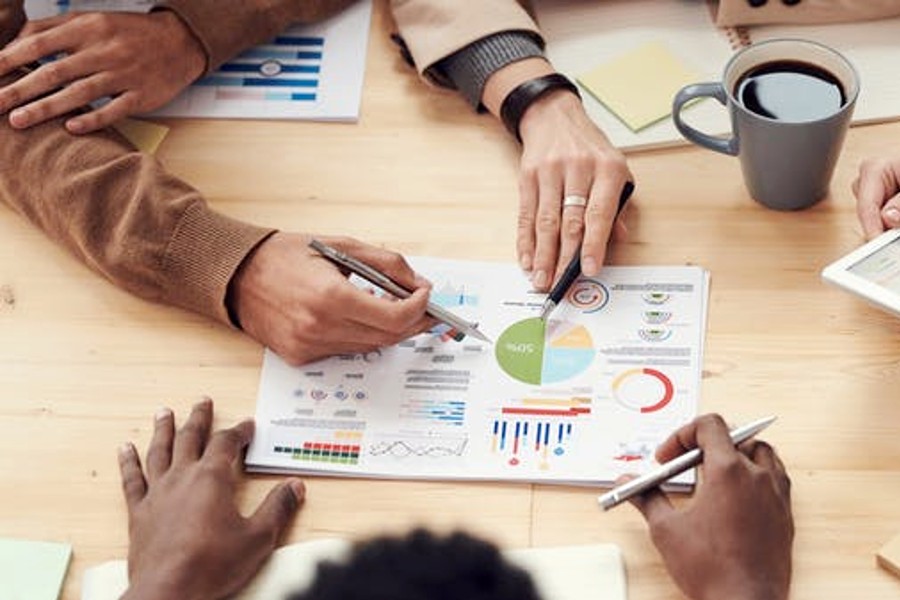 By Bretton Love
In the ever-evolving landscape of modern finance, the prospect of creating passive income streams holds a potent allure.
Amid a vast array of investment strategies, dividend investing stands tall as a proven pathway to achieving this coveted financial stability. Dividends are more than just a representation of a company's health; they offer investors a regular income that doesn't necessitate the liquidation of their investments.
Technology: The Game Changer in Dividend Investing
The financial world has witnessed a radical shift with the advent of digital platforms that have democratized access to vital market information. These innovative platforms, such as Koyfin, have transformed the process of identifying and tracking potential dividend stocks. Koyfin's functional advantages over traditional tools like the Bloomberg Terminal include a user-friendly interface, comprehensive market data, and analytical capabilities, arming investors with indispensable insights to make informed decisions.
Despite these technological advancements, success in investing requires more than just access to data. Discerning interpretation and strategic application of this information are what differentiate prosperous investors.
The Philosophy of Dividend Investing
At its core, dividend investing is the practice of investing in companies known for regular dividend payouts—a part of their earnings distributed to shareholders. But the true power of dividend investing extends beyond immediate returns, lying in the magic of compounding and the potential for capital appreciation.
The Compounding Advantage
One of the most compelling aspects of dividend investing is the potential for compounding, an investment strategy that Einstein famously dubbed the "eighth wonder of the world." This process refers to reinvesting an investment's earnings, allowing the returns to generate their own earnings over time. This snowball effect can substantially magnify your investment portfolio's value over the long run.
Historical data suggest that a significant portion of the stock market's total returns over several decades can be attributed to reinvested dividends. Hence, by harnessing the power of compounding, investors can significantly augment their wealth over time, turning a seemingly small seed into a bountiful tree.
Deciphering the Dividend Puzzle: Smart Stock Selection
While the allure of dividend investing is clear, it's vital to remember that not all dividend-paying stocks are equal. The key to unlocking the strategy's potential lies in intelligent stock selection. Several critical factors can help guide these decisions:
1. Dividend Yield: This is the annual dividend per share divided by the stock's price. While a high yield can be appealing, an overly high yield might be a red flag for financial distress.
2. Dividend Payout Ratio: This is the proportion of earnings a company pays out as dividends. A very high payout ratio might suggest that the company isn't reinvesting enough in its future growth and could be risking its financial health.
3. Dividend Growth: Companies with a track record of consistently increasing dividends over the years are often a sign of financial stability and a commitment to shareholder value.
4. Company Fundamentals: Robust fundamentals, such as healthy debt levels, steady revenue growth, and consistent profitability, can be an indicator of a company's capacity to sustain and potentially increase dividends over the long term.
5. Sector Stability: Some sectors are inherently more stable and likely to pay consistent dividends. Utilities, consumer staples, and healthcare, known as defensive sectors, can provide stable dividends even during economic downturns.
Diversification: The Shield against Volatility
Despite the many merits of dividend investing, it's essential to remember that it is not immune to market volatility. Diversification is, therefore, a key strategy to mitigate potential risks. Diversifying your portfolio across various sectors, geographical regions, and company sizes can buffer against market fluctuations and safeguard your returns.
Patience and Time: The Silent Architects of Wealth
Dividend investing is not about making a quick buck; it's a long-term game requiring patience and time. Stocks need to be chosen wisely, dividends need to be diligently reinvested, and the magic of compounding needs time to work its wonders. This approach resonates with the old adage—slow and steady wins the race.
As we leverage innovative tools in our investing journey, let's remember to infuse our judgment, expertise, and foresight into the mix. In the increasingly fast-paced world of investing, dividend investing serves as a compelling reminder that patience and time are still some of our most potent allies.
Continual Learning: Staying Ahead of the Curve in Dividend Investing
Dividend investing, while fundamentally a long-term strategy, does not imply a "set-it-and-forget-it" mindset. The market is dynamic, and so are the companies within it. Therefore, an essential aspect of successful dividend investing involves continually updating your knowledge and staying attuned to changes in the market and your chosen investments.
Investors must remain proactive, monitoring the financial health and performance of dividend-paying companies in their portfolios. This involves regularly reviewing company earnings, sector trends, and economic indicators. As industries and market trends continue to shift and evolve, even those companies that have consistently paid out dividends in the past might hit a few bumps along the way.
Getting the hang of how markets move and what impacts a company's capacity to dish out and boost dividends is super important. Keeping yourself clued up and in the loop lets you make decisions just when you need to, be it jumping on fresh chances or taking a second look at your current investments.
Making good use of platforms that have the brainpower for analysis—like Koyfin—can offer some pretty useful insights and lend a hand in this never-ending learning journey. This way, investors can make smart decisions that align with their big-picture financial dreams.
So, you see, dividend investing isn't just about sitting back and watching the money roll in. It's really about actively diving into the financial world and sculpting your financial future one savvy decision at a time.
Conclusion: Building Wealth, One Dividend at a Time
The real muscle of dividend investing comes from its knack to create a reliable and growing cash flow over time, making a big difference to your long-term financial peace of mind. With some thorough homework, smart stock picks, clever use of compounding, and the patience to stick with it, investors can really tap into the game-changing power of dividends. Don't forget, investing isn't a dash—it's more like a marathon. It's all about steady growth, one dividend at a pop.
---