---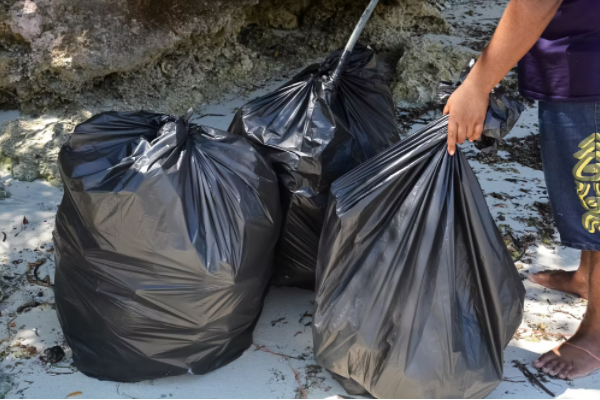 The waste material collected from all the households, offices, and other institutions is dumped into landfills to manage waste. However, ad hoc roadside dumping is a harmful and unauthorized method for managing waste. It pollutes the air with harmful chemicals and gases and intoxicates soil and water through leachate and percolation. These toxic gases and chemicals are harmful to the health of all living species and are a threat to continued life on earth. It is necessary to use advanced landfills to properly manage the waste material dumped on the grounds. So to maintain the open dumps, you need to understand the four types of landfills that use advancements to manage different types of waste.
Municipal Solid Waste Landfills:

Municipal solid waste is the waste material collected from institutions like homes, offices, hospitals, etc. It includes everyday trash like newspapers, grass cripplings, clothing pieces, food scraps, and other wasted

household items

. However, to ensure that MSW doesn't create harmful impacts on the environment, the government has restricted it to include harmful chemicals, motor oils, batteries, pesticides, and other toxic materials.

Sanitary Landfills:

A sanitary landfill helps to prevent the harmful effects of the dumped waste material by isolating the waste material far from inhabited areas until its waste degrades biologically and is safe to dispose of without harming the environment. New technological methods are used to prevent

landfill leachate

by using various grading methods, tarps, exposure, etc. Moreover, before operating a sanitary landfill, you should meet all its basic requirements. Since the most crucial disadvantage of openly dumped waste material is the pollution it causes to the environment, it's better to apply new and diverse methods.

Construction and Demolition Landfills:

The landfills used for construction and demolition waste are known as construction landfills. It works the same way as a sanitary landfill. To manage the waste, it isolates the construction

waste materials

like building pieces, bricks, concrete, wood, gypsum, asphalt, other construction materials, etc. These construction items are also separated later for reuse in further construction.

Industrial Landfills:

Industrial waste material is managed through various methods of segregation, composting, recycling, etc. Landfills are used to contain all the industrial waste material, including chemical, solid, and toxic waste, in a way that doesn't affect the environment. However, there are certain laws enforced by the government to apply any related procedure appropriately.
Managing waste is no easy task especially since it involves greater risks to the environment. That is why environmentalists forbid open dumping to ensure safety from all the risks associated with improper waste management. When the waste material is dumped onto open roadsides, the chemicals and solid waste reacts and forms harmful gasses when burned. On the other hand, the soil also absorbs the highly toxic chemicals and mixes with crops, well water, and drinking water. These food and water sources then become harmful to human health. That's why landfills were introduced with new, technological approaches to eliminate waste material without any threat of harmful gasses. To fully understand the types of landfills used to manage different types of dumped waste, you can always make reference to this guide.
---