---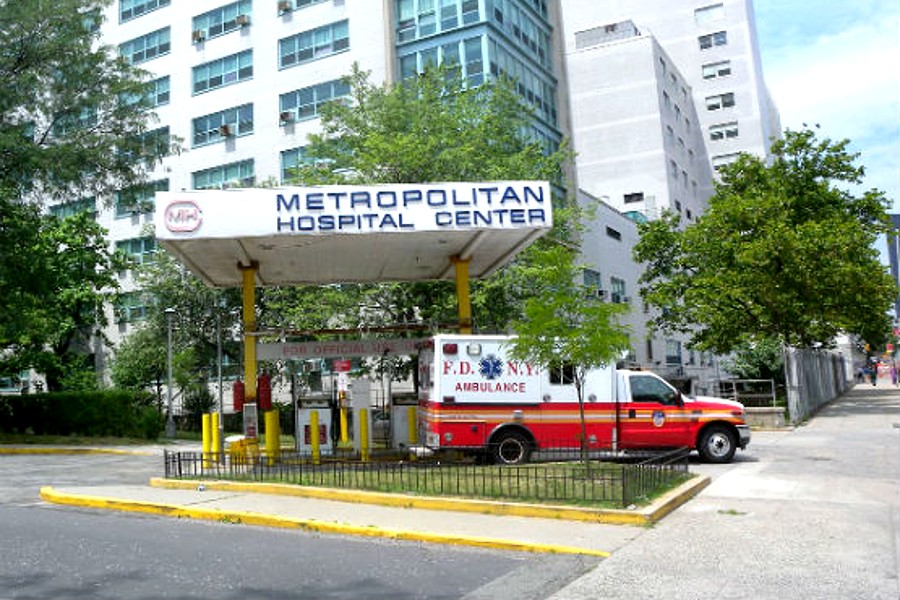 The NYC Test & Treat Corps announced today that its At-home Test Distribution Program has distributed 62 million free at-home tests to New Yorkers, approximately seven at-home tests for every City resident.
The program's network of over 1,200 distribution partners — which include City libraries, NYC Parks facilities, cultural institutions and community- and faith-based organizations — have established distribution sites in 88% of New York City zip codes, including all neighborhoods the City's Taskforce on Racial Inclusion & Equity (TRIE) determined were hardest hit by the pandemic. New Yorkers can find the at-home test distribution location most convenient to them and site hours of operation by visiting the City's COVID-19 testing page.

"The city's unparalleled at-home test distribution effort has brought self-testing to community hubs far and wide and hundreds of organizations representing the tremendous diversity of our languages, ethnicities and faiths," said Mayor Adams. "The reliability, convenience, and immediate results at-home tests provide help New Yorkers stay in the know and on the go as we safely enjoy the parks, libraries, cultural destinations, houses of worship and community organizations who are the bedrock of our communities. I encourage all New Yorkers to pick up a free at-home test and, if they test positive, take advantage of the life-saving treatments one phone call away at 212-COVID19."

"The city's At-home Test Distribution Program has empowered individuals and families to check their status before heading out to work in the morning, before deciding to attend a family event, or before engaging in a large group activity such as a concert or sporting event," said Deputy Mayor for Health and Human Services Anne Williams-Isom. "Thank you to Test & Treat for their continued work and thank you to every CBO, house of worship, and all other distribution sites around the city for helping bring at-home test kits to people where they are. These efforts have helped to ensure that New Yorkers can resume their daily lives safely and confidently."
"Distributing more than 60 million free at-home tests has given every New Yorker the opportunity to make their home a testing site, with immediate access to life-saving treatment by calling 212-COVID-19," said Dr. Ted Long, Executive Director, NYC Test & Treat Corps; Senior Vice President for Ambulatory Care and Population Health, NYC Health + Hospitals. "The diversity of our over 1,200 at-home test distribution partners has brought testing within walking distance of all City neighborhoods. These partners have guided our equity efforts, meeting New Yorkers where they are in the languages they speak and at the places they gather to work, learn, practice their faiths and enjoy their city. I want to thank them for their commitment to the health of their communities — we are stronger and safer because of the relationships we've forged together."
"Once again, we have shown that health is rooted in communities and social connection, not just in healthcare facilities. This is yet another illustration of the many ways in which libraries, parks, schools and cultural institutions support the health of New Yorkers," said Health Commissioner Dr. Ashwin Vasan. "By making COVD-19 testing easily available through these neighborhood pillars, we're ensuring that we're meeting people where they are, with the resources they need, in a way that integrates into their everyday lives. We're grateful for the partnership and for the community organizations that make this accessibility possible, and remain committed to reducing barriers to care in any and all ways possible"

"Over one million people took advantage of our pools this summer, making them ideal sites to reach New Yorkers in this effort to make at-home COVID tests more available and accessible," said NYC Parks Commissioner Sue Donoghue. "We were glad to support our City's continued recovery, and proud to play a part in the distribution of more than 60 million tests."
"The success of the NYC Test & Treat Corp's At-home Test Distribution Program is a testament to the perseverance of New Yorkers, who have come together in support of each other and their City," said Anthony W. Marx, President of The New York Public Library. "With 958,000 at-home tests distributed to date by New York City's libraries throughout the five boroughs, The New York Public Library is grateful to the City and our fellow library systems for the opportunity to be part of this immensely collaborative effort, providing access to vital free resources that impact the health and well-being of our patrons and the communities we serve.""The Brooklyn Public Library has been proud to partner with NYC Test & Treat Corps to provide New Yorkers with essential resources to help keep them healthy and safe during the COVID-19 crisis," said Linda E Johnson, President and CEO, Brooklyn Public Library. "As trusted neighborhood spaces and community hubs, our branches have distributed thousands of at-home tests to Brooklynites across the borough, in addition to providing vaccines, masks and critical information to help our patrons make informed health choices. The success of this program is a testament to New Yorkers' commitment to healthy communities, and we look forward to continuing to work with our fellow library systems to support the City's efforts."
"Throughout the pandemic, NYC's public libraries have been working hand-in-hand with the City to combat the spread of the coronavirus and keep New Yorkers safe," said Queens Public Library President and CEO Dennis M. Walcott. "Our staff have been doing an outstanding job making sure our customers have free access to regular COVID-19 testing, and the Test & Trace Corps team has been a fantastic partner. We look forward to continuing our work with them to provide an effective line of defense against the coronavirus and keep our communities as safe as possible."

"Our top priority is the well-being of our community members," said Taryn Sacramone, Executive Director Queens Theatre & Chair of CIG. "This partnership with the NYC Test & Treat Corps has allowed us to provide care and support outside of a medical setting at our beautiful performing arts center in a park in Corona — one of the hardest-hit neighborhoods throughout the pandemic. We've been proud to offer free at-home tests close by, for our neighbors."
"The local Flushing community and all of our visitors have been extremely grateful for the ability to pick up free COVID at-home tests at the Queens Botanical Garden," said Evie Hantzopoulos, Executive Director, Queens Botanical Garden. "As a safe and healing space, the Garden, along with so many other cultural institutions, played a pivotal role in meeting the needs of our communities during the pandemic."

"Throughout the pandemic Wave Hill has striven to support our Bronx community as a safe haven and a local resource," said Karen Meyerhoff, President and Executive Director, Wave Hill. "We are grateful to the NYC Test & Treat Corps for the opportunity to serve as a distribution site for rapid Covid-19 at-home tests. Our local communities have enthusiastically made use of this important support especially during critical surges. Another shining example of the successful public private partnership between New York's cultural organizations and the City."
"In addition to presenting its signature family programs, Brooklyn Children's Museum was proud to serve Central Brooklyn during the COVID pandemic with health services, including distribution of tests and on-site vaccinations for children, caregivers, and community members," said Stephanie Hill Wilchfort, President & CEO of Brooklyn Children's Museum. "We are deeply grateful to the City of New York for their partnership and support on these efforts."
"Our visitors are grateful, even delighted, to receive free COVID tests when they visit the Museum," said Anne Pasternak, Director of the Brooklyn Museum. "By serving as a distribution site, we are expanding the ways we care for our communities and their health." 
"Cultural institutions serve many important roles, and we were glad to be able to be a resource for our community," said Dr. Raymond Codrington, President & CEO, Weeksville Heritage Center. "The more ways we can serve our public the better."
"Serving New York City for nearly a century, the Museum of the City of New York was pleased to support our East Harlem and Upper Manhattan community by being a distribution site for the City's Covid 19 test program," Whitney W. Donhauser, Ronay Menschel Director and President, Museum of the City of New York.
Since the At-Home Test Distribution Program began in December 2021, the New York City Test & Treat Corps' network of over 1,200 partners, which includes over 960 community- and faith-based organizations, has distributed over 7 million at-home tests and 15 million KN95 or surgical masks. This massive distribution effort has ensured critical self-testing resources and personal protective equipment (PPE) is widely accessible for City residents across the five boroughs. Program partners have established distribution sites in 156 of the City's 178 zip codes.

The Test & Treat Corps has established walk-up sites at 193 City libraries, 27 NYC Parks facilities, 14 prominent cultural institutions and seven Gotham Health locations. City libraries, including all branches of the New York, Brooklyn and Queens Public Libraries, have distributed over 958,000 at-home tests to date. Cultural institutions — which include City landmarks like the American Museum of Natural History, Brooklyn Children's Museum, Bronx Museum, Queens Botanical Garden and Staten Island Zoo — have distributed 358,000 at-home tests to date.

The program's 702 community-based and 262 faith-based partners include houses of worship representing 8 religious traditions and community-based organizations representing 59 languages. In addition, 64% of the distribution sites community- and faith-based organizations established were in TRIE zip codes hardest hit by the pandemic.

"Since the early days of this pandemic, hundreds of organizations have taken it upon themselves to keep their neighbors safe," said Theresa Doherty, Deputy Director, NYC Test & Treat Corps Outreach Campaigns. "From all across this city, staff and volunteers from houses of worship of nearly every faith tradition, community centers, mutual aid groups, block associations, BIDs, arts organizations, tenants' groups, even community gardens, have been distributing at-home tests, PPE and educational resources. At great risk to their own health, they knocked on doors, stood on street corners and packed goody bags, just to make sure as many people as possible got access to these free resources. They were beacons of hope during such a bleak time. Not surprisingly, many have kept it going and are, to this day, making New York City a better, safer place."

"The 60 million at-home tests we've distributed reached New Yorkers' hands because of the tireless efforts of our program partners, who work on the frontlines of the pandemic day in day out to make sure they're equipped with the testing resources they need," said Shereen Zaid, Senior Director, Logistics, NYC Test & Treat Corps. "We will continue to make at-home testing widely available, expanding our partnerships and providing millions more tests so that New Yorkers can safely enjoy the fall and winter months ahead."
The Test & Treat Corps makes weekly deliveries of at-home tests to participating cultural sites, parks and libraries, where they are distributed on a first-come, first-served basis. The Corps continues to expand its network of distribution partners, providing additional sites for City residents to pick up at-home tests. New Yorkers can find the location most convenient to them and site hours of operation by visiting the City's COVID-19 testing page. New Yorkers with a disability who need assistance or have questions regarding at-home tests should call 311. Those who are deaf or hard of hearing and use American Sign Language can call via video phone at 646-396-5830.

The rapid results provided by at-home tests allow New Yorkers to know their COVID health status in minutes and, if positive, immediately seek antiviral treatment through New York City's unique COVID-19 Hotline (212-COVID19). New Yorkers who test positive using an at-home test are encouraged to call the hotline at 212-268-4319 to take advantage of free, at-home delivery of COVID-19 treatments, which include life-saving medicines like Paxlovid.
Making at-home testing widely available has ensured New Yorkers can test themselves immediately if they have symptoms so they can safely head to work, school or attend gatherings with family or friends, or be immediately connected to life-saving COVID-19 treatments in the event of a positive test.
Multiple COVID-19 treatments are available for people ages 12 and older, and can be delivered to New Yorkers' homes for free. For more information on COVID-19 treatments, please call 212-COVID19 and press 9 or visit DOHMH's COVID-19 treatments website.
Calling 212-COVID19 provides New Yorkers an immediate connection to a clinician who can refer them to monoclonal antibody treatment or prescribe antiviral medications, like Paxlovid, and arrange to have it delivered to their home that same day for free.
"Over the past 6 months, Chung Pak, in collaboration with Immigrant Social Services and the New York Chinese Association, has been able to work seamlessly with the fantastic team at the NYC Test & Treat Corps and over 63 Chinatown area and Chinese American community organizations, civic associations and churches in Manhattan, Brooklyn and Queens," said Charles Lai, Executive Director Chung Pak Local Development Corp. "These partnerships allowed the team to distribute over 232,000 masks, thousands of hand sanitizers, and 53,000 COVID at-home tests to tens of thousands of mono-lingual Chinese and Spanish speaking individuals and families who have always found assistance or governmental programs confounding and difficult to access. We also managed to provide several thousand PPE kits to the St. Teresa's Church in meeting some of the migrants' needs. Thank you to the NYC Test & Treat Corps for this fantastic program and helping to keep so many of our community members safe!"
"The At-home Test Distribution Program from the NYC Test & Treat Corps has been a tremendous asset in continuing to serve our community in this third year of the COVID-19 pandemic," said Emily Goldberg-Hall, Director of Health Engagement African Services Committee. "As other COVID response programs have wound down, our clients and community members have continued to welcome the at-home tests, masks and other resources we have been able to provide. Having those available during our outreach events has enabled us to start important conversations about continued precautions, vaccinations, and other health concerns in the community."

"Our community falls on the Brooklyn and Queens border," said Mohammad Ali, Board Member, Al Furqan Jame Masjid and Ozone Park Jame Masjid. "This program has been one of the best things this community has gotten from the city enabling us to share these at-home tests, masks and sanitizer with the community. Thousands of people are being served almost 5 times a day. We are able to serve mosques, churches, temples, and other religious places. We also do pop up food pantry where we distribute PPE to the community. This is a blessing and we thank you for the supplies."
"The NYC Health + Hospitals At-home Test Distribution Program has allowed SI Community Organizations Active in Disaster (SICOAD) to expand our services and resources effectively across Staten Island during the COVID-19 pandemic," said Frank Blanceró, Program Director, Staten Island Community Organizations Active in Disaster. "This program has touched every member of our borough coalition, as well as their networks and communities, to one extent or another. We continue to utilize these resources to create a Staten Island that is healthier and safer so that we can live our lives in a way that protects us all while still navigating the active pandemic."
"The East New York Community has been welcoming and grateful in receiving at-home tests, PPE and COVID information," said Rev. Yolanda Mitchell, Associate Minister, Church of God of East New York. "We distribute at our events and afterwards, we reach out to local businesses, residents and to Senior Citizen housing residents. Especially at our pantry, folks are grateful for these resources."
"The community is very appreciative — especially now with the rise of the new variant," said Jeanne Pinder, founder and CEO of ClearHealthCosts, with Epicenter-NYC and TBN24, a coalition in NYC's COVID-19 Vaccine Equity Partner Engagement Project serving Queens Village. "One family came by our distribution recently and said they had one person who got Covid and it swept through the family — so they used up all their at-home tests and were very grateful that we could give them more. Imagine how much these cost in a big family with multiple tests."

"We are an organization that works with our communities to make our neighborhood a healthier and safer place to live," said Tene Ouedraogo, Founder, Azaaban, Inc. "We are privileged to get closer to the community by sharing these at-home tests and PPE resources, so we are very thankful to be able to join this program."
"At-home test distribution in our community has been appreciated and welcomed at every event we are a part of," said Rev. NauTochia Webb, Amity Baptist Church, Queens. "Many are asking us to come to their neighborhoods to share and we are happy to encourage everyone to keep wearing their masks and test regularly."
"The Woodhaven BID is very grateful to the At-Home Test Distribution Program for allowing us to provide much-needed support to hundreds of small businesses in our district," said Raquel Olivares, Executive Director, Woodhaven Business Improvement District. "Businesses were very thankful for the extra help and the valuable literacy the program provided."
"The need is great and we are happy to help fill that need," said Jilliann Candelaria, Outreach Director, Souls for Jesus. "People were very happy and grateful for the at-home tests, sanitizer, wipes, and masks. They were grateful they did not have to get on a line. Door to door outreach for the elderly and disabled went amazing. Giving to the homeless was also a blessing."
"The Brooklyn and Queens communities we serve are so appreciative of and extremely receptive to this service," said Lance T Morgan, Program Director, Family Services Network of NY. "We hope to continue offering the free at-home tests via the support of NYC, supplying them in order to play a role in controlling the spread of COVID-19."
"We had very positive interactions with the Bronx Park East community at the Farmer's Market while distributing the at-home tests and PPE," said Roxanne Delgado, Founder, Friends of Pelham Parkway. "People were very grateful for the COVID home tests because many can't walk to nearby testing sites. Others work during test sites hours of operation. Thank you for providing these resources to our community."
"Korean Community Services is proud to have helped community members in Queens to get tested," said Sara Soonsik Kim, Program Director, Korean Community Services. "With the NYC Test & Treat Corps' support, KCS provided 5,298 rapid antigen at-home tests and other PPE supplies to our community at no cost."
"With the generous contributions from the NYC Test & Treat Corps, we have been able to distribute over 3,000 rapid COVID tests and over 6,000 KN95 masks to our community members this spring and summer, giving them away at our monthly Free Market Days, and this past month at our Back to School event," said Gowanus Mutual Aid. "These at-home tests are still very needed in the community and they are always a big hit."

"The At-home Test Distribution Program by the NYC Test & Treat Corps has allowed Mekong NYC staff and community members to feel safer in their day-to-day lives, especially when New York City was experiencing high rates of COVID cases," said Sarah Trinh, Communications Coordinator, Mekong NYC. "The program has made at-home tests and PPE accessible for our marginalized community members."

"At Part of the Solution we place great importance in the health and wellbeing of the community," said Diego Padilla, Director of Communications, Part of the Solution (POTS). "The free At-Home Test Distribution Program, in partnership with the NYC Test & Treat Corps, was crucial to prevent the spread of COVID-19. As we distributed the tests in our facilities and in outreach events, we were able to help clients assess their status to keep their families and communities safe."
"Community residents always appreciate receiving free at-home tests, as they help to reduce COVID-19 transmission," said Thianna Welch, Community Health Workers Program Director, Phipps Neighborhood. "Being in the field as Community Health Workers is challenging yet rewarding, but overall, worth the great community impact."
"At-home tests, masks and sanitizer were distributed at our Spring Arts & Crafts Fair," said Paul Klein, President, City Island Chamber of Commerce. "We keep distributing to the City Island community daily through the retail store Kaleidoscope Gallery, where the Chamber office is located."

"We recently took over a senior building within NYCHA where we distribute PPE care kits containing 4 kits and 10 masks," said Regina Carter, Resident Association Aide, Clay Avenue Tenants Association Inc. "The seniors are happy to receive them. Most are vaccinated but are still fearful of the pandemic."

"The at-home test and PPE distributions have been well received by the Queens community," said Charelle Hassell-Gilbert, President, Queens Alumnae Chapter Delta Sigma Theta Sorority, Inc. "We have targeted areas where access to supplies are limited. Our efforts are met with gratitude and many members of the community have commented that they are relieved to have ample at-home tests and masks to keep their families safe."
"Requests and demand have increased with recent concerns over the new variant and the distribution program is still widely needed," said William Hamer, Executive Director, Harlem Advocates for Seniors, Inc. "We have been pleased to see how people are eagerly picking up the supplies. Most expressed gratitude and thought this program is a great service to the community."
"These supplies were distributed to tenants in various NYCHA complexes," said Jessica Hamilton, Engagement Coordinator, Vaccine Equity Partner Engagement Project at CHASI- Community Health Action of Staten Island. "They were happy to receive at-home COVID tests and are requesting more."
"Having at-home tests has provided strong protection and peace of mind to our communities," said John Udo-Okon, Senior Pastor, Word Of Life Christian Fellowship. 
"We are so very grateful for the NYC Test & Treat Corps' support in helping us include at-home tests and other COVID-19 prevention in our weekly street outreach for HIV/AIDS awareness to communities in need," said Carine Siltz Kapinga, Founder of African Advocates Against AIDS Inc. "Thanks for this lifesaving information, tools and resources. Together we are stronger!"
"This program has reinvigorated my community in their fight against the virus," said Vishnu Mahadeo, Director, Richmond Hill Seva Center. "My seniors are also more confident about their protection."
"There has been greater interest as positivity rates have increased in the communities we serve," said Alberto Roldan, Vice-Polaris for the Beta Rho Omega (BRO) Graduate Chapter of Iota Phi Theta Fraternity, Inc. "Community members were excited for this resource."

"The church members and community express gratitude for having these at-home tests," said Robert Christie, Medical Team Leader, Bronxwood International Church of God. "It's a blessing to have such easy access."

"These at-home tests, PPE and hand sanitizers and educational materials are very much needed by NYC communities to continue to prevent the spread of COVID-19," said Potrirankamanis Queano Nur, Founder of Kinding Sindaw.

"The Staten Island Ferry straphangers are extremely grateful for having access to these free at-home tests and PPE," said Kenrick Everett, Executive Director, Health Education on Wheels.

"At-home tests are gladly received in the Coney Island and Brighton Beach communities," said Vardrena Gambrell, Program Director – COVID Outreach at Brooklyn Community Services.
"These at-home tests were extremely important to make sure our youth and their families were able to be safe!" said Margarita Villa, Director of Operations, Sadie Nash Leadership Project.

"The members of our community showed interest and joy in receiving these at-home tests," said Dr. Ovelio Lopez, CEO, Webu Health Care Services.
The NYC Test & Treat Corps
The NYC Test & Treat Corps is the City's comprehensive effort to respond to COVID-19 by providing New Yorkers accessible, no-cost testing, rapid connections to COVID-19 treatments and resources to support those recovering from Long COVID. Through a partnership with NYC Health + Hospitals and the Department of Health and Mental Hygiene, the NYC Test & Treat Corps provides New Yorkers equitable, widespread access to the critical tools for COVID-19 testing and treatment. For more information, visit testandtreat.nyc.
NYC Health + Hospitals
NYC Health + Hospitals is the largest municipal health care system in the nation serving more than a million New Yorkers annually in more than 70 patient care locations across the City's five boroughs.
A robust network of outpatient, neighborhood-based primary and specialty care centers anchors care coordination with the system's trauma centers, nursing homes, post-acute care centers, home care agency, and MetroPlus health plan—all supported by 11 essential hospitals.
Its diverse workforce of more than 43,000 employees is uniquely focused on empowering New Yorkers, without exception, to live the healthiest life possible.
For more information, visit www.nychealthandhospitals.org and stay connected on Facebook at www.facebook.com/NYCHealthSystem or Twitter at @NYCHealthSystem.
---