---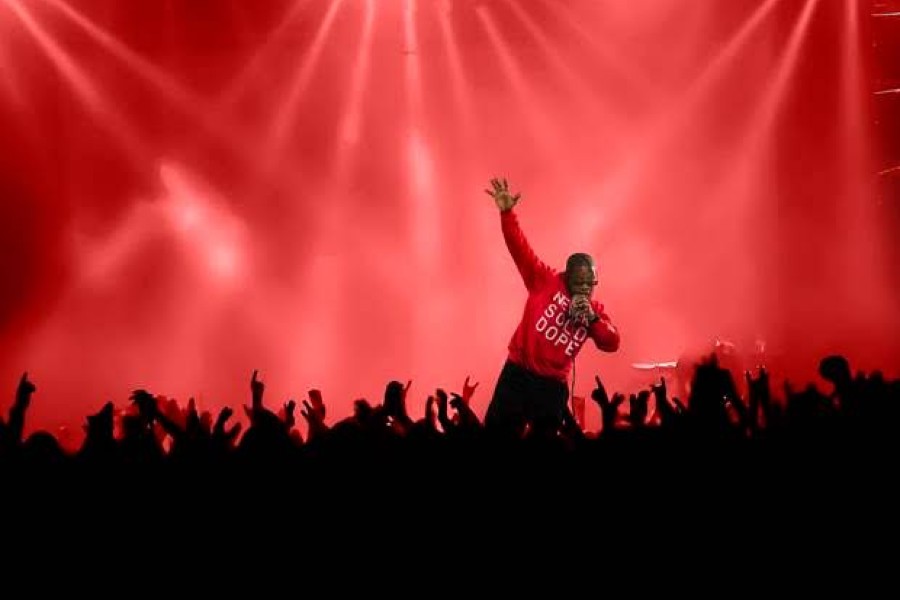 By Stephanie Woods-McKinney
"Is it a new Daddy-O or Is Daddy-O Getting New?" Glenn Bolton.
According to Daddy-O, the answer is "both" and he will tell anyone and everyone-"I'm nicer now than I ever was before." I'm constantly observing and learning something new every day.
Stetsasonic, group members: Daddy-O (Glenn K. Bolton), Prince Paul (Paul Edward Huston), MC Delite (Marvin S. Wright), new member Wise (Leonardo Roman) and Bobby Simmons on the drums formed in 1980 is an original hip hop treasure band that continues to make creative rap music. Co-founder Daddy-O takes a moment to speak with Harlem World Magazine and dives deeper into subjects that the culture may not be ready to handle. This interview takes on a different tune as we continue to celebrate Hip Hop's 50th. Anniversary and Glenn Bolton, Co-founder of this hip-hop band is not your average rapper, and talking with him about the culture is much different than speaking with most hip-hop royals.
No longer a Brooklynite, Glenn currently calls Houston Texas home, but Brooklyn is where his lyrics lie and he openly goes hard on the culture today according to Daddy-O and anyone you talk to about the group, Stets has always been a different type of hip hop band-their music stepped on the shoulders of R&B and rock groups and combined makes a 'dope hip hop band'- the groups live full band performances are electrifying and dynamic plus live music has always been their preferred way of performing. When asked about hip hop music today and how he feels about radio, Daddy-O will strongly refer you to 'internet' radio, and according to him you have choices, set up your own playlist, no need to feel any kind of way towards radio when you don't have to settle "I-Heart, Spotify, Tidal, Sirius XM or Apple Radio or Youtube music" you should be able to hear what you want, no need to listen to the radio-the power is in your hands and hip hop has grown with so much due to 'mass manufacturing' and so much is going on hip hop was destined to grow.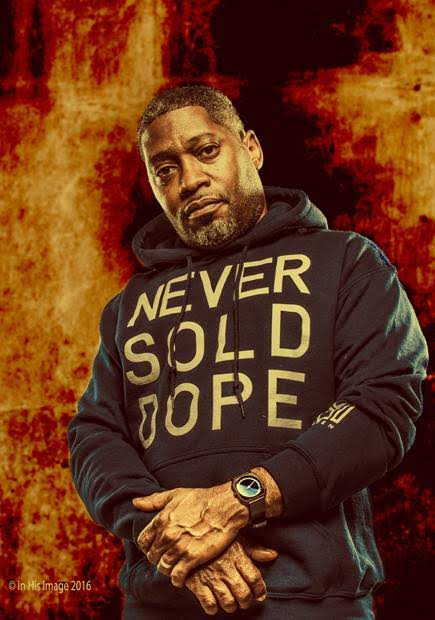 Power is a force 'Stetsasonic' has always commanded in their lyrics, while their melody and jazz tones were always upbeat, fun and made for positive expressions, their political and influential rhymes advocated for social upliftment. Stetsasonic not only dissed other rappers for being fake and not rhyming about real issues, but they didn't shy away from including police brutality and other social, and human right issues in their lyrics.
The group parted ways for a while, but Daddy-O continued to produce and works with artist development while organizing and developing a cultural movement titled: Stop Self Destruction. As we look back at the 1988 hip hop classic 'Self Destruction' the single from KRS-One and the Stop the Violence Movement-we can see the vision for this need to 'stopping self-destruction' amongst inner cities and communities where violence, murders and drugs are the everyday norm and keeping in mind, not all cities are plagued with the same destruction and some communities or cities may not have as much crime but are dealing with poverty and the mission has to be designed to tailor the need of that city according to Daddy-O. Daddy-O is committed to his agenda and is currently talking with politicians, rappers, community leaders, entertainers and anyone who cares and is willing to have meaningful conversations and would like help in organizing the 'Stop Self Destruction Movement. The plan is to rally up with those who are willing to take action and spread the word around the country.
As we talked about his mission, I recalled attending many panel discussions in the 1990s at Riverside Church, NYU, Barnes and Nobles, The Schomburg and anywhere Kevin Powel and his team could organize. These meetings were centered around 'hip hop' and the conversations included positivity, respecting women, stopping the violence, supporting and organizing hip hop events. The meets were called 'Hip Hop Speaks' and the panelists included Mrs. Toni Blackmen, Harry Allen, Nelson George, Sister Souljah, Anita Bryant, Martha Diaz, Black Thought, Black Dot, Brand Nubian, Poor Righteous Teachers, Tony Crush of the Cold Crush Brothers, Original B Boy-Pee Wee Dance and a host of other hip-hop pioneers.
1991 was the year of Stetsasonic's "Blood, Sweat and No Tears," album was released with the cover drawn by Harlem World Magazine publisher Danny Tisdale.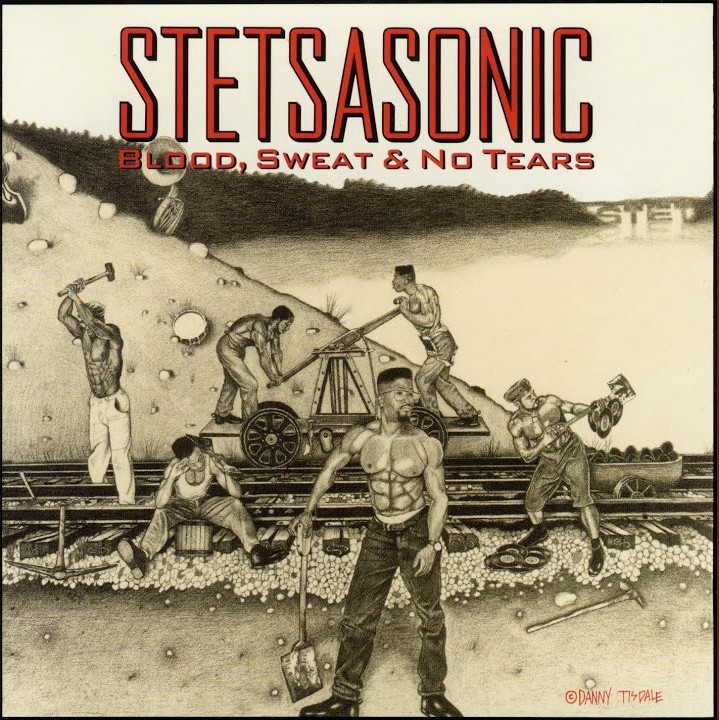 According to Daddy-O those panel discussions are the conversations he is looking to have again. "I want to bring back the thinkers" and the "dope producers" such as Chuck D Co-Founder of legendary hip hop group Public Enemy and Master Producer-and New Jack Swing heavy hitter and co-founder of R&B group Guy Harlem's "Teddy Riley". According to Glenn, folks aren't watching the news anymore because they can't take no more 'bad news'. There are too many killings on TV, nothing positive is being talked about in the news anymore and he is recommending we have conversations and bring some good news back to people's lives. "Am I my brotha's keeper?"- Let's talk about it he says and if we can make the right music that sounds right and the type of music people would love and will respond to again, then let's do it! Yes, making good music is going to take some work, but it can be done in his words. Daddy-O reminded me of a time before the internet and noted that organizing was happening in every state-and in honor of the 'Late Great' John Lewis, people were getting in the way and getting into good and necessary trouble, so we know it can be done.
Hip hop is no longer educating, the lyrics no longer replicate the people or the culture per Daddy-O and he does not shy away from stating hip hop is more like an entertaining circus and the clothes are not exempt from the spectacle carnival like culture, but he puts blame on himself and other pioneers for not having meaningful conversations or reaching out to newer artist and not mentoring which is gravely needed at this time it shouldn't be an "Us" against "Them"-like Chuck D and Kodak Black or Jay Cole and Kool Moe Dee, the connections should be had because they are all rappers.
In 2022, the band released a 'Maxi-Single' titled-Here We Go Again, a remix off the classic Isley Brothers 'Go All The Way' album and the group continued to release new music. Hip-hop classic 'Talkin All That Jazz' dissed rappers for lying or hyping their lyrics and glorifying fake narratives, while the track 'Played Out'- is a diss track for just being 'whack'-over aged living with your mom, 45 years old and still wearing 'fronts'-laughable realism disses, the groups focus is to continue to make good sounding live music and to uplift our communities, have conversations and mentor the new hip hop artists.
Be sure to check out their Maxi-Singles (Handled, Stetsasonic Fallen Soldiers, Now Y'all Giving Up-Love, Blood Sweat & No Tears, In full Gear). The single 'Fallen Soldiers' pays homage to most fallen rappers and entertainers from Mister Magic to Hip Hop Queen-Miss Melody. And stay tuned for their 'Unsung'-The Untold Story of Stetsasonic Plus a Christmas album currently in the works.
Like I stated early during this interview, the conversation was more like a lesson than a discussion about a pioneering hip hop band. But then again, I was speaking with Mr. Glenn K. Bolton-Daddy-O of Stetsasonic and he never 'Talked All That Jazz' only educating, uplifting and building!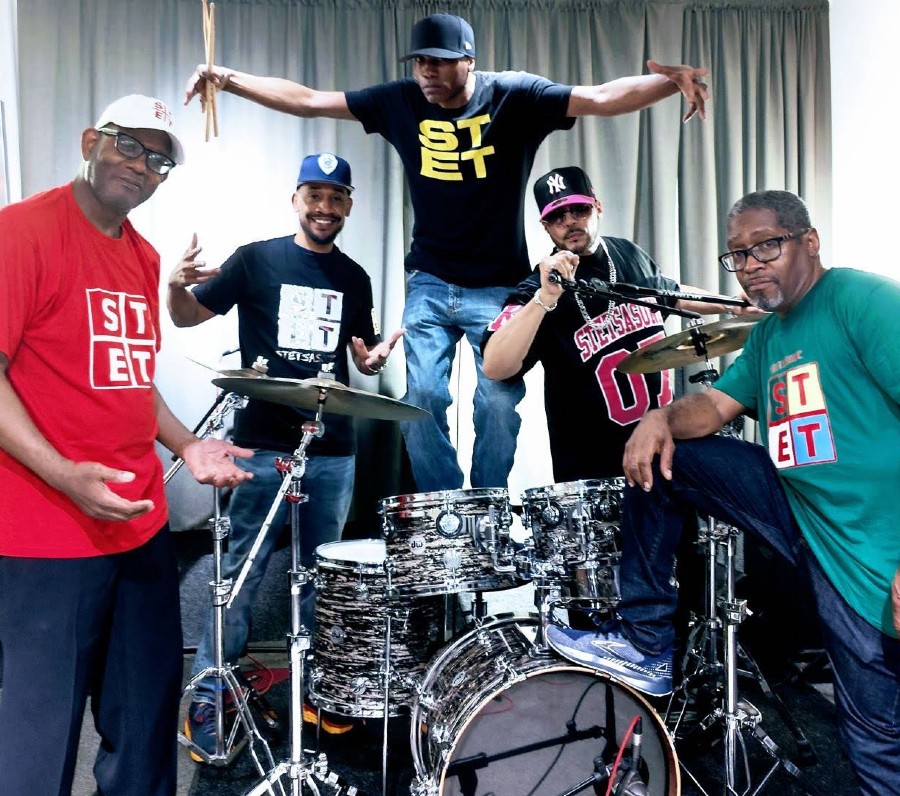 Stephanie Woods-McKinney
Stephanie Woods-McKinney is a Bronx native who graduated Magna Cum Laude from The College of New Rochelle with a Bachelor of Arts Degree in Liberal Arts. She is a vocal community activist who sits on Community Board #10 in the Bronx; is a Co-chair of the Youth & Education Committee and holds a deep love for Hip Hop culture and community activism. Stephanie writes throughout NYC, and Harlem, she has also received countless awards and letters of recognition for her hip-hop photojournalism and a 'Citation of Merit' from Eric Adams. https://www.linkedin.com/in/stephanie-w-2637a229/
Photo Credit: 1-2) In His Image Photography Tampa Fl,. 3) Album cover by Amazon. 4) Group image by Simone Collins.
---