---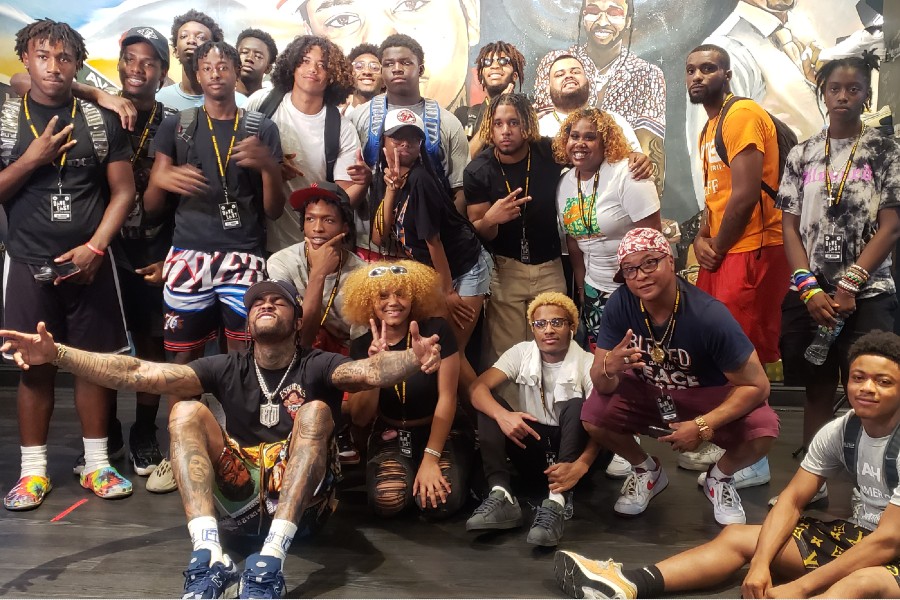 By Stephanie Woods
Grammy Nominated Rapper, David Brewster, known as Harlem's own 'Dave Ea$t' recently made some youth extremely in Harlem extremely happy and highly inspired as they received a personal invitation to his merch and apparel store.
Road Recovery 1998 and Def Jam Recordings partnered and invited Dave Ea$t to speak with several youth organizations in his hometown Harlem USA! These at-risk youth were members of the Road Recovery Trax Program, The Graham Harlem Beacon at the Mahalia Jackson School PS/MS123 as well as youth impacted by gang violence and the Criminal Justice System from BronxConnects Release The Grip organizations.
The invite-only intimate conversation was the prime opportunity for these programs to come together for a candid conversation with a highly admired artist to his neighboring fans and admirers. The conversation began with a welcoming 'What's good' from Dave as the talk begins. Age check was the 1st. round of business for Dave, but the discussion stayed as real as Harlem, and it begins with how it all began for Ea$t. As a youth, Dave had dreams of playing basketball while earning college scholarships, it could have been a reality had his bad temper gotten him kicked out of (2) colleges. The University of Richmond and Towson University (TU) was no place for a young Ea$t who could play ball but could not shake or mask his temper. After returning to Queens, Dave found refuge from the streets and at his cousin's house where dropping beats, hooks, and rhymes saved his life. It was in Queens where Ea$t met Jabari "Jungle" Jones, the younger brother of 'Hip Hop great' Nas. Jungle introduced Dave to Nas after a long friendship between-Dave was and putting out mixtapes since 2010, but the magic began in 2014—Nas produced Dave's first album 'Black Rose', with music label Mass Appeal.
Today, the Def Jam artist is not just giving back, but really inspiring and heading the trail for greatness. The discussion was not just around Dave's rags-to-riches story, the evening was a conversation about being true to your dreams and not allowing society, friends, family, or educators to dictate your vision. Dave's story is not different from most youth who struggled as a child growing up in New York, but his path is a blueprint to help others and his story is honest and heartfelt. When asked who was Dave's inspiration, he pointed to the mural on the wall of his new store-the mural is dedicated to his closest friends, family, and those he highly admired such as 'DJ Kay Slay'-who he credits as introducing him to the world and his best friend 'Shooter' who passed away. Dave's mom and dad are a warm topic-Dave gives credence to his mom for being his rock and his dad was the disciplinarian who kept him in check.
Dave was quick to advise the kids "…do not use the loss as a reason to fail, use losses and preserver, become stronger- be a warrior in these streets".  Rapper 'Big L', one of Harlem's biggest hip hop losses was credited by Dave as one of his inspirations even though he never met 'L'. As a devoted Muslim, Ea$t admits to still having faults and continues to work on himself on a daily basis. It is his openness and realness that kept the kids engaged-some asked what artist was his inspiration for music, and he noted gospel, Dr. Dre, TI, and Snoop Dog but admits working with Dr. Dre was a challenge due to Dre's personality disorder as a 'perfectionist'.  It was Dre's work ethic that pushed him and made Ea$t work harder.  A heartwarming acknowledgment for the late/great rapper Nipsey Hussle who has a forever place in his heart was noted.  But it was the last and most inspiring giant named "Jay Z" that brought on ragging cheers from the youth.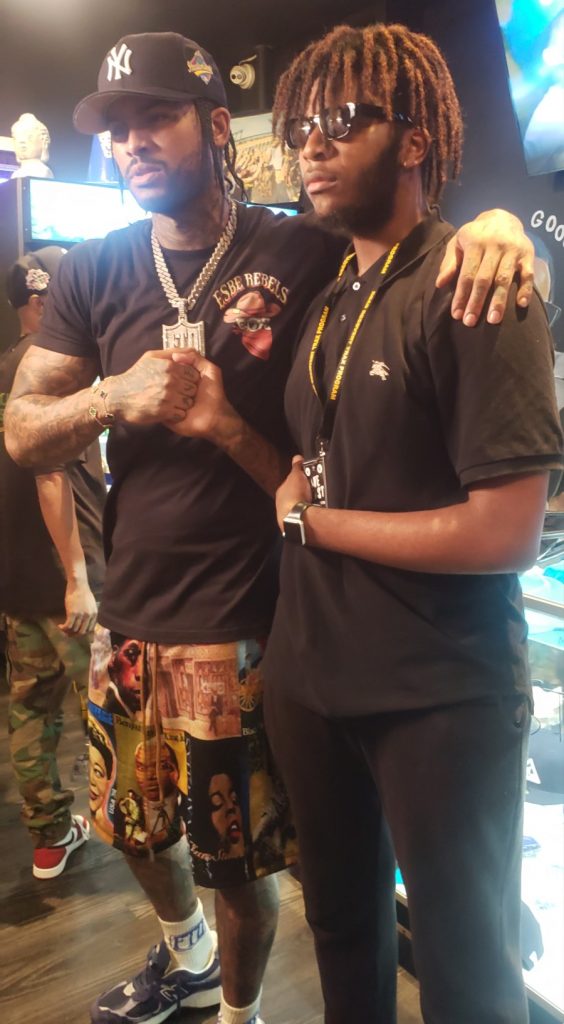 Working with the 'dopest' songwriting and producing duo Mike & Keys brings a proud smirk on Ea$t's face as he introduced the Grammy-nominated team to the audience-the conversation and then takes a turn around 'friendship' working together-teaming up for a common goal, blocking out the noise and focusing on what matters. These two gave their rules around success and how to working together as a team can be done.
The evening ended with a question from the audience "What's next"- Ea$t responded-"R&B, hip hop music, and continuing to be here with you, I love to continue to give advice-ensuring that today's youth know and really understand, jail is not a place to be, I was there and I vowed to never go back." Dave asked the youth to be inspired, but don't imitate-stay disciplined and you'll reach your goals. I did it and so can you! A conversation with honesty, realism, truth, and enlightenment, the perfect ingredients for celebrating hip-hop.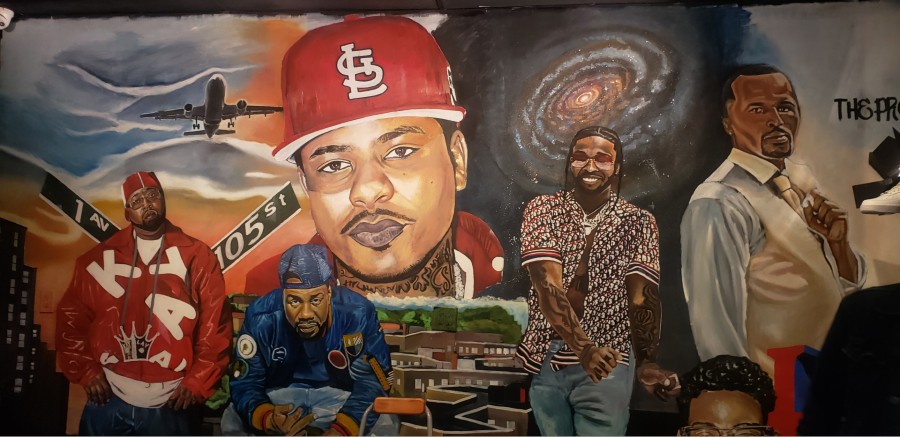 Happy 50th. Anniversary Hip Hop!
Stephanie Woods
Stephanie Woods-McKinney is a Bronx native who graduated Magna Cum Laude from The College of New Rochelle with a Bachelor of Arts Degree in Liberal Arts. She is a vocal community activist who sits on Community Board #10 in the Bronx; is a Co-chair of the Youth & Education Committee and holds a deep love for Hip Hop culture and community activism. Stephanie writes throughout NYC, and Harlem, she has also received countless awards and letters of recognition for her hip-hop photojournalism and a 'Citation of Merit' from Eric Adams. https://www.linkedin.com/in/stephanie-w-2637a229/
Photo credit: 1-4) By Stephanie Woods.
---