---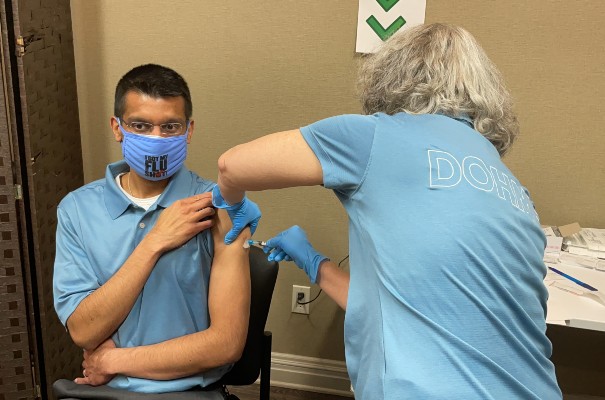 Commissioner Chokshi was vaccinated today by Dr. Jane R. Zucker, who has led the Health Department's Bureau of Immunization for the last 16 years.
Dr. Zucker oversees programs and policies to increase immunization coverage of adults, adolescents and children in New York City by working with clinicians and communities.
"Today I'm feeling grateful to have received the COVID-19 vaccine. Not just for myself and my loved ones, but also because I know that every shot brings us closer to a city that is protected from COVID-19. It's up to us to roll up our sleeves, including New Yorkers who have had COVID-19—like I did—once they've recovered. Some may have questions about which vaccine is best for them. My answer is simple: Whether it's Johnson & Johnson, Pfizer, or Moderna, the best vaccine is the one you can get now. I'm proud to have received the safe, effective, and lifesaving Johnson & Johnson (Janssen) vaccine. As the City's doctor, this moment feels especially meaningful when I reflect on the tragedy of the past year—and how close we are to turning the corner on this pandemic."
Find out more news about the COVID crisis here.
---