---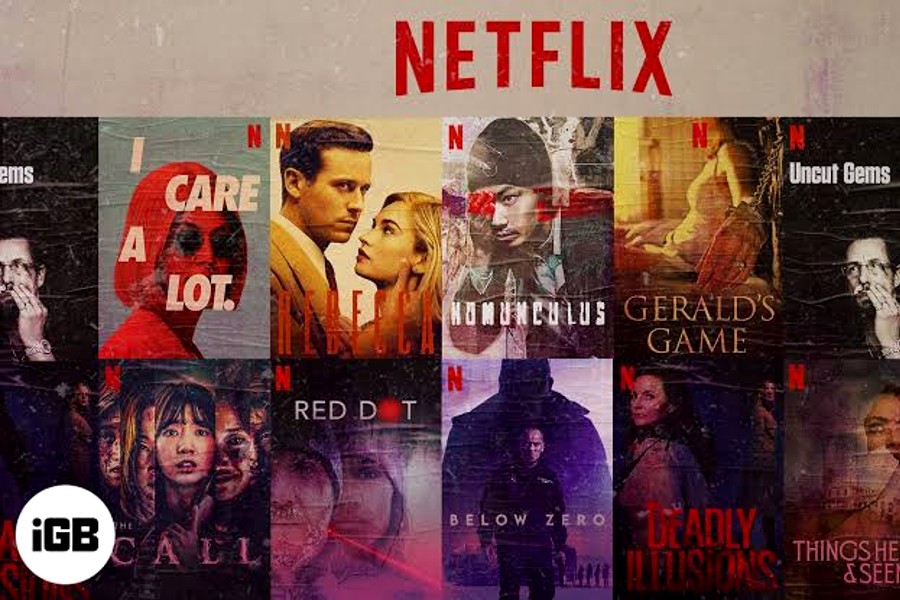 When it comes to cinematic thrills, distinguishing between horror and thriller genres can feel as perplexing as solving a mind-bending mystery.
These two genres share a common heartbeat, pulsating with tension, peppered with moments of terror or violence, making them tantalizingly difficult to separate.
#1. Deep Water (2022)
In the sultry backdrop of Little Wesley, Louisiana, "Deep Water" unfolds a tangled web of desire, jealousy, and deceit. The central figures, Melinda and Vic Van Allen, navigate an unconventional open marriage. Vic's retirement from developing combat drone guidance chips has left him to find solace in snail breeding, while Melinda openly takes lovers, even within the confines of their family home. Their arrangement is no secret, and their circle of friends watches with growing concern.
#2. Parasite
The Kim family, living in a cramped semi-basement in Seoul, hatches a cunning plan to infiltrate the lives of the wealthy Park family. It all begins with Ki-woo, who poses as an English tutor for the Parks' daughter. Soon, each member of the Kim family secures a job with the Parks under false identities. The Kims exploit the vulnerabilities and gullibility of the Parks to weave their web of deceit.
#3. The Silence Of The Lambs (1991)
Clarice Starling, a determined FBI trainee, embarks on a chilling journey to interview the brilliant yet sinister Hannibal Lecter. Her mission is to seek insights into the mind of the psychopathic serial killer known as "Buffalo Bill." As their encounter unfolds in the confines of Baltimore State Hospital for the Criminally Insane, Lecter's initial courtesy gives way to an unyielding demeanor, forcing Starling to navigate his dark and complex psyche.
#4. Deadly Illusions
Mary Morrison, a successful thriller novelist, is offered a $2 million advance to write a new book, which she initially declines. She's compelled to accept when she discovers her husband, Tom, lost half of their assets in a risky investment. Mary hires a nanny named Grace to help with her two children and battles writer's block.
#5. The Conversation
Harry Caul, a reclusive surveillance expert, records a couple's cryptic conversation in a bustling Union Square. Paralyzed by guilt from a past job that led to three deaths, Caul is tormented by his Catholic faith. He meticulously refines the recording and uncovers a hidden phrase: "He'd kill us if he got the chance."
Conclusion:
In conclusion, these films craft an atmosphere of discomfort and anxiety, leading to unexpected climaxes that leave you breathless and in awe. Get Hulu VPN and binge-watch all these amazing thriller shows on Hulu from anywhere without any hassle..While Hulu may not carry the same prestige as Netflix, it boasts an impressive catalog, offering everything from gripping murder mysteries to mind-bending psychological drama.
---