---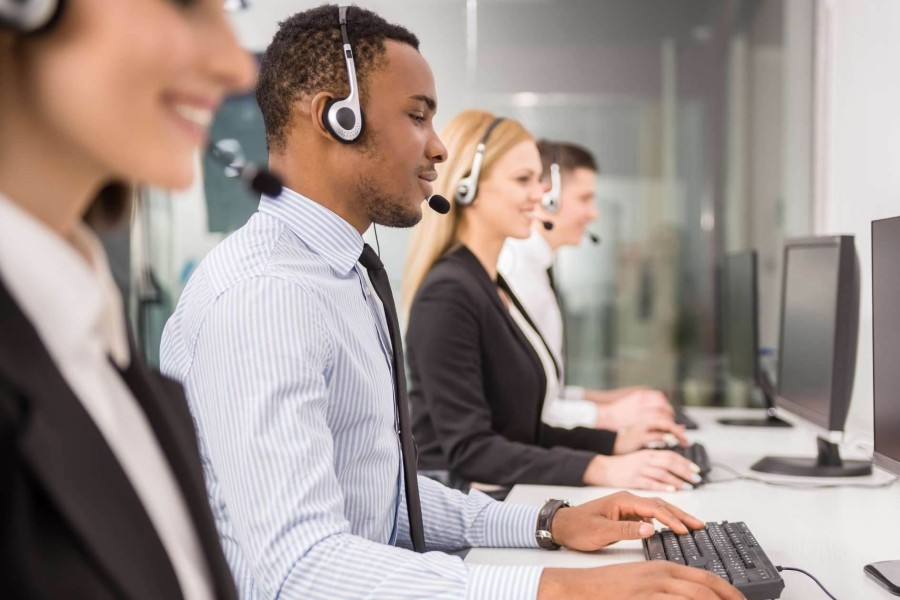 We live in a fast-paced world where flexibility and adaptability are highly valued qualities.
In such an environment, it's no surprise that the demand for temporary employment has been rapidly increasing. If you're looking for short-term work opportunities or trying to fill gaps in your workforce, a temp agency might just be the answer you're searching for. In this article, we will explore the concept of a temp agency and how it can benefit both job seekers and businesses.
What Is a Temp Agency?
A temp agency, also known as a staffing agency, is an intermediary organization that connects individuals seeking temporary employment with businesses in need of temporary workers. These agencies play a crucial role in bridging the gap between job seekers and employers by matching the skills and qualifications of candidates with the specific requirements of available job positions.
How Does a Temp Agency Work?
Registration Process – To get started with a temp agency, potential job seekers are usually required to register and provide their personal information, work experience, skills, and any other relevant details. This allows the agency to build a comprehensive profile of each individual and effectively match them with suitable job opportunities.
Job Matching – Once registered, the temp agency utilizes their extensive network of client businesses to find job opportunities that align with the skills and preferences of job seekers. Through careful analysis of both the candidate's profile and the employer's requirements, the agency strives to make the best possible employment matches.
Skill Assessment – Temp agencies often administer skill assessments or tests to evaluate the proficiency of job seekers in specific areas. This enables them to accurately gauge the capabilities of each candidate and ensure a strong fit between the temporary workers and the job positions available.
Job Placement – After a successful job match is made, the temp agency will facilitate the placement process by coordinating interviews, negotiating terms and conditions, and providing necessary guidance to both parties involved. The agency acts as a mediator to ensure a smooth transition for the temporary worker into their new role.
Ongoing Support – Once a temporary worker is placed on the job, the temp agency continues to provide support throughout the assignment period. They act as a point of contact for any questions, concerns, or issues that may arise, ensuring a positive work experience for both the employee and the employer.
Benefits of Using a Temp Agency
Flexible Work Opportunities – One of the primary advantages of utilizing a temp agency is the flexibility it offers. Temporary employment allows individuals to choose when and where they work, making it an ideal option for those seeking work-life balance or looking to gain experience in various industries.
Access to a Diverse Talent Pool – Temp agencies have access to a wide range of talented individuals possessing diverse skills and qualifications. This provides businesses with a unique opportunity to tap into this pool of temporary workers and find the perfect fit for their temporary staffing needs.
Cost-Effective Staffing Solution – Hiring temporary workers through a temp agency can often result in cost savings for businesses. Instead of investing time and resources in recruiting, screening, and training temporary employees, companies can rely on the expertise of the temp agency to handle these processes effectively.
Reduced Administrative Burden – By outsourcing the recruitment and onboarding processes to a temp agency, businesses can alleviate the administrative burden associated with hiring temporary workers. This allows employers to focus on their core operations and strategic initiatives, enabling increased productivity and efficiency.
Conclusion
In today's ever-changing professional landscape, temp agencies have become valuable resources for both job seekers and employers alike. These intermediary organizations play a crucial role in connecting talented individuals with temporary work opportunities, providing flexibility, convenience, and cost-effective staffing solutions. Whether you're an individual looking for short-term employment or a business in need of temporary staff, a temp agency can help bridge the gap and facilitate a smooth transition. Embrace the opportunities that temp agencies offer and unlock the potential for growth, innovation, and success in your professional journey.
The HWM Partnership.
---