---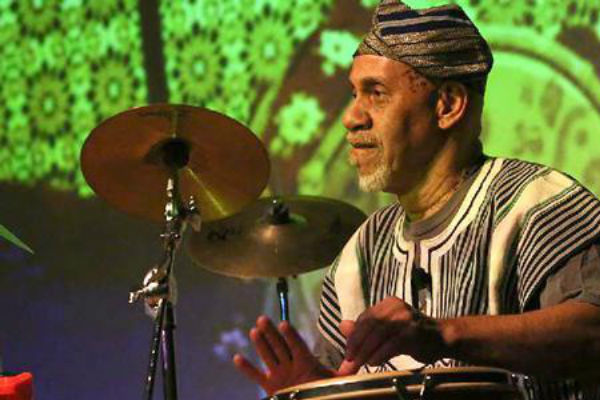 Join the Caribbean Cultural Center African Diaspora Institute (CCCADI) for their new series of SouSou! Saturdays Virtual programming scheduled for April through August 2020 at 12 pm ET. With each SouSou experience, families will enjoy fun storytelling, dance and music workshops, and art-making that is easy to do while at home! SouSou presentations are appropriate for children ages 4 -11 years old. Mark your calendars for all upcoming monthly SouSou! Saturdays Virtual programming from April through August 2020.
Our SouSou! Saturday's program is inspired by the cooperative economic practice known throughout the African Diaspora by such names as "Colecta," "Box Hand," "San," "Partna," or "Sou-Sou." We've borrowed from, and transformed this long-standing practice of collective trust, and contribution into a "cultural SouSou" for the community. SouSou! Saturdays are created to provide families with fun cultural programs that are high-level art experiences rooted in the beauty and richness of the African Diaspora. Enjoy fun art-making, workshops in dance and music, and much more!
Join Baba Neil Clarke ("Chief Baba Neil") and learn about this unique and little known 380-year-old spring festival rooted in New York City and the Hudson River Valley. Chief Baba Neil Clarke is a master percussionist of legendary status. Born and raised in Bedford-Stuyvesant in the spring of 1951, Clarke is internationally acclaimed as a percussionist who has been involved with traditional African drumming and the percussive arts for more than half a century. He performs regularly with and has had long term musical relationships with artists such as: the late and beloved Randy Weston, Harry Belafonte, Dianne Reeves, Miriam Makeba, and many others. For more than four decades Chief Baba Neil has been an educator and a consultant conducting artist residencies and designing programs at all educational levels from elementary and middle school through secondary and college.
He has conducted artist residencies and master classes at institutions such as Harvard University, Duke University, Rutgers University, Long Island University (C.W. Post), and many others. Over the years he has served as a presenter and consultant for many of the major cultural institutions in the New York area including: The Caribbean Cultural Center, the Museum of Natural History, and the Brooklyn Children's Museum, to name a few. Currently, as an adjunct professor in the music department at the City University of New York (since 2004), Clarke conducts a popular course of his own design on Traditional African Percussion Ensemble performance and theory.
In response to the current COVID 19 emergency, CCCADI has launched a Cultural Response + Community Resources Portal, and includes important information for their community, Emergency Resources List for Artists, uplifting content straight from their archives, free exhibition education guides for parents and more.
The Caribbean Cultural Center African Diaspora Institute (CCCADI) is an arts, culture, education, and media organization that advances cultural equity, racial and social justice for African descendant communities.
CCCADI's new digital programs will be featured on their different social media platforms. Visit www.cccadi.org and make sure to subscribe to their YouTube Channel and follow them on Facebook and Instagram for regular updates!
For more information about CCCADI and their Resources Portal, please visit: www.cccadi.org.
Photo credit: Caribbean Cultural Center African Diaspora Institute (CCCADI).
---