---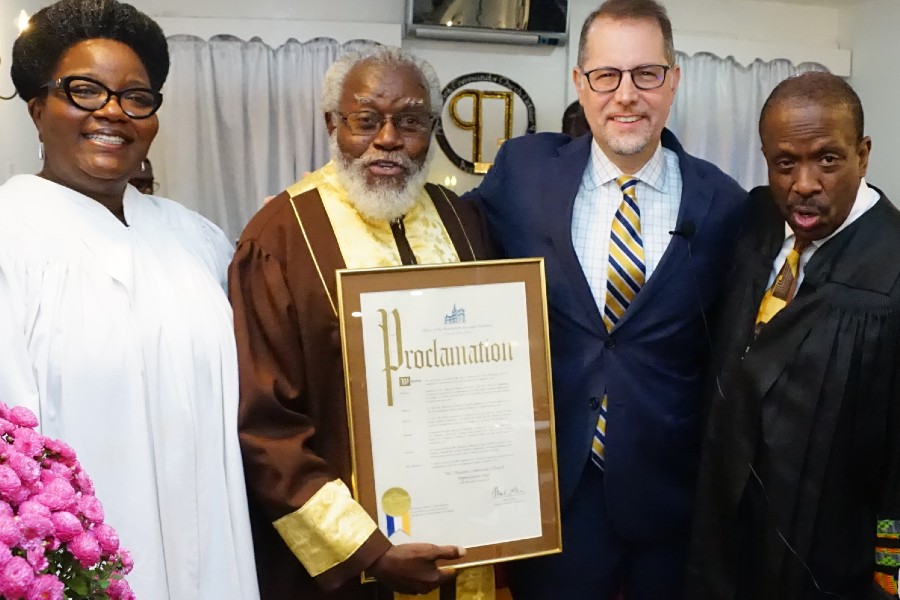 By Seitu Oronde
Manhattan Borough President Mark Levine and his team visited Mount Pleasant Church to give Bishop Eatmen a proclamation for a job well done in Harlem.
The proclamation was given to Bishop Eatman for his ministry in both the church and in education.
Mount Pleasant has just celebrated 41 years of his leadership as well as the church's existence for 97 years and he is building a larger Church on West 81st Street in Manhattan to expand his ministry.
People came out to honor the bishop for his leadership in both education and his ministry.
Mount Pleasant Academy school consists of students that are from 1 to 5 years ahead of their grade level and the passing grade at Mount Pleasant Academy is 90.
Unlike the passing scores of the public school system of 65 and the Catholic School system of 75.
This event took place on Sunday, October 9th, 2022, at Mount Pleasant Church located at 120th Street and Adam Clayton Park Boulevard in Harlem with images from Harlem photographic legend Seitu Oronde: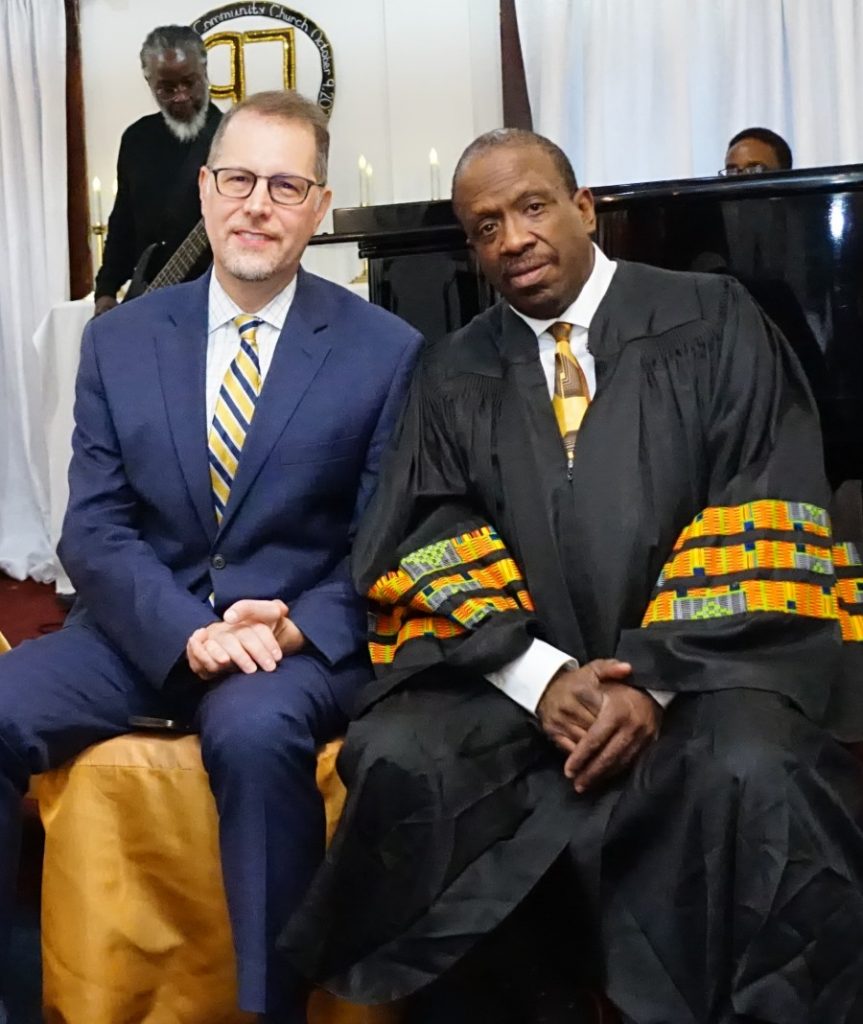 Click here to find more Seitu Oronde's photo essays at Seitu's World.
---