---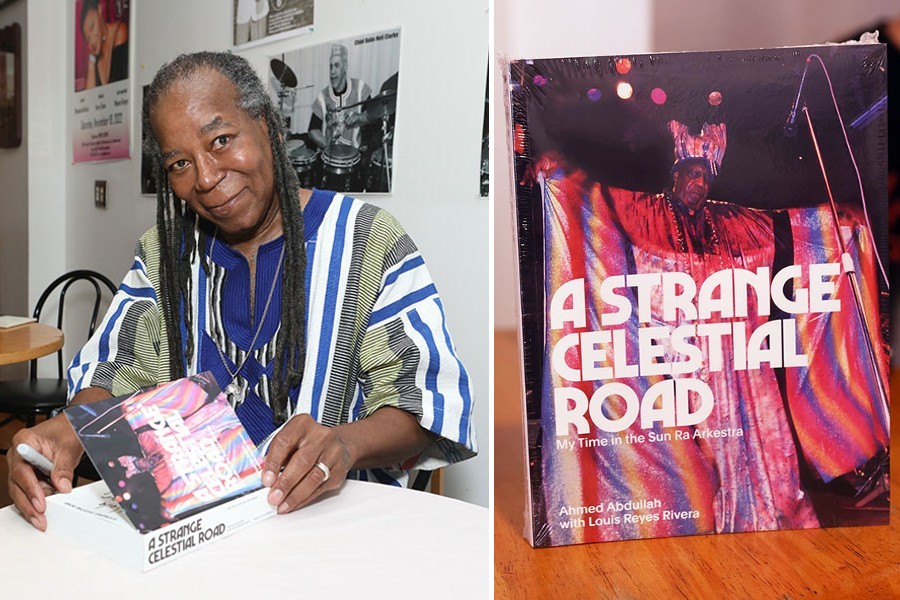 By Udo Salters
On July 23th 2023, Harlem raised, Brooklyn resident, and international Jazz Trumpeter Ahmed Abdullah had his book release party for his memoir "A Strange Celestial Road: My Time in the Sun Ra Arkestra at Sistas' Place in Brooklyn.
A music-loving audience was treated to Mr. Abdullah reading parts of his memoir, as well as a conversation between Mr. Abdullah and his wife and music collaborator Monique Ngozi.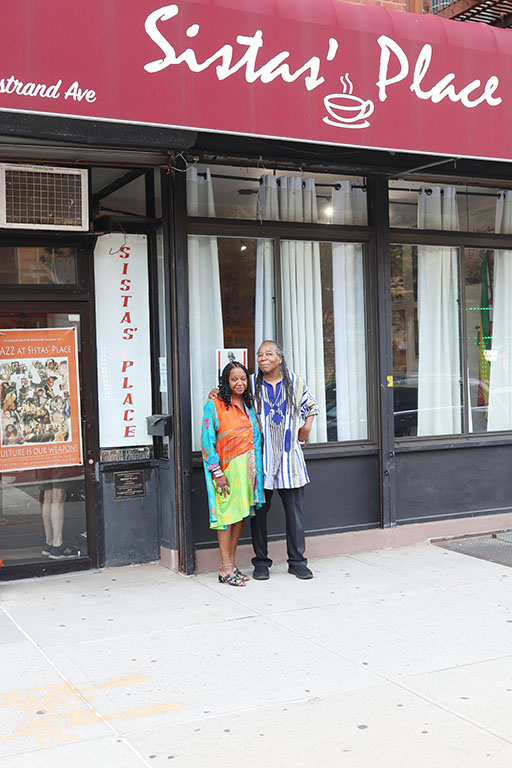 Nri. Mr. Abdullah made it a point to talk about the impact of his first 16 years on the planet in Harlem. It really laid the foundation for this musical journey. He grew up listening to his sister playing Dinah Jams over and over again, hearing music in church (the family attended 3 different churches in Harlem), and being in an environment around extremely talented musicians who performed in Harlem at that time.  
He talked about the challenge of making it to his first rehearsal in Philadelphia with the Sun Ra Arkestra and Sun Ra's unusual way of leading rehearsals.
It was his time with the Akestra that afforded, Mr. Abdullah the opportunity to perform all around the world.
This Sunday afternoon at Sista's Place was bittersweet for Mr. Abdullah, while celebrating this momentous occasion, he would also be stepping down as the Musical Director of Sista's Place.  A wonderful opportunity to bring in various musicians to perform at this Brooklyn treasure.  
The book release party was a fitting tribute to Ahmed Abdullah's remarkable career. "A Strange Celestial Road" is a must-read for any fan of Jazz and the Sun Ra Arkestra.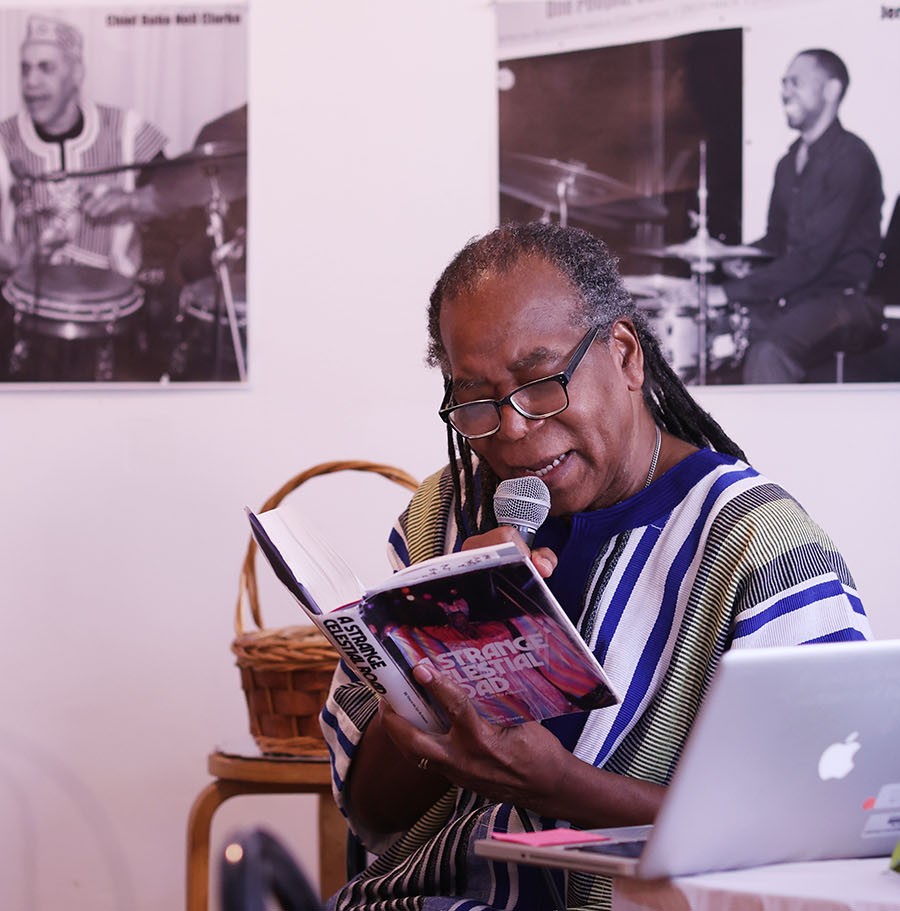 Udo Salters
Udo Salters was born and raised in New York City. His love for photography began as a youth when he started taking photos of friends and family at various events. In a natural transition, his passion turned from shooting images of fashion models and fashion shows to jetting around Harlem to Hollywood creating images of celebrities and socialites at some of the most exclusive hot spots. He has worked for many outlets locally with Harlem World Magazine, Fortune 500 companies, and many other various media outlets. He currently resides in NYC. Get more information at Udo Salters Photography.
Buy "A Strange Celestial Road: My Time in the Sun Ra Arkestra at Sistas' here on Amazon.
Photo credit: 1-3) Udo Salters.
---