---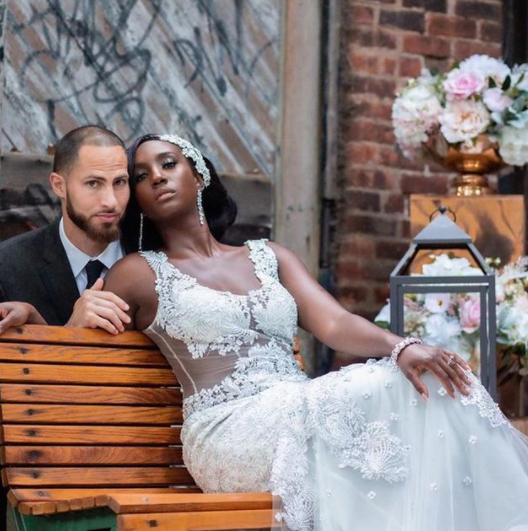 By Nicky Mayers
It is usually at the end of each Bridal Fashion Week that fashion trends are established by assessing the current season's offerings and see the year ahead for wedding dresses. We cannot deny that COVID left his mark last year and made us hesitant to look ahead, brides-to-be dealt with postponing, canceling, to wearing masks.
But making it a priority to celebrate love, there is something about Bridal Fashion that can make the outlook seem quite rosy—even virtually.
Surrounded by beauty in the form of gorgeous confections, dreamt up with the utmost creativity, we're inclined to see a brighter future—at least one filled with special moments in the form of wedding dresses.
Last season brought with it a bevy of new trends. While some of them were new takes on classic silhouettes, others felt unexpected and new.
From oversized bows to modest dresses with bare backs, and shoulders adorned with ribbons that created a train-like effect.
This season's crop of wedding dress trends captured the current climate with the simplicity associated with micro weddings and the flexibility brides are craving with their wedding attire while offering us a truly stylish experience.
Nicky's top picks wedding dress trends for 2021 brides.
1. Backless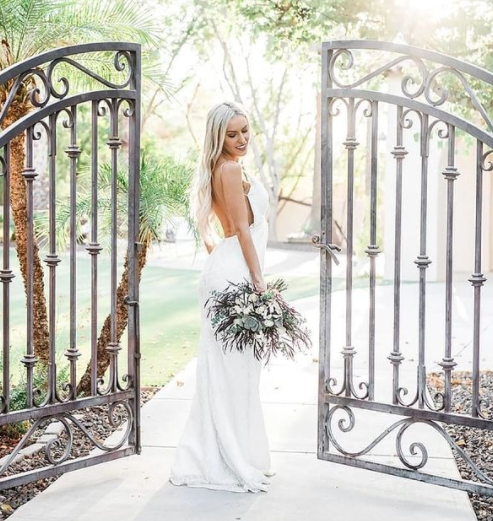 Barebacks have been on display for a few seasons, but a new array of gowns made it even more clear.
Otherwise, classic long sleeve gowns gave an unexpected flash of skin when photographed from a different angle, for a take on sultry dressing that felt both modern, and modest.
---
2. Tea-length Dresses
Paired back weddings continue to be on everyone's minds for the coming season, evident in the choice of hemline favored by many designers—the tea-length dress.
Seen in a simple silhouette and, all-over lace design for a more trend-driven look.
---
3. Off-the-shoulder Balloon Sleeves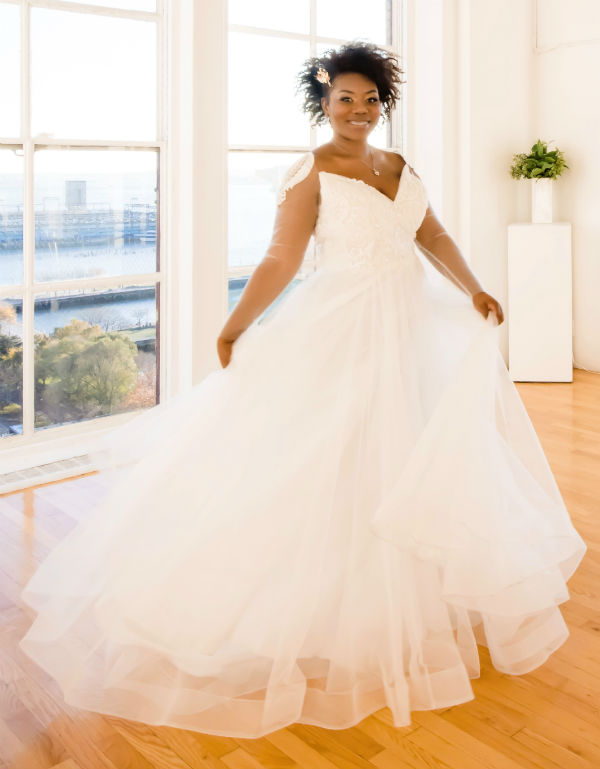 Off-the-shoulder wedding dresses have made their way from trend to classic over the last few seasons.
This time they fused with balloon sleeves to create a romantic and desirable new take on a tried-and-true silhouette—whether in long poet sleeve form or in pleated almost quarter length.
Off-the-shoulder sleeves $800 – $2700
---
4. Sparkles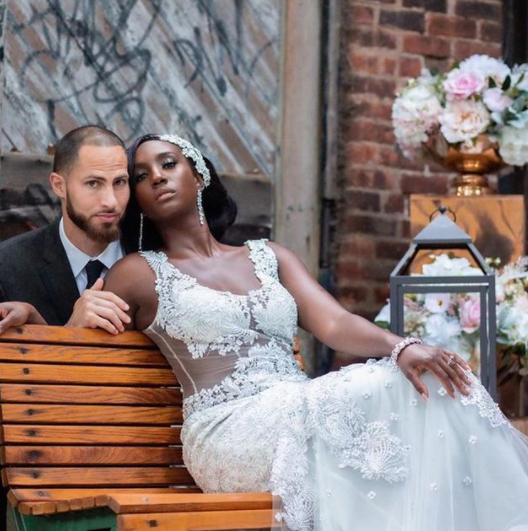 Sparkles have been synonymous with weddings for the last few years, but 2021 sees sparkles as less in your face with more of a subtle turn.
Brides can choose to have an all-over sparkle with beads or sequins stitched intermittently on their gown or opt for the soft shine of pearls.
Subtle shimmer and outright sparkles have been seen on everything from minimalistic wedding gowns to glamorous bridal gowns.
A sparkly gown should be the centerpiece of your wedding outfit, so keep your accessories simple.
---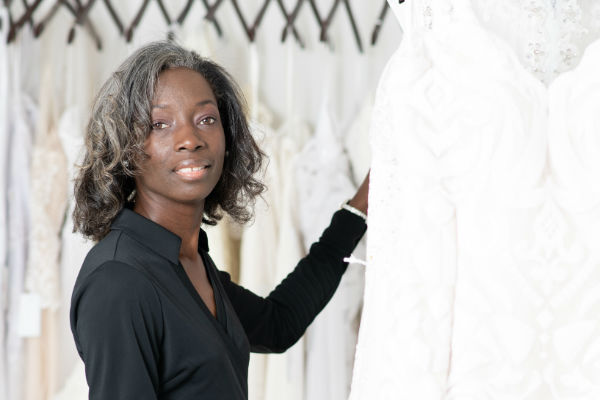 Maplewood Bridal is an intimate boutique that offers a personalized experience. Our one-on-one by Appointment. Bridal Boutique is the only one in Essex County. They specialize in Curves and plus size brides. Offering samples in size 6-36 featuring designs by Allure Bridal, Madison James, Priscilla Anderson and custom designs by Nidelka, a collection of dresses made to fit you. 908.293.1609,  https://www.maplewoodbridal.com/
Photos from Nidelka.
Related: Check out Harlem World Magazine's wedding and other photography's here at the shop.
---