---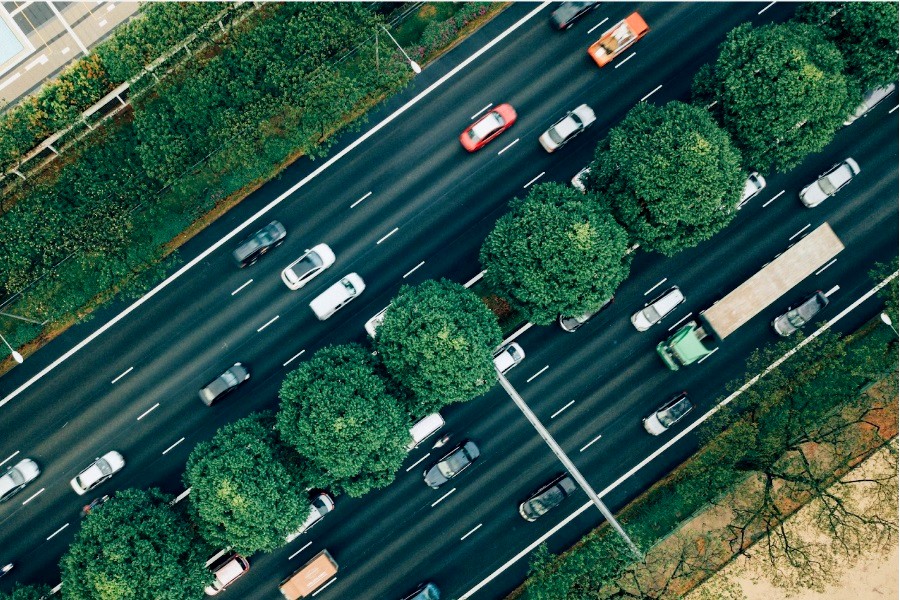 Are you planning a road trip soon and have been debating whether to rent a car or use your own?
Despite the natural inclination for most of us to stick with what's familiar, there are lots of valid reasons why renting a car is probably your best bet! From cost savings to greater convenience, here are five convincing arguments in favor of leasing over owning – all excellent reasons why you should consider renting out a car next time you're hitting the open road.
Enjoy convenient access to transportation 
Are you tired of waiting for the bus or train in the scorching heat or freezing cold? Do you need to be at a meeting in the city but don't want to deal with the hassle of navigating public transportation? Imagine having the freedom to come and go as you please without worrying about schedules or delays. With a rented car, you'll have convenient and reliable transportation at your fingertips, making your travel experience more enjoyable and stress-free.
Save time and money with cost-effective car rental rates 
When it comes to traveling, we all want to save as much time and money as possible. That's where cost-effective car rental rates come in handy. By choosing the right car rental company with affordable rates, you'll not only save money, but you'll also be able to maximize your time exploring your destination. Imagine being able to visit all the popular spots and hidden gems without worrying about transportation costs or schedules. Renting a car makes it easy to hit the road and go on spontaneous adventures. And with the extra money you'll save, you can indulge in more activities, treat yourself to a nice meal, or even extend your trip a few days longer. So why not give car rental a try and see how much you can save on your next adventure?
Avoid the hassle of owning a car, such as costly repairs and insurance premiums 
Are you tired of constantly shelling out money for costly car repairs and high insurance premiums? Owning a car can indeed be quite a hassle, from regular maintenance to unexpected breakdowns. However, fortunately, there are alternatives that can make your life easier.
With the rise of car rental services, you can easily avoid the headache of owning a vehicle while still having access to reliable transportation whenever you need it. Whether you need a car for a quick errand, a weekend getaway, or even a longer road trip, car rental services offer a convenient solution. Moreover, most car rental companies now provide comprehensive insurance coverage as part of their packages. This means that you won't have to worry about paying for expensive repairs or dealing with insurance claims in case of an accident. It provides you with peace of mind, knowing that you are protected and covered during your rental period.
Choose from a variety of cars to fit your needs 
Do you need a large vehicle for a family road trip or a smaller, more fuel-efficient car for solo travel? With car rental services, you have the flexibility to choose from a variety of vehicles to fit your specific needs. As seen at https://www.royaltyexoticcars.com/, you can also opt for a luxurious or exotic car for a special occasion, such as a wedding or anniversary. No matter the purpose of your trip, renting a car allows you to select the perfect vehicle for your needs and budget.
Take advantage of modern conveniences
Technology has revolutionized the way we travel, making it not only easier but also more enjoyable than ever before. Thanks to car rental services, you can now experience the ultimate convenience of modern amenities like GPS navigation and onboard entertainment systems. No longer will you have to worry about getting lost on a road trip or enduring boredom during long drives. With just a few clicks, you can unlock a world of helpful navigation tools and entertainment options that will enhance your journey and make it even more memorable. So sit back, relax, and let technology take you on an incredible adventure!
Renting a car is one of the best ways to get around, especially if you need the convenience and flexibility of your own vehicle. Whether you're looking for a luxury experience or something that's more fuel-efficient, rental companies have an array of cars to choose from. With no public transit costs, no worrying about parking fees, and access to modern amenities like GPS navigation and onboard entertainment systems, renting a car offers a cost-effective and hassle-free way to travel — so why not take advantage of it? To make your car rental experience even better, be sure to compare prices across different companies and book in advance. Make the most out of your trip with a rental car; travel smarter!
---