---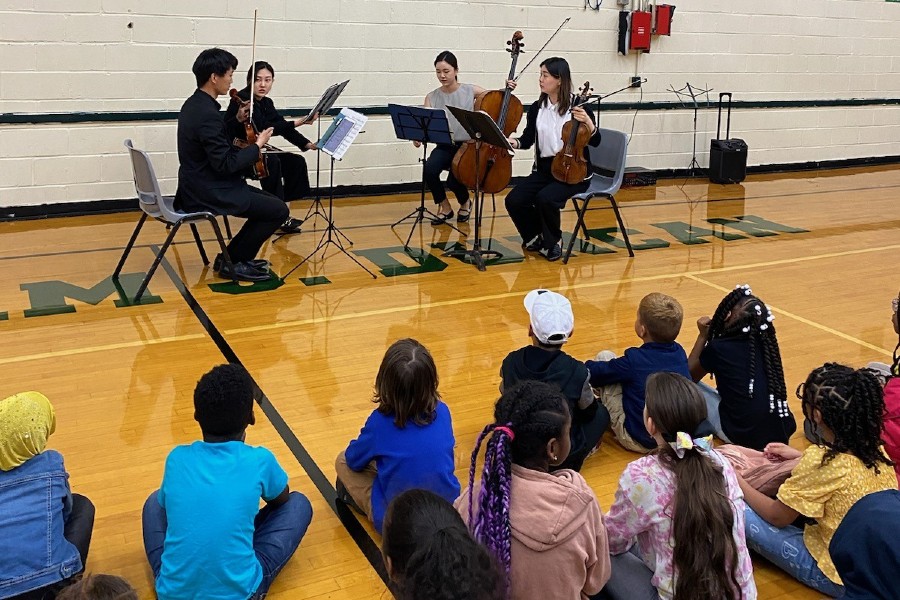 PAL's After-School Programs in Harlem provide young people in Kindergarten through 8th grade with free high-quality after-school experiences.
All are based on a wide range of activities and academics including STEAM and literacy learning, visual and performing arts, and physical education. 
PAL focuses on social-emotional well-being and responds to community needs by fostering exceptional community partnerships including with the NYPD. Young people participate in music, dance, poetry, and theater arts to develop and showcase their talents, in addition to taking part in sports while learning about healthy lifestyles and nutrition. Children also benefit from targeted homework help.
"As we embark on our 110th year as an organization, PAL is excited to foster joy, creativity and youth-led projects in our After-School programs," said Meredith Gray, PAL Director of Program Development and Partnership.
After-school programs and academic enrichment build confidence in PAL children with project-based learning through STEAM initiatives, including coding, sustainable beehives, hydroponics, dance workshops, chess, tutoring, internships and career development.
PAL's After-School Programs have open registration from September to June. For more information and to sign up your child in Harlem, please contact the center in your area:
HARLEM
Harlem Center (serving Harlem)
Programming for Kindergarten-8th grade
Contact: 212-665-8699 x201
Polo Grounds Cornerstone (serving North Harlem)
Programming for Kindergarten-8th grade, Teens and Adults
Contact: 646-707-0145
MANHATTAN ADDITIONAL PAL SITES
PAL Armory Center (serving Washington Heights)
Programming for 6th-8th grade
Contact: 212-927-0306
William J. Duncan Center (serving Hell's Kitchen and Midtown West)
Programming for Kindergarten-5th grade
Contact: 212-265-7933
Founded in 1914, New York City's Police Athletic League is a nonprofit organization that provides recreational, educational, cultural and social activities to 15,000 children and teens annually. For more information, please visit www.palnyc.org.
Photo Credit: Courtesy of Police Athletic League
---