---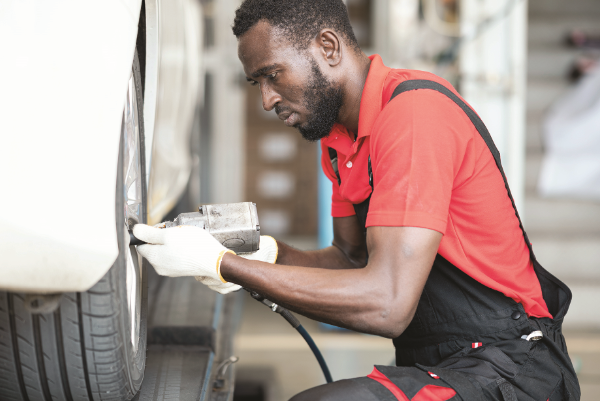 It was nearly two years ago, at the start of the COVID-19 pandemic, that offices across America closed and employees began working from home.
It set off a number of wide-ranging changes in the economy.
Rents plummeted as people moved out of apartments in the cities and purchased homes in the suburbs, sending home prices skyrocketing.
Because people could work from anywhere, real estate markets in secondary cities like Boise and Des Moines boomed.
Now that COVID-19 is finally in retreat in the U.S. and many restrictions have been lifted, many businesses are trying to coax employees back to the office. But it's not that easy.
The "Great Resignation," which began last year with millions of Americans quitting their jobs, has shown no sign of letting up. Nearly 4.3 million people quit their jobs in January, according to a Labor Department report issued earlier this week.
Bill Catlette, a  director at the National Foundation for Transplants, says we won't know how the current "Great Resignation" trend plays out until it collides with a recessionary economy. Right now, he says employees have a lot of leverage.
"Most companies have already made concessions in the form of pay, benefits, work schedule, and location flexibility," Catlette told ConsumerAffairs. "The ones who don't will pay a price, one of which involves being forced into the shallow end of the talent pool."
Many employees want to continue working remotely
Employees cite a number of reasons for wanting to continue working from home. Near the top of the list is avoiding the daily commute.
But there are many employees like Keren Gifford, an information technology worker in Pittsburgh, who hopes to continue working remotely for social reasons.
"There's not much point in returning to the office if we're just going back to the old boys' club," Gifford told the New York Times. "What a relief not to have to go in day after day, week after week, and fail at making friends and having fun."
Piotr Majchrzak, co-founder and co-CEO of Boldare, says remote work was more successful than many business leaders dared hope.
But he says there are downsides as well, which is why CEOs are encouraging a return to the office.
"Switching to a dispersed model can often put team working under stress: communication suffers, people aren't sure what their colleagues are working on, and previous levels of information-sharing aren't enough in a remote business environment," Majchrzak told ConsumerAffairs. "The result is declining efficiency."
No going back to 2019
Ira Wolfe, president of Success Performance Solutions, also weighed in on the issue. He notes that most of us long for a return to the normal of 2019, but so far it seems elusive and serves as a warning for CEOs.
"Even as pandemic restrictions wane, an inflation crisis, fallout from the Ukraine crisis, economic volatility, and perpetual uncertainty will be the normal environment," Wolfe said. "Leaders need to adapt their approach to work and how things get done to the environment which will be fluid. For those organizations with a vision to get 'back to normal,' it will likely turn out badly."
Michael Alexis, CEO at teambuilding.com, believes a hybrid combination of office and remote work could become the new norm, at least in the short term.
Smart companies, he says, will use it to attract and keep top-shelf talent.
"The volume of remote (work) is still very high, and I believe that top-performing employees who value this flexibility will move towards companies that provide a remote option," he told us. "In order to stay competitive, other organizations will need to follow suit."
---