---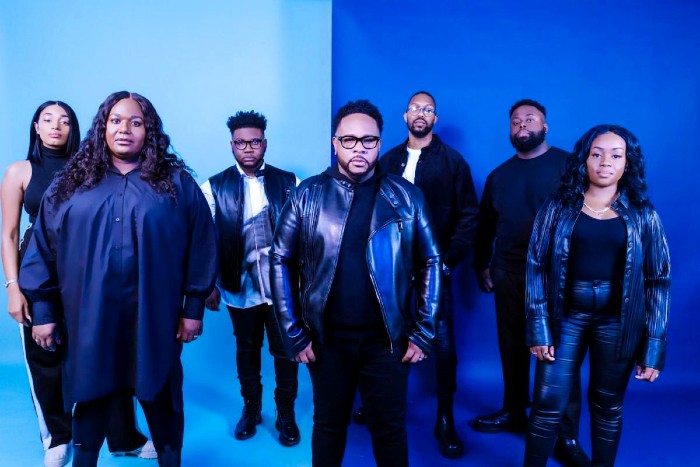 Refreshing, bold, and innovative; "The Flow," ReFresh Worship's debut album takes listeners on a journey that inspires a deeper connection with God.
Recorded live in New York, "The Flow" features a breakout single, "Cry Out" – a passionate declaration featuring GRAMMY award-winning artist Naomi Raine.
ReFresh Worship started as a dedicated worship team that prioritized organic harmonies and spontaneous choruses.
Inspired by visionary Pastor G. Morris Coleman, this collective of singers, writers, and producers has cultivated a sound that can only be described as necessary.
"The Flow" also features standout tracks, "Seek Your Face", "Forevermore" "Lay It Down," and "Forevermore".
"The Flow" is available now wherever music is sold and streamed digitally, is a beautiful reminder that we find refreshing in the presence of God.
TRIBL Records
TRIBL Records is the new premiere leading home for Christian and Gospel music celebrating multiple Billboard Music Award, American Music Award, Stellar Award, and Dove Award wins.
Founded in 2020 by Tony Brown, Jonathan Jay, Norman Gyamfi, Stephanie Valcarcel, and Mary Sirois, the ground-breaking recording company is home to GRAMMY® nominated Maverick City Music, GRAMMY® nominated JJ Hairston, TRIBL (artist collective) and, Refresh Worship, Naomi Raine, and Maryanne "MJ" George.
Boasting over 1M subscribers on YouTube and across its various social channels the company delivers thought-provoking, innovative, and trailblazing content – notably the best in the inspirational genre.
Cry Out (feat. Naomi Raine), TRIBL, ReFRESH WorshipZ:
TRIBL's roster spans multiple genres including Christian & Gospel, Latin, R&B, and Pop.
Follow TRIBL:
Instagram: https://www.instagram.com/triblrecords/
Facebook: https://www.facebook.com/triblrecords
Twitter: https://twitter.com/triblmusic
Official Website: https://www.tribl.com/
---