---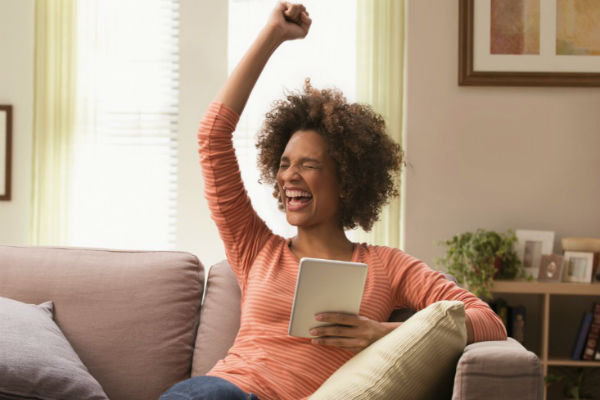 The COVID-19 global pandemic has forever changed online shopping behaviors, accelerating the shift towards a more digital world.
As more cities all around the world are going under lockdowns or enforcing strict social distancing rules, restaurants, movie theaters, and bars are shutting down while customers are trying to avoid public places.
Consumers have dramatically shifted their shopping to online and, because of this, brands are adapting and being more flexible to the needs of their customers in this new reality, making it easy to expect that, very soon, online shopping will become the new norm.
Why switch to online shopping
Online shopping is not something new. In the last few years, the internet has witnessed tremendous growth, changing the way people buy and sell. And because social media is becoming a strong platform for shopping, the popularity of online shopping shows no sign of slowing.
Some of the beauties of shopping online are that first, it is so convenient because you can do it anywhere and at any time you want. Imagine having the opportunity of shopping at midnight in your pajamas. Second, there is so much more variety of products online, a larger selection of colors and sizes at your disposal and some online shops accept orders for items that are out-of-stock and ship them when they are available again. Third, with online reviews and recommendations of products, you can research firsthand experiences before purchasing any product.
Want to know the best online shopping websites?
Because shopping online for products offers a ton of benefits, such as efficiency, better pricing and even free-shipping, here is a list of some of the best websites for online shopping:
Amazon.com
Amazon.com or Amazon is the world's largest online retailer and one of the biggest online shopping sites in the U.S. On Amazon, it is possible to buy almost anything you like, from groceries to beauty products, clothes, furniture, video games to sports products.
Amazon sells millions of items from its own warehouses and from sellers all over the world. It also has independent websites in many markets around the world, providing specific products for each country.
To create an account on Amazon, you can go to its website Amazon.com or download the app in the App Store for iOS or the Google Play Store for Android devices.
eBay.com
eBay is an American multinational online auction and shopping website. This website is one of the most popular ways to buy and sell goods and services on the internet and it has grown into the world's largest online auction site. Now businesses and individuals can sell or buy new or second-hand products. In fact, some products on eBay cannot be found elsewhere while shopping online.
eBay began as a place for collectors to meet and trade collectibles and today, it is the go-to place for collectors, with millions of items available for every kind of collector in countries around the world.
When creating an account, you can go to its website eBay.com or download the app in the App Store for iOS or the Google Play Store for Android.
IKEA
IKEA is one of the biggest furniture companies in the world founded in Sweden. It has over 400 stores worldwide, selling affordable and ready-to-assemble furniture, food items, electronics, home appliances, lighting solutions and lots of other attractive stuff.
The store became an international retailer when the first store in Norway opened in 1963, expanding the company and opening stores in many countries, including the United States in 1985. Currently, IKEA operates a very elaborate online shopping website in the U.S.
You can create an IKEA account by downloading the app in the App Store for iOS or the Google Play Store for Android devices, or even going directly to its website IKEA.com.
Create an account in a safe way
Online shopping is the best way to stay safe nowadays. When creating an account on any of these websites, there is an alternative option to sign up with a phone number instead of an email address.
Because protecting your personal information is very important, a way to bypass account verification is using Non-VoIP numbers. These virtual numbers are real mobile phone numbers that are not attached to any geographical location and will help you bypass phone verification, making the process that much easier and safer.
With VerifyWithSMS, you can get the best Non-VoIP service. These virtual numbers are not only affordable but also very easy to access. This SMS verification service is operated by the Epsilon Technology LTD company and it will allow you to bypass any account, such as Amazon, Facebook, eBay, or even Tinder phone verification, while making sure its users are protecting their personal credentials.
Without a doubt this service is simple, fast and reliable. Stay safe by shopping from the comfort of your own home while you feel in control of your personal data using USA phone numbers.
---