---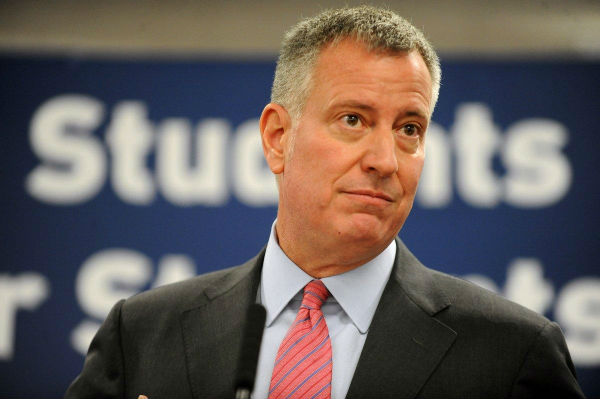 NYC311, New York City's primary source of government information and non-emergency services, set another record for the most annual contacts with 35,982,514 customer requests for services or information in 2016 – surpassing the previous record in 2015 by 5 percent.
Increasingly, customer interactions are happening on digital channels – either through the website, mobile app, or social media – demonstrating 311's adaptability and strong efforts to be available to New Yorkers in the digital spaces they use to communicate and find information. Digital interactions made up 46 percent of total 2016 contacts. Mobile app usage is growing quickly from year to year – in 2016, over 136,000 people downloaded the 311 app to their smartphones, a 44 percent increase in the total number of app users. Over a million of the 2016 customer contacts came through the mobile app, and over 15 million were from the 311 Online website.
"Whether they're tweeting at 311 or using their smartphones to file complaints, New Yorkers are increasingly using digital means to contact the city or find information. And 311 has risen to the occasion, providing excellent service by phone, app, and the web as more and more New Yorkers are reaching out," said Mayor Bill de Blasio.
"More and more customers are visiting us online or using the mobile app to get quick and easy information about City programs or file service requests. Our phones lines are always open, but we're excited about the new ways New Yorkers can contact us digitally, and we'll keep working to meet customers where they are and hold fast to our core mission – equitable service delivery for all New Yorkers," said NYC311 Executive Director Joseph Morrisroe.
A customer contact is defined as any interaction with 311 that results in the customer receiving information or submitting a request – including a phone call, mobile app submission, social media interaction, or website visit. 311 contact growth was largely driven by customers' increased digital engagement with the City. Digital contacts made up 46 percent of all 311 interactions in 2016 – a significant increase from 38 percent in 2015 and 26 percent in 2014. Digital interactions have increased as customers are increasingly using the City's digital platforms to access government information, programs and file service requests. 311 social media has also grown in popularity as a way to keep in touch with City government through Twitter, Facebook and Instagram. NYC311 social media followers spiked 46 percent in 2016, with 316K total followers on the four managed accounts (NYC311 & NYCASP Twitter, Facebook and Instagram).
The City logged 2,827,672 service requests, and the top five categories were noise, apartment issues, illegal parking and blocked driveways. While the total service requests filed increased by 4.9 percent since 2015, apartment issues and noise complaints declined 7 percent and 4 percent respectively. The top inquiries to the call center and 311 Online were related to parking tickets. Customers called to get parking ticket information status and used the website to pay their tickets online. Additional top inquires for the call center ranged from finding a towed vehicle, getting property tax assistance, learning what bulk items can be thrown out and making an appointment for an IDNYC municipal ID card. Highly requested topics for 311 Online focused on City programs such as affordable housing, working for the City and the SNAP program.
NYC311 aims to provide the public with quick, easy access to all New York City government services and information. New Yorkers can connect with 311 online, by text, phone, or social media. The agency works continuously to make government services more accessible to non-English speakers, with 311 Online available in more than 50 languages.
New Yorkers can connect with 311 by:
Visiting 311 Online.
Texting 311-692.
Calling 311 or (212) NEW-YORK, (212) 639-9675, from outside New York City.
Contact 311 using a Video Relay Service (VRS) at (212) NEW-YORK, (212) 639-9675.
Contacting 311 using TTY or Text Telephone at (212) 504-4115.
Following 311 on Twitter, Facebook, and Instagram.
Downloading 311's iPhone or Android app
"Since I personally use the NYC 311 app I know how convenient and effective it is," said Council Member Ben Kallos. "Whether you are reporting noise, parking issues or getting help for homeless individuals, New Yorkers should continue to report all non-emergencies to 311 to get New York City running even more efficiently."
---