---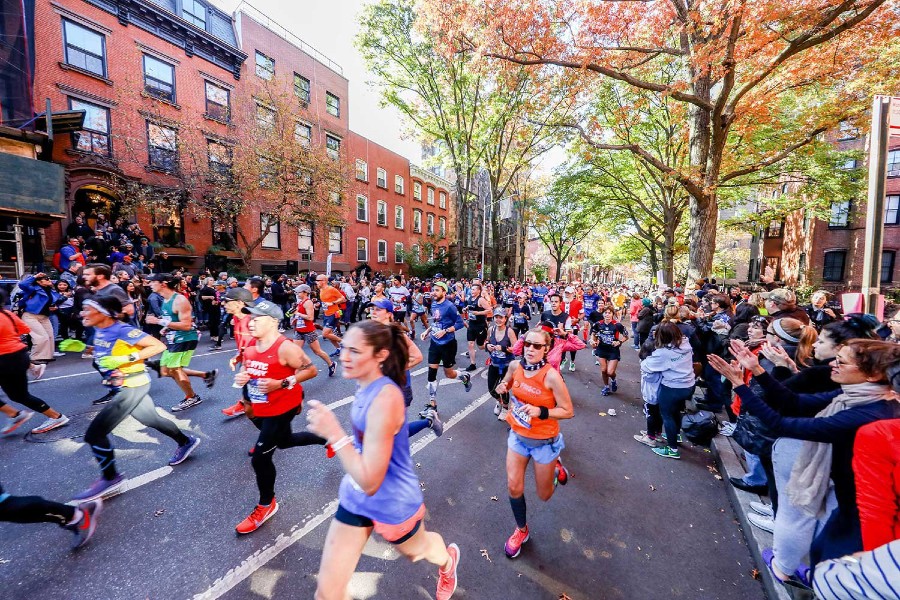 Easily navigate the 2023 NYC Marathon with the complete list of Harlem street closures.
Runners and spectators will be in full force on Sunday, November 5th, 2023. The marathon begins at 8:00 AM. Please note that many road closures happen prior to the start of the race.
Sweep buses will follow the racecourse at a 6.5-hour marathon pace (around 15 minutes per mile) after the final wave starts. They serve to transport anyone who wants to drop out to the post-finish area.
Once the buses have passed and city authorities consider it safe, the streets and bridges will reopen to vehicles.
Road Closures for 2023
The upper level of the Verrazzano-Narrows Bridge, which connects Staten Island and Brooklyn, will close at 11:00 PM Saturday; the lower level will close at 7:00 AM Sunday. Both levels will reopen at 4:00 PM on Sunday.
Several roads along the route are scheduled to be closed on Sunday from 6:30 to 8:30 AM. These roads will gradually reopen as most runners progress through, with the initial reopening commencing at 1:15 PM. in the early miles and continuing until 6:45 PM. along Central Park South.
142nd Street between Lenox Avenue/Malcolm X Boulevard and 5th Avenue
5th Avenue between 142nd Street and 124th Street
Madison Avenue (FDR Service Road) between East 135th Street and East 142nd Street
East 138th Street between Madison Avenue and 5th Avenue
West 124th Street between 5th Avenue and Mount Morris Park West
Mount Morris Park West between West 124th Street and West 120th Street
West 120th Street between Mount Morris Park West and 5th Avenue
5th Avenue between 120th Street and 90th Street
Where will traffic be worst during the marathon?
Traffic is typically worst near the start on Staten Island and the finish in Central Park.
Traveling between Staten Island and Brooklyn will be tough, and Manhattan's East Side is expected to be a mess.
Traffic is expected to be less interrupted on the West Side says the Central Park.com.
---