---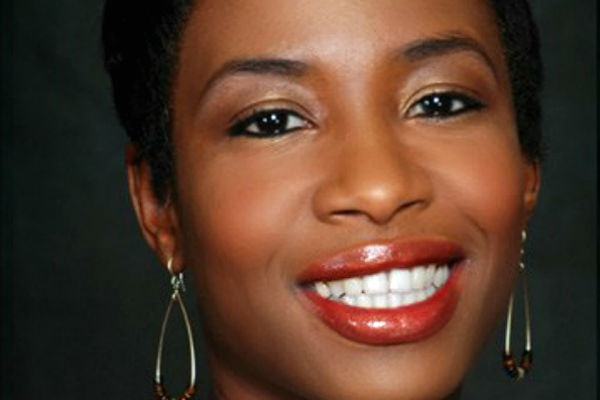 We love Dina Simon, she was in the 46th Annual African American Day Parade in Harlem, the Harlem School of the Arts and even better as the First Deputy Commissioner of the NYC Department of Correction, she will be honored as one of The Network Journal's "25 Influential Black Women in Business Awards" at a gala reception at the Marriott Marquis Hotel in NYC on March 23, 2017.
Commissioner Simon will be among the honorees profiled in the Spring 2017 issue of The Network Journal, an award-winning business magazine for African-American professionals, and will be honored at the "19th Annual 25 Influential Black Women in Business Awards" Luncheon at the Marriott. The event attracts business executives and decision makers from various industries from Harlem to Hollis, Queens.
"We are pleased and honored by this recognition of the accomplishments of our First Deputy Commissioner, who has contributed so much to our reforms," stated DOC Commissioner Joseph Ponte.
"I am grateful for this honor, and in the spirit of Women's History Month I accept this award with a hat tip to the hard work and talents of the many wonderful women at DOC," said Commissioner Simon.
Commissioner Simon is on the front lines of transforming the Correction Department, which is undergoing comprehensive reform after years of neglect. She also stands out as an inspiring story. A native of Haiti who immigrated to America as a child, she is one of New York City's leading African-American executives and is quickly rising in the upper echelons of New York City government. She is the first woman to occupy her position.
A nationally recognized human-resources expert, Commissioner Simon is helping transform the Correction Department by:
changing the organizational culture to emphasize safety,
improving civilian and uniform leadership diversity,
fielding a DOC Recruitment Unit,
pursuing unprecedented community outreach,
re-branding DOC as not just a job but a meaningful career, promoting broader awareness of the rewarding career opportunities at the department, and
highlighting the potential for professional growth at DOC.
Commissioner Simon's career highlights:
promoted to First Deputy Commissioner on January 5, 2016.
named Deputy Commissioner of DOC Human Resources in October 2014.
Director of Human Resources for the Office of the New York City Comptroller from 2007 to 2014.
Ms. Simon holds a Master of Public Administration from Long Island University, C.W. Post and a Bachelor of Science from State University of New York College at Brockport. She also earned her Professional in Human Resources certification from the Society of Human Resource Management and garnered professional certifications from Cornell University School of Industrial and Labor Relations and Harvard's John F. Kennedy School of Government. 
She lives in New York City with her husband and daughter.
Related Articles
---