---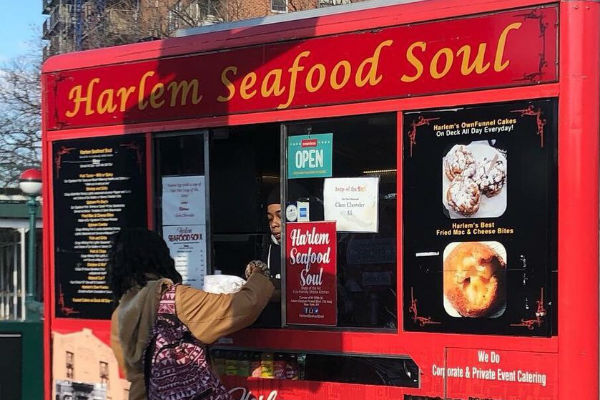 Food trucks have increased in popularity over the last decade. From 2008 to 2014, the industry saw revenue increase at an annual rate of 12.4 percent. With more food trucks continuing to open, it's making it even more competitive to be profitable. Using the right strategies will help you make your business earn as much as possible. Here are nine strategies you can follow to increase your revenue.
1. Offer something different.
Do research in your city to see what food truck cuisines have been the most popular in your area. Let's say you find out that most food trucks near you are serving sandwiches. If that's the case, then you should avoid serving them. Offering something different can potentially get more attention from customers and make you more money. One food truck business that was operating in Oregon realized that there weren't many competitors offering traditional Southern food.
Once they started serving Southern food, the business got so successful that they expanded into opening a brewery. Review most of the food truck menus in your city, determine what's missing in these menus, and consider serving that on your menu. Along with offering something different, try adding seasonal meals in your mix of food options to spice up your menu throughout the year. People enjoy certain types of foods more in the summer and other types of foods in the winter. Appealing to those desires can be helpful in attracting more customers.
2. Offer mobile ordering.
Every industry is continually modernizing, and the food industry is no different. More businesses are choosing to go mobile to give customers easier access to their services. You can help customers find your food truck through mobile apps that can show where your food truck is currently located. Some businesses go a step further and create their own food truck app. It's also important to make sure that your website is optimized for mobile use. Additionally, you can stand out from other food trucks by offering mobile ordering options and mobile payments. A survey found that about 69 percent of consumers had ordered food online with their mobile devices.
3. Collaborate with local businesses.
Another way you can get more extra money for your business is by collaborating with other local businesses. Approach different businesses in your community and drop off menus. Offer them lunchtime specials as well. It not only helps to spread the word about your food truck, but it also helps to embed your business into the lunchtime culture of various offices and take advantage of the profitable trend of office catering.
4. Cater to parties and weddings.
Food trucks can be successful in increasing their revenue by taking on more catering gigs. Offer your services for weddings, parties, and corporate events as a fun alternative to old-fashioned catering. Food truck weddings have been a growing trend, as they can be a less expensive dining alternative. Consumers are able to cut food costs per person from $70 to $25-50. You'll have to research the local laws and your market before entering the food truck catering scene. Determine what types of events you'll be targeting and the type of dishes you'll be serving.
5. Go to local festivals.
One of the advantages you have with a food truck business is you can take it anywhere. Consider attending local festivals and fairs. It can maximize your visibility and potentially get you more customers. Be sure to plan before you go to the festival. Find out what fees you may have to pay to sell at the event. You need to be sure that paying to sell at a festival will be worth the return on investment. You can research the experiences of other food truck businesses that worked at festivals to know how you can best maximize your festival experience.
6. Increase social media presence.
Social media marketing is a strategy that can benefit any industry. The same can be the case when it comes to your food truck business. One way you could increase interaction with your customers is to run a Food of the Week poll. Ask friends and loyal customers to decide what they'd like to see served at your food truck for the week. Make use of hashtags and ask your followers for suggestions. You can even name a food item after one of your followers. These tactics can be fun for your customers and make them want to order your food more.
7. Do delivery.
Delivery is another effective tactic you can utilize to grow your food truck revenue. Research has found that 61 percent of millennials indicated that delivery options and the presence of takeout influenced their foodservice choices. Seventy-four percent said that if delivery from a table service restaurant was offered, they would order. You can take advantage of this money-making possibility of offering delivery services by either partnering with third-party delivery sites or hiring an employee to be responsible for your in-house delivery.
8. Have weekend sales.
During holiday weekends, it's not uncommon to see special giveaways and sales. You can do this with your food truck business by offering discounted or free meals during holiday weekends, such as the fourth of July or Thanksgiving. Be aware that you should always be offering discounted or free meals, as it will decrease your revenue. When done periodically, it can lead to a boost in new customers and more of your meals being sold.
9. Raise your prices.
Raising your prices may be one of the last things any business owner wants to do. Nonetheless, you need to remember that running a business involves making money. Your business has to continue making money on a yearly basis to support yourself and support your food truck continuing to operate. Look at your inventory, crunch the numbers, look at your competitors' prices, and see where you can increase your prices. It's possible you may lose some customers, but you may keep enough to where the price raise may increase your revenue.
Raising the revenue of a food truck business can be a challenge at times. There can be a lot of competition around your area, and you may have problems making your business stand out. Following these tips can help you potentially raise your revenue and keep your business profitable for a long time. If you want to learn more about food trucks, you can find more information at Craftsmen ind.
---