---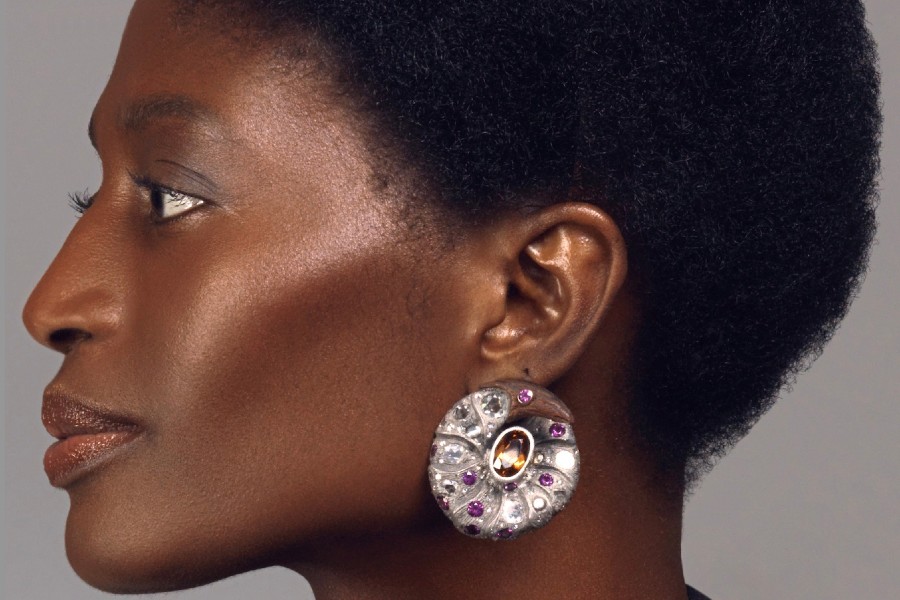 Terry Castro, or "Castro," a name remembered in the jewelry industry for its connection to luxury and heritage, will be honored in Forged by Fire.
The Forged by Fire show is held at New York's Carpenters Workshop Gallery, opening today and on view through December 23rd.
The exhibition comes immediately following the brand relaunch of Castro NYC, in which the artist's son continues the family legacy, awe, and inspiration their father drew from.
"Sir King's … in the studio with their father in Harlem…"
Surrounded by the world of jewelry since childhood, Sir King Castro has taken on the mantle of creative direction and design at the firm. Terry Castro's path pushed boundaries in a manner that was directly imparted to his kin, who was close by through each step of the journey. Sir King's childhood was spent between New York and Ohio, in the studio with their father in Harlem or at the Toledo School for the Arts, developing creatively. In 2020 they made a relocation to Istanbul which allowed Sir King and Castro to work alongside each other for some time.
Between his move to Istanbul in 2016 and his recent passing last year, Castro transcended into a fully-fledged artistic powerhouse, inspired not only from traditional metallurgy, gemology, and design, but from the ancient world and the craftsmen that inhabited the old capitals of empires. During this time, Castro passed the torch to Sir King as his apprentice, while producing some of the most masterful pieces in the Castro NYC collection.
Select Castro NYC pieces will be presented exclusively at the prestigious Carpenters Workshop Gallery exhibit in New York, which curates the work avant-garde luxury artists, including Michèle Lamy, David Adjaye, Yinka Shonibare, and more. It has locations in London, Paris, and Los Angeles, with the New York gallery perched above Fifth Avenue—a haven for the ideas that co-founders Julien Lombrail and Loïc Le Gaillard have been cultivating for life, selecting only the best works from artists they believe are the icons of their time.
Castro's travels across the world and Europe inspired many of his works. Spending time in Paris, France, he came to love the decadent pastries served by patisseries in the fashion capital. His favorite French delicacy was the famous croissant, whose crisp layers of buttery flaky crust lent him the inspiration for a jaw-dropping set of earrings, currently on display, which present aluminum alongside royal purple amethyst, antique white diamonds, and hand-carved Mexican ebony. Aluminum is the primary material as an eclectic choice, not only for the usual use in household products, but also because of its extreme brittle nature during the forming process. This caused it to be attempted twice before successful completion, due to the fickle nature of the material, adding to the impressiveness of Castro's feats of jewelry making.
The Zeeporah earrings, also at the gallery, are an enchanting offering, appearing as two deities. They make a statement, featuring white gold, white diamonds, emeralds, rubies, and sapphires, serving as a testament to jewelry functioning as a conduit to transcendental realms, embodying both ancient protective elements and contemporary elegance. These elements arise from a history of traditional African practices, with the Zeeporah reflecting the dynamic spirit of zebras, which manifests through the ears of a zebra sitting on a bird's skull. They demonstrate Castro's ethos, presenting a dynamic interplay of antiquity and novelty, serving as an ode to cultural diversity and progressive evolution.
A signature playful Castro NYC piece at Carpenters Workshop Gallery saunters forward with the silhouette of a full emerald sprite; the Money Brooch creatively blends transparent mined Muzo Emeralds with bronze. Both a brooch and a pendant, it ingeniously conceives an elf-like character made of luxurious material, employing hanging emerald beads to shape limbs, and bronze accents to impart a warm and earthy tone, bringing the jewel to life. Every detail was attended to by Castro, with the resulting piece demonstrating the true wealth of creative identity that went into crafting the charm.
Sir King says, "It means a lot to me that there is so much love for Castro out there, and we're excited to share the story and work of my father with the public, especially partnering with an artistic institution like Carpenters Workshop Gallery, who have brought the exhibition to life."
"Forged by Fire features works by 16 contemporary jewelry artists exhibiting collections exclusive to Carpenters Workshop Gallery. This diverse ensemble of contemporary jewelry reflects the rich tapestry of global cultures and individual stories in raw, poetic, and boundary-pushing designs, including Castro NYC, HUNROD Gold, by Michèle Lamy and Loree Rodkin, Paris Kain's Dominion series and Cindy Sherman x LIZWORKS' limited edition Cameo series. This exhibition is particularly special, as it marks the first of its kind for Castro NYC since the passing of the late Terry Castro. We are very honored to commemorate his memory through this show," says Tamara Platiša, Head of Jewellery.
Drawing inspiration from a diverse array of global cultures and personal experiences, Castro's designs evoke a sense of wonder, leaving an indelible mark. Castro NYC is an embodiment of emotions, a testament to the power of craftsmanship, and a celebration of life's cherished moments. The brand's commitment to excellence and passion for pushing the boundaries of design attracts a devoted clientele, and its legacy will continue to be celebrated thanks to Sir King as the torchbearer. Their devotion and precise care to cultivate the Castro NYC brand is transforming it into a new and exciting era.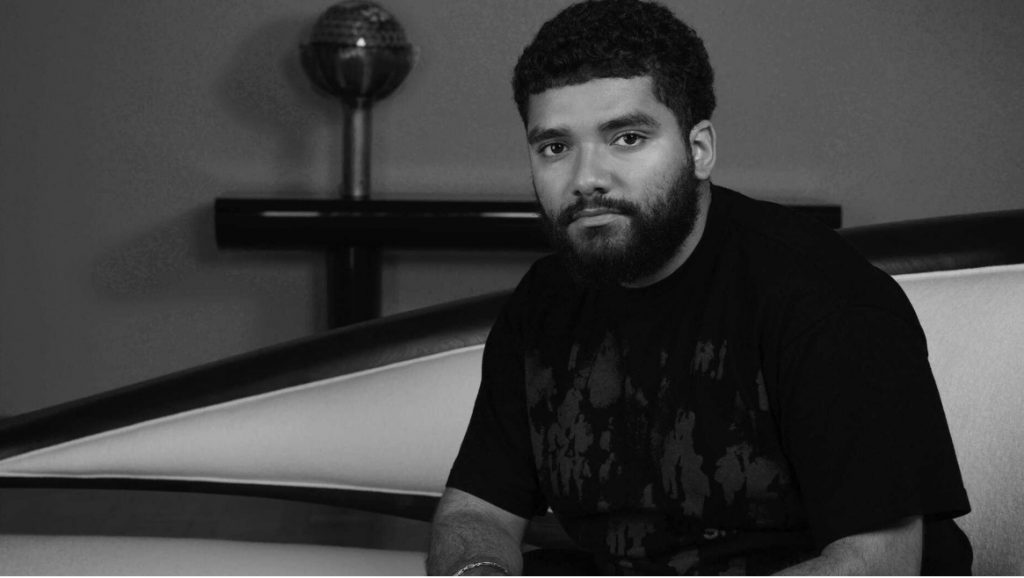 To learn more about Castro NYC, visit https://www.castronyc.com/ email press@castronyc.com or call 419-617-4046. To purchase Castro NYC at the Carpenters Workshop Gallery, visit https://carpentersworkshopgallery.com/, email newyork@carpentersworkshopgallery.com or call 212-829-0610. Forged by Fire will be on view at Carpenters Workshop Gallery, 693 Fifth Avenue, New York, NY, 10022, Monday through Saturday, from 10:00AM-6:00PM, now through December 23, 2023. For inquiries about this press release, contact Pietra Communications at info@pietrapr.com or call 212-913-9761.
Castro NYC
Castro NYC was founded in 2006, under the visionary artistry of the late jewelry designer, Terry Castro. Redefining wearable art and sculpture, the brand pushes the boundaries of design and materials, with an unwavering commitment to luxury, mystery, and purpose. Under the creative direction of his son, Sir King Castro, it continues to evoke wonder and drawing cross-cultural inspiration as soulful, wearable art.
Carpenters Workshop Jewellery
Carpenters Workshop Jewellery is one of Carpenters Workshop Gallery's latest ventures. CWJ represents internationally celebrated artists and designers who push the boundaries and blur the lines between art, fashion and design, form and function through timeless, sensorial, avant-garde objects conceived firstly as a work of art, using the medium of jewelry. For more information, please visit carpentersworkshopgallery.com/jewellery/
Photo credit: 1) Carpenters Workshop Jewellery. 2) Source.
---