---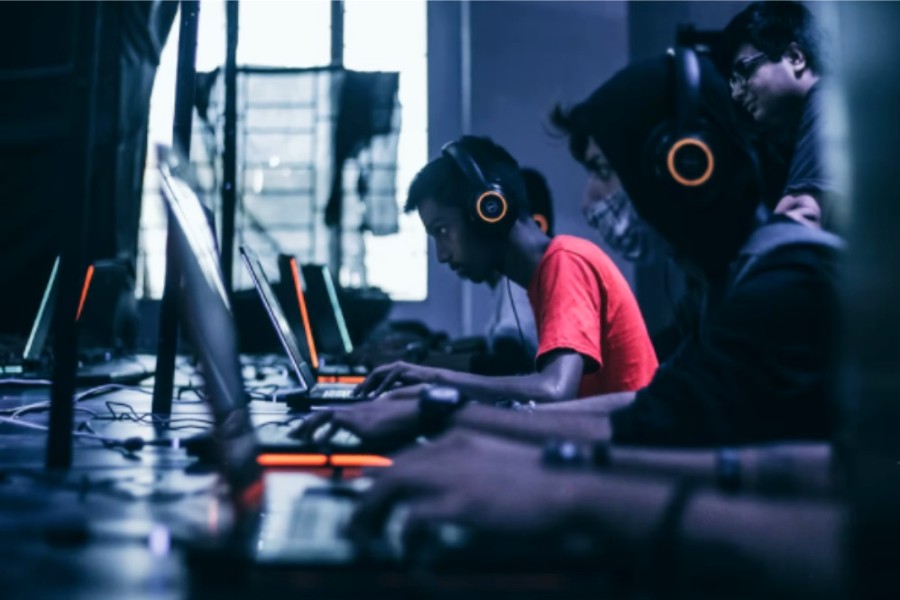 New York City is the place to be if any upcoming developer has a burning passion for games.
With its bustling tech scene, NYC is a thriving hub for some of the best development game companies in the United States. Currently, the state is at the top of its game in the digital game development industry—pun intended.
Some of the Best Game Development Companies Are in NYC
Did you know that New York has some of the best game development companies? Internationally recognized names like Velan Studios, Avalanche Studios, and Take Two Interactive initially started in NY, producing and publishing some iconic game franchises, including Grand Theft Auto, Just Cause, and the NBA 2k series. The studios also led a trend in online marketplaces for their games in the form of digital assets like GTA modded accounts and World of Warcraft gold.
Virtual reality games are also making strides in the industry. With studios like InkStories, who have snatched film festival awards from the Tribeca and Sundance Film Festivals, it's safe to say that New York is more than just the City of Dreams. It's where people can make dreams into reality. It also helps that NYC hosts some of the industry's key events, including the Games for Change Festival, Retro Game Con, and Play NYC.
NYC Nurtures the Inexperienced
New York is recognized as a national industry leader, as it's home to six of the country's top 50 video game development and design undergraduate and 2 graduate programs. It's also invested millions of dollars ($20m, to be specific) in Digital Game Development at Rensselaer Polytechnic Institute, New York University, and Rochester Institute of Technology. These centers have led to the development of more than 110 games and generated more than 120 jobs for the public.
On May 16, 2022, NYC Mayor Eric Adams took steps to transform the city into a global digital game industry hub. The City University of New York created and funded a Bachelor's Degree Program in Digital Game Design at the City College of New York. The creation of the gaming design degree drove inclusive growth, providing students with an affordable and public option for careers in the rapidly growing industry for those who want to take advantage.
Joined by Maria Torres-Springer, the Deputy Mayor for Economic and Workforce Development, members of New York's digital games community, and MOME, Mayor Adams also introduced the Game Development Industry Council, which was created to advise the city's programs and policies in the games development sector. This slew of programs has further accelerated the city's burgeoning games sector.
The administration affirmed its commitment to NYC's digital games industry since then. The sector plays a significant role in the city's economy, supporting 7,600 jobs, $2 billion in economic output, and $762 in wages.
On Track for Success
New York's game development industry is growing, thanks to the support given through incentives and investments made in its infrastructure. In 2023, the state launched the Digital Game Development Program, which provides $25 million in tax credits to digital game development-related projects done in NYC.
Six New York-based schools were also ranked in The Princeton's Reviews for the top undergraduate game design in 2022, which is a positive sign that the youth are interested in delving into the the program. Fast forward to now, 29 universities and colleges offer degrees and games development programming classes.
Underserved Communities Get Opportunities As Well
Even underserved communities get a chance to learn about game design as well. In June 2022, the Harlem Gallery of Science received a $2 million city investment fund to finance a City College degree in design in the city. This is the first public option for a bachelor's degree in game design in Harlem.
According to Dr. Veeshan Narinesingh—Deputy Director of the Harlem Gallery of Science—the program helped bridge a gap between underserved communities around New York and the gaming industry. Video games are a billion-dollar powerhouse in their own right, but one problem is that people from smaller communities don't have access to well-paying professions related to them. With the government's support, minorities can now spread their wings into fields that would otherwise be inaccessible.
---