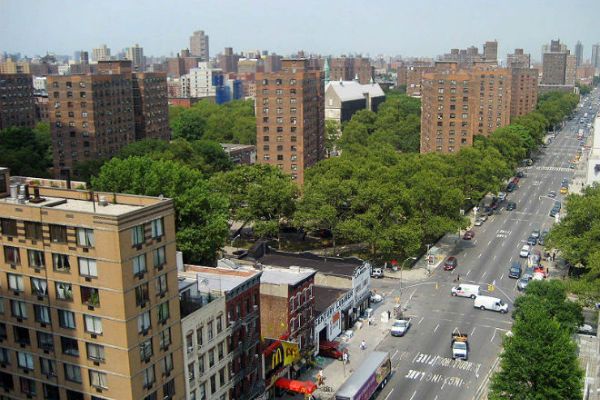 The NYC Department of Small Business Services (SBS) today announced the launch of Neighborhood Design Lab, a new City program offering free visual design services to community-based organizations (CBOs). The program is open to CBOs that undertake neighborhood development work along commercial corridors. Additionally, SBS has opened applications for two leadership development programs tailored to emerging neighborhood leaders. Together, these initiatives are part of SBS' work to strengthen neighborhoods across the five boroughs.
Visual design is a critical programming component for successful CBOs, yet many organizations do not have in-house design expertise. Neighborhood Design Lab will provide strategic design assistance services, teach organizations how to develop internal design skills, and execute neighborhood-wide branding projects. This program will specifically target organizations serving low-to-moderate income neighborhoods. Interested organizations may apply for Neighborhood Design Lab, and four CBOs will be selected to participate.
"Neighborhood Design Lab will provide support and expertise to help local organizations strengthen commercial corridors in their neighborhoods," said Gregg Bishop, Commissioner of the NYC Department of Small Business Services. "With a focus on low-to-moderate income neighborhoods, the City is helping community-based organizations fulfill their mission in high-need areas."
The four winning organizations will brainstorm, plan, and execute a creative design event or campaign. Each project will connect to its long-term vision for a commercial corridor. Interested community-based organizations can access the application on our website: http://www1.nyc.gov/site/sbs/neighborhoods/design-assistance.page. Applications will be open until October 29th, 2017.
In addition to this new neighborhood development initiative, SBS also announced the opening of applications for two additional capacity building programs to support community-based organizations. Applications are now open for CBOs to participate in the Neighborhood 360° Fellows program and for New Yorkers to participate in the Coro Neighborhood Leadership program.
More information on the fellows program can be found here: nyc.gov/360fellows
More information on the neighborhood leadership program can be found here: nyc.gov/neighborhoodleadership
For more information on all SBS services, go to nyc.gov/sbs or call 311.
Related Articles
---