---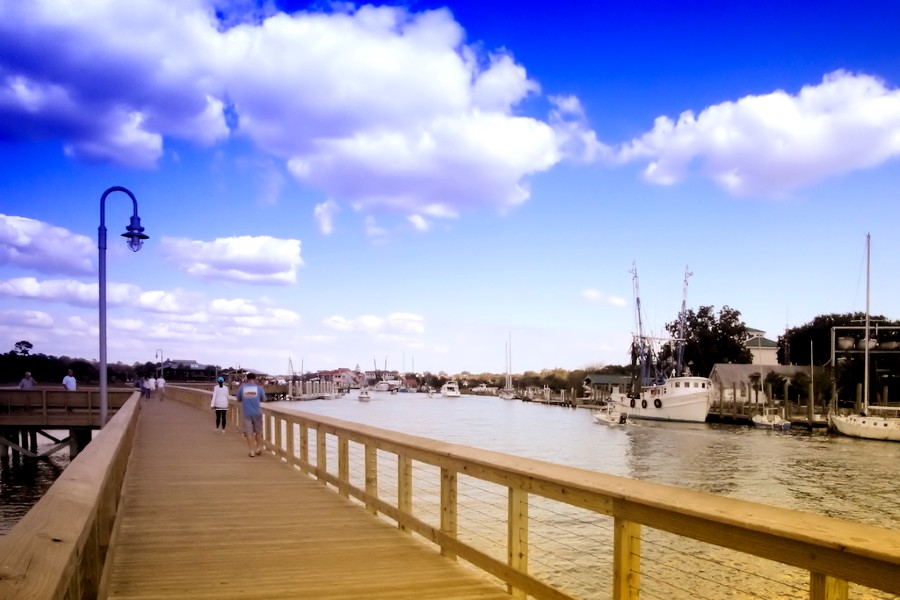 Nestled amid picturesque landscapes and surrounded by a warm and inviting community, Mount Pleasant is a gem of a place that captivates both residents and visitors alike.
Located in various regions across the world, the name "Mount Pleasant" has become synonymous with tranquil beauty, abundant greenery, and a sense of belonging. In this article, we will explore some of the notable Mount Pleasants and delve into what makes them so special.
1. Mount Pleasant, South Carolina, USA:
One of the most renowned Mount Pleasants is the town of Mount Pleasant, South Carolina, situated just across the Cooper River from the vibrant city of Charleston. Known for its historic charm, stunning waterfront views, and vibrant community, Mount Pleasant exudes a welcoming ambiance that attracts both tourists and new residents year-round.
The town's history dates back to the early 18th century, making it one of the oldest settlements in the region. Visitors can explore historical landmarks like Boone Hall Plantation, which stands as a testament to the area's rich past and antebellum history. The Old Village, an enchanting neighborhood with oak-lined streets and historic homes, offers a nostalgic glimpse into the town's heritage.
Beyond its history, Mount Pleasant boasts an array of natural wonders. The iconic Arthur Ravenel Jr. Bridge spans across the Cooper River, connecting Mount Pleasant to Charleston and offering breathtaking views of the skyline and waterfront. Patriots Point Naval & Maritime Museum provides visitors with a chance to explore naval history aboard the USS Yorktown, a decommissioned aircraft carrier.
The town's commitment to preserving green spaces is evident in its numerous parks, such as Palmetto Islands County Park, a haven for nature enthusiasts and outdoor adventurers. Sullivan's Island and Isle of Palms, both within a short drive, offer stunning beaches where visitors can relax and enjoy the coastal beauty.
2. Mount Pleasant, Michigan, USA:
Moving to a different continent, we find another delightful Mount Pleasant, this time located in Michigan, USA. Situated in the central part of the state, Mount Pleasant is a vibrant college town that serves as the home of Central Michigan University. This community has a unique blend of youthful energy and small-town charm.
Central Michigan University (CMU) contributes significantly to the town's lively atmosphere. The university campus buzzes with activities, events, and sports, fostering a sense of community spirit among students and residents alike. Throughout the year, the town hosts various cultural festivals, concerts, and fairs, which bring together people from diverse backgrounds.
In addition to its academic and cultural offerings, Mount Pleasant is surrounded by beautiful nature. The Chippewa River winds its way through the town, offering opportunities for kayaking, fishing, and leisurely walks along the riverbanks. The area's parks, such as Island Park and Nelson Park, provide scenic spots for picnicking, hiking, and enjoying the outdoors.
3. Mount Pleasant, Western Australia:
On the other side of the globe, we find Mount Pleasant, a suburb situated on the banks of the Swan River in Perth, Western Australia. This Mount Pleasant enjoys a reputation as a prestigious and upscale residential area with a strong sense of community.
The suburb's proximity to the Swan River means that residents can savor stunning waterfront views and take advantage of recreational activities like boating, fishing, and riverside picnics. The nearby Deep Water Point Reserve offers a lovely spot for family outings and features walking paths, playgrounds, and barbecue facilities.
For those seeking retail therapy and dining experiences, the Garden City Shopping Centre is just a stone's throw away, catering to diverse tastes and preferences. The area also boasts excellent schools, making it a sought-after location for families.
The Beauty of a Name:
While these are just three examples of notable Mount Pleasants, it is evident that each one has a unique charm and appeal. Whether it's the historic charm and natural beauty of Mount Pleasant, South Carolina, the youthful energy and educational opportunities of Mount Pleasant, Michigan, or the upscale residential and riverside allure of Mount Pleasant, Western Australia, the name seems to be a magnet for beauty and community.
The phenomenon of multiple locations sharing the same name often arises from historical connections or the desire to evoke a certain sentiment or feeling. In the case of Mount Pleasant, the name is undoubtedly apt, as it conjures images of serenity, harmony, and natural splendor.
In conclusion, Mount Pleasant, in its various manifestations across the globe, is more than just a name; it represents an embodiment of the desire for a tranquil and welcoming community surrounded by the beauty of nature. Each Mount Pleasant has its own unique character, history, and features that make it an exceptional place to visit, reside, or even daydream about. So, whether you're exploring the history of the American South, pursuing higher education in the Midwest, or enjoying the riverside lifestyle Down Under, the charm of Mount Pleasant will undoubtedly leave a lasting impression on your heart and soul.
This content is part of the HWM Partnership.
---