---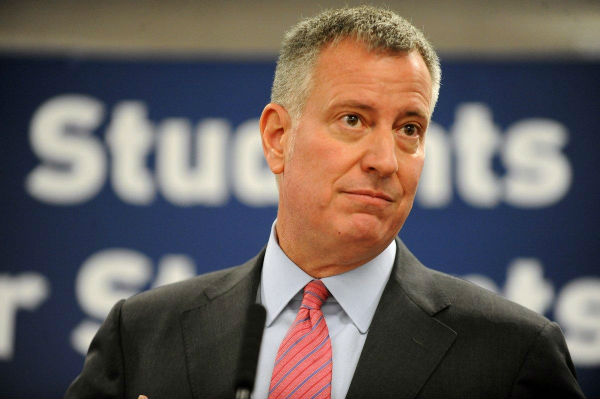 Mayor Bill de Blasio today announced the appointment of Joslyn Carter as Administrator of the Department of Homeless Services (DHS), which is now part of the Department of Social Services. Utilizing her years of experience in the public and non-profit sectors, including senior-level experience at DHS, Joslyn Carter will be a key leader in implementing the Mayor's plan for transforming the provision of shelter to  a borough-based approach. She will report to Department of Social Services Commissioner Steven Banks.
Cops Can't Keep Harlem Homeless Man In CustodyA homeless man escaped after being arrested by Department of Homeless Services officers — and was th…Apr 7 2017harlemworldmag.com
"The Department of Homeless Services is on the frontlines working every day with families and individuals who have lost their homes and the stability that provides," said Mayor Bill de Blasio. "Earlier this year, we announced a new borough-based approach to the shelter system designed to help homeless New Yorkers stay close to their support networks in order to get back on their feet and move out of shelter. Joslyn Carter has dedicated her life's work to helping homeless New Yorkers, and I am confident that her leadership will further strengthen the agency."
"Beginning during the 90-day review of homeless services last year and continuing over the past year as we have been implementing the reforms to the City's approach to homelessness, I have worked directly with Joslyn Carter and seen her make a real difference in people's lives. I know first-hand the management skills that she will bring to this important new role to help transform how we provide shelter and services to homeless New Yorkers," said Department of Social Services Commissioner Steven Banks.
"Having dedicated the majority of my working life to the Department of Homeless Services, I'm honored and excited to have the opportunity to help lead the implementation of the Mayor's new borough-based approach at DHS, said Joslyn Carter. "I'm confident that working with my partners on DHS' strong leadership team and with support from the Department of Social Services, we will improve quality of life for New Yorkers experiencing the challenge of homelessness, including improving how we provide shelter and how we help them transition into permanent housing."
ACS And The Health Department Announce A New Campaign From Harlem To HollisThe New York City Administration for Children's Services (ACS) and the Health Department announced a…May 25 2017harlemworldmag.com
As part of the 90-day review of homeless services, the Mayor determined that to both prevent homelessness and more effectively coordinate services for families and individuals experiencing homelessness, the Human Resources Administration and the Department of Homeless Services should both report to a single Commissioner of the Department of Social Services, with an Administrator appointed to directly manage each agency. Grace Bonilla was previously selected to fill the Administrator position at HRA. Joslyn Carter will now fill that position at DHS.
Learn more about how DHS is turning the tide on homelessness, neighborhood by neighborhood, at nyc.gov/tide. 
---