---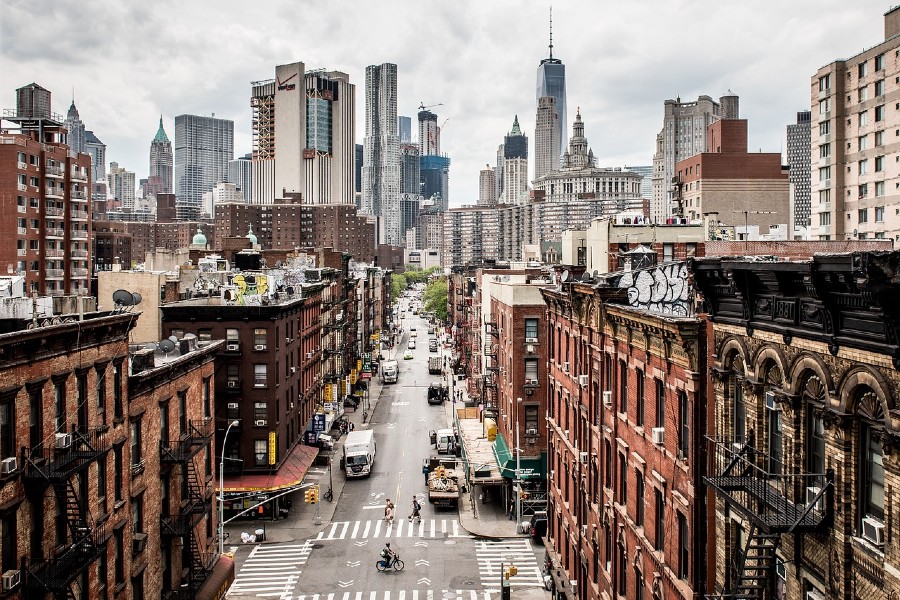 New York City Mayor Eric Adams and New York City Corporation Counsel Sylvia O. Hinds-Radix were today joined by six other municipalities across the country.
The came together in filing an amicus brief that urges the U.S. Supreme Court to protect access to mifepristone — a medication that millions of women have used for medication abortions and miscarriage management. The brief supports the Biden-Harris administration in asking the court to review an opinion by the U.S. Court of Appeals for the Fifth Circuit in the case Alliance for Hippocratic Medicine v. U.S. Food and Drug Administration (FDA), which restricted access to mifepristone. The amicus brief underscores how the Fifth Circuit's decision could have a direct impact on New York City's health care system and ability to provide essential reproductive health services, including medication abortions.
Earlier this month, Mayor Adams launched telehealth medication abortion access through Virtual ExpressCare — making New York City's public health system the first in the nation to do so. Patients in New York City seeking abortion care can now schedule a Virtual ExpressCare appointment to speak with a New York state-licensed health care professional by video or phone, on-demand, for an assessment and counseling. If clinically appropriate and prescribed, patients will be able to receive a medication abortion kit at their New York City address within a few days.
"Over and over again, the courts have issued opinions endangering the ability for New Yorkers and all Americans to access reproductive health care," said Mayor Adams. "This attempt to further restrict access to abortion care has nothing to do with safety and everything to do with controlling women's lives, their choices, and their freedoms. New York City is proud to lead this coalition in defense of a woman's right to choose."
"We stand resolute in our advocacy for the preservation of women's access to essential reproductive health care services," said Corporation Counsel Hinds-Radix. "As we acknowledge the significance of this case, and we support the federal government's application for review by the U.S. Supreme Court, New York City reaffirms its steadfast commitment to upholding women's reproductive rights in all aspects."
"New York City will always stand up for and protect access to reproductive health care, including medication abortion," said Deputy Mayor for Health and Human Services Anne Williams-Isom. "We know that this method is safe, effective, and it should remain part of the suite of reproductive care to be discussed with one's provider. Ultimately, health care is a human right and that includes reproductive health care."
"As the largest municipal hospital system in the country we are here for New Yorkers when they need us, and that includes access to safe and legal abortion," said Mitchell Katz, MD, president and CEO, NYC Health + Hospitals. "With our recent expansion of Virtual ExpressCare to include abortion care, we can offer immediate assessments and counseling to those who may need our services in a space they are most safe and comfortable. New Yorkers deserve comprehensive reproductive health care, and any attempt to restrict access to health care harms everyone."
"Abortion care is health care and fundamental to public health," said New York City Department of Health and Mental Hygiene Commissioner Dr. Ashwin Vasan. "Restrictions on abortion medications have nothing to do with science and medicine and are completely driven by politics. These medications have long been proven to be safe and effective. As a leader in providing abortion access, New York City will continue to fight for the right to comprehensive reproductive health care for those in our city and beyond."
The coalition's amicus brief strongly supports the federal government's position by emphasizing the severe potential harm to public health and health care systems that would come from suspending the FDA's longstanding regulation of mifepristone. The brief highlights the dire consequences, increased costs, and potential disruptions to the health care delivery systems that may result.
Additionally, if restrictions on medication abortion are upheld, demands on public hospitals will increase. Public hospitals, in turn, would then have to divert resources to meet the increased demand for emergency care and for procedural abortions from their existing patients and from new patients who otherwise would have sought care from providers who cannot pivot to providing procedural abortions.
Since last year's Supreme Court's decision in Dobbs v. Jackson Women's Health Organization — in which the nation's highest court ruled to effectively overturn Roe v. Wade after almost 50 years of precedent — the Adams administration has taken multiple actions to protect women's access to reproductive health care, including launching the Abortion Access Hub to confidentially refer callers to abortion care, rolling out no-cost medication abortion at the city's sexual health clinics, and signing legislation strengthening abortion protections for New Yorkers.
New York City, NYC Health + Hospitals, and Santa Clara County, California co-drafted the amicus brief. They are joined by Los Angeles County, San Francisco County, and the City of San Francisco, California; Cook County, Illinois; and King County, Washington.
"The Fifth Circuit's decision rolls back the clock on reproductive freedom," said Santa Clara County Counsel Tony LoPresti. "The County of Santa Clara has a long-standing commitment to protecting and furthering reproductive health and freedom, and we will continue to stand up for it in court."
---