---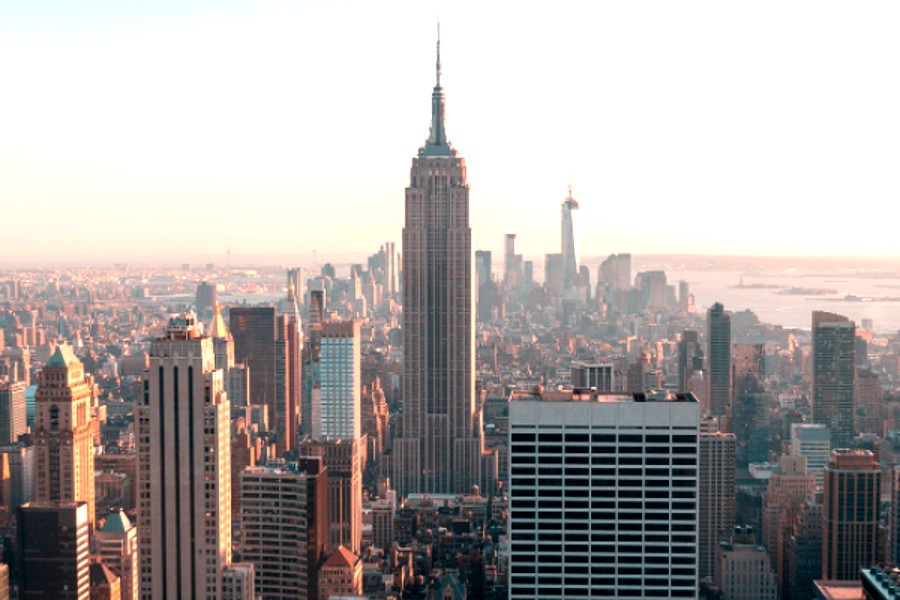 New York City Mayor Eric Adams today hosted a summit to create a citywide strategic prevention plan to combat retail theft from Harlem to Hollis, Queens.
The summit included the New York City Police Department (NYPD), the Office of the Attorney General, all five of the city's District Attorney's Offices, and mental health and social service providers, as well as leaders of the retail industry, representatives from chambers of commerce, various Business Improvement Districts (BID), organized labor, advocacy organizations, and statewide and national retail associations — all coming together to discuss policy ideas and creative solutions to tackle the increase in retail theft, which will be released in a report next year.
"New York City businesses are the lifeblood of our economic recovery, and we are not going to stand by and let criminals undermine our economy and the livelihood of New Yorkers," said Mayor Adams. "Our retail stores have my commitment that we will continue to work towards real, long-lasting solutions on the issue of retail theft. The vast participation at today's summit sends a clear and unified message that will not allow anyone to simply walk away with impunity when they take something without paying for it."
Topics discussed during today's summit included leveraging technology to combat retail theft, physical security measures to deter theft, surveillance best practices, diversion programs, and enhancing existing partnerships with law enforcement. 
Public safety and building back New York City's economy to pre-pandemic levels are top priorities for the Adams administration. By convening experienced leaders with a range of perspectives on the issue of retail theft, Mayor Adams aimed to identify actionable solutions that are practical for all stakeholders and that serve to enhance public safety while preserving justice.
"The message to our retailers and retail workers is that the city is listening and we hear your concerns, but, more importantly, we are coming up with solutions together," said Deputy Mayor for Public Safety Philip Banks III. "This summit brought a vast array of perspectives to the table with an end goal of creating a comprehensive, actionable plan that addresses this issue while ensuring public safety, justice, and economic prosperity."
"Retail theft harms small businesses and New Yorkers who rely on stores in their communities to carry essential goods," said Attorney General Letitia James. "This past May, my office was proud to work with Mayor Adams, the NYPD, and our other partners to break up a massive retail theft ring. We will continue our efforts and coordination with New York City officials to combat retail theft and protect New York consumers and small businesses. I thank Mayor Adams for continuing to make public safety a priority."
"Retail stores in the Bronx are being devastated by theft, which brings the threat of violence to store employees and leads to businesses closing and the loss of jobs," said Bronx County District Attorney Darcel Clark. "This summit was a concrete start to collaboration among all the stakeholders to solve this problem, which affects the community in multiple ways." 
"Today's discussion between various stakeholders — retail stores, union leaders, Business Improvement District leaders, the NYPD, City Hall, treatment providers, prosecutors, and legislators — was collaborative and productive," said Manhattan County District Attorney Alvin Bragg. "I thank Mayor Adams for convening this important summit and we look forward to working together to address retail theft in a holistic way." 
"Retail crime is not only illegal, but it creates a lasting economic impact through increased prices for consumers and fewer jobs for our local workforce," said Queens County District Attorney Melinda Katz. "I look forward to expanding upon our ongoing efforts with meaningful solutions alongside our agency and law enforcement partners to address this growing problem." 
"The time has come to turn the small business infrastructure into a vehicle for positive change," said Zaid Nagi, vice president, and co-founder, Yemeni American Merchants Association. "We are ground zero for this issue and many others. Nothing stands between us and empowering our merchants not only to report those who have turned stealing into a lucrative business but, most notably, to offer assistance that will jump-start the recovery to cure debilitating mental problems and drug use and address food scarcity." 
"Today's retail theft summit hosted by Mayor Eric Adams created a collaborative, solutions-based approach to one of the most pressing issues confronting the small business community," said Lisa Sorin, president, Bronx Chamber of Commerce. "The summit will yield policy solutions and legislative actions to address business-related losses and crime in New York City, while presenting long-term solutions to support our communities and neighborhoods. The Bronx Chamber of Commerce is grateful to Mayor Adams, our district attorneys, and community and business stakeholders for being active participants in resolving barriers to small business success. We are confident that this plan will assist in mitigating a myriad of business challenges."
"The mayor's summit today was constructive and informative in bringing to light the situation that retail is facing with theft and burglary," said Nelson Eusebio, government liaison, National Supermarkets Association. "I want to thank the city for taking the initiative to address this issue. This is the first step in many more to come to resolve this issue in a manner that allows the city to flourish, the stores to stay in business, and our citizens to shop freely without fear in our local stores."
In addition to the New York City Mayor's Office, the following entities had representatives present at today's summit: 
New York City Law Department
New York City Mayor's Office of Criminal Justice
New York City Police Department
New York City Department of Small Business Services
Office of the New York Attorney General
Bronx County District Attorney's Office
Kings County District Attorney's Office
New York County District Attorney's Office
Queens County District Attorney's Office
Richmond County District Attorney's Office
New York City Council
Bodega & Small Business Association of New York
Bronx Chamber of Commerce
Brooklyn Chamber of Commerce
Brooklyn Hispanic Chamber of Commerce
Caribbean American Chamber of Commerce & Industry
CASES
Center for Court Innovation
Chinatown Partnership
Fifth Avenue Association
Flatbush-Nostrand Junction BID
Flushing BID
Fordham Road BID
Fortune Society
Gap Inc.
Hudson Yards-Hell's Kitchen Alliance
Korean American Business Council
Latino Supermarket Association
Macy's
Madison Avenue BID
Manhattan Chamber of Commerce
New York City Criminal Justice Agency
Pitkin Avenue BID
Queens Chamber of Commerce
Retail Council of New York State
Retail Wholesale & Department Store Union
Starbucks
Target
United Food and Commercial Workers Local 1500
Walgreens
Washington Heights BID
Yemeni American Merchants Association
Check out more content from the 125th Street BID in Harlem, NY.
---