---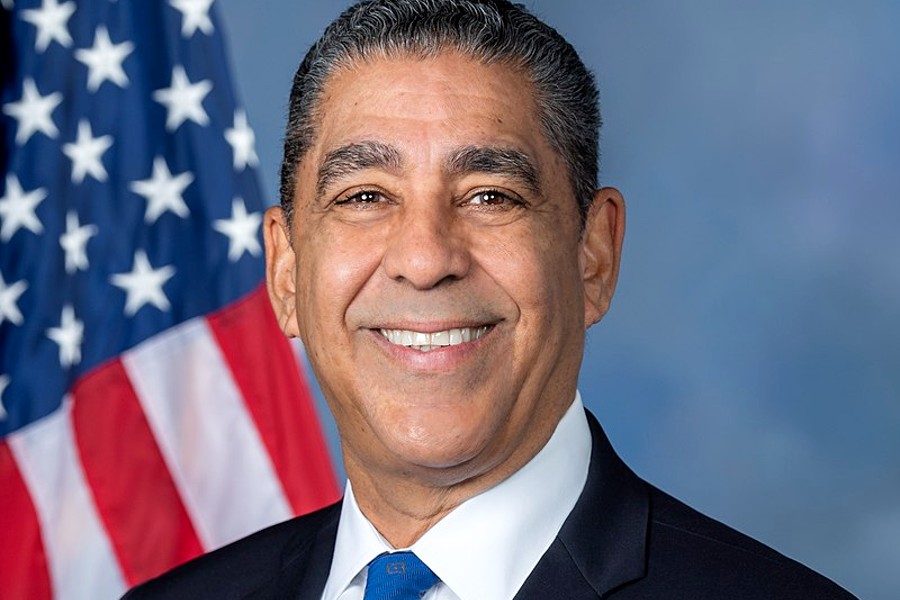 New York City Mayor Eric Adams today announced that the city has won nearly $4.2 million through three lawsuits against one of New York City's most notoriously bad landlords, Daniel Ohebshalom, a/k/a Daniel Shalom, and his affiliates.
 In a settlement agreement reached this week in one lawsuit, the Mayor's Office of Special Enforcement (OSE) secured more than $1.1 million in payments of penalties and outstanding fines regarding tenant harassment and illegal short-term rentals in three buildings in Midtown Manhattan and Hell's Kitchen.
That agreement comes after the New York City Department of Housing Preservation and Development (HPD) obtained over $3 million in civil penalties in judgments and findings of civil and criminal contempt over the last three months related to two lawsuits involving Washington Heights buildings also owned and managed by the same entities. The court found, in that case, that the landlords had ignored court orders, failed to address unsafe living conditions, and allowed hundreds of housing code violations to go uncorrected. With persistent problems and thousands of housing code violations across Ohebshalom's portfolio in Manhattan and Queens, HPD's Anti-Harassment Unit, and tenant attorneys including Manhattan Legal Services, continue to pursue legal action against the owner, property managers, and management companies — with a trial in November expected to determine remedies for the court's contempt findings.
"Our administration has a clear message to those who harass tenants: You are breaking the law, and we will hold you accountable," said Mayor Adams. "We can and will go after landlords who neglect dilapidated housing conditions and deprive New Yorkers of much-needed homes by permitting illegal short-term rentals to proliferate. And we will continue to deliver safe, high-quality, and affordable homes for New Yorkers however possible."
"No one should fear for their safety and well-being due to conditions inside their own home," said Deputy Mayor for Housing, Economic Development, and Workforce Maria Torres-Springer. "When building owners fail to remediate serious conditions, tenants are left in substandard spaces. New York City is committed to supporting tenants by enforcing the housing code and holding building owners responsible for conditions in their properties."
"There are zero excuses for building owners repeatedly ignoring court orders and agreements to address conditions in their buildings," said HPD Commissioner Adolfo Carrión Jr. "We assist owners who cannot afford necessary improvements, but refusing to do the work as tenants are struggling is unacceptable. We will continue to hold the owners and management companies accountable until conditions drastically improve."
"Stable and secure housing is a key foundation for public safety," said Mayor's Office of Criminal Justice Director Deanna Logan. "We are grateful for Mayor Adams' leadership in supporting our ability to protect New Yorkers from entities that undermine that pillar of New Yorker's safety through their use of neglectful and predatory practices. OSE will continue to uphold the law and prioritize safe housing for all."
"These owners and their management company turned a blind eye to illegal short term-rentals as one of many conditions impairing the rights of rent-stabilized tenants," said OSE Executive Director Christian Klossner. "The Short-Term Rental Registration Law prohibits registrations in rent-regulated units and is a powerful tool to help prevent the kind of harassment OSE uncovered in this case."
On August 13, 2019, following numerous complaints of illegal hotel activities, OSE sued to shut down unlawful operation and harassment at 452 West 36th Street, 410 West 46th Street, and 412 West 46th Street in Manhattan — leading to at least 15 inspections and approximately 100 administrative violations. As outlined in the lawsuit, the landlords permitted multiple apartments across the three buildings to be converted into illegal short-term rentals, generating over $300,000 in revenue and leading to the abandonment of lawful permanent rent-stabilized tenants due to deficient conditions in the buildings, including extensive fire damage; large cracks in exterior walls; broken or defective common area floors; unsafe wiring; inadequate lighting at entranceways; and people breaking in, trespassing, sleeping, urinating, and using narcotics in the buildings. The lawsuit reached a total settlement value of $1,115,000, representing $990,000 in penalties to resolve the city's claims and $125,000 in payments on outstanding fines.
In the HPD lawsuits, the court found the landlords in criminal and civil contempt of multiple court orders, consent orders, and interim agreements to improve conditions at 705 and 709 West 170th Street in Manhattan; and ultimately held that the city was entitled to $3,057,620 in civil penalties. Both buildings are also in HPD's Alternative Enforcement Program to pursue enhanced enforcement and emergency repairs to address longstanding issues. Tenants of the two buildings — which currently show more than 650 open housing code violations on HPD Online — have complained for years of unsafe conditions and mismanagement. Most recently, tenants at the two buildings have been without heat and hot water, with HPD issuing violations at both buildings this week. Ohebshalom and the managing agent of the building have appeared repeatedly on lists of the worst landlords in New York City.
These judgments mark the latest development in litigation the city has brought against Ohebshalom and his affiliates. Over the last year, HPD has brought more than 10 motions for contempt and civil penalties for failing to comply with court orders to correct housing code violations at seven buildings, commencing new litigation, and entering $750,000 in judgments for failing to pay civil penalties agreed to in settlements at other properties.
Litigation for 705 and 709 West 170th Street continues with a trial in November. HPD's Anti-Harassment Unit is also at trial with Ohebshalom with respect to 104 West 83rd Street and has at least six other trials or hearings involving Ohebshalom commencing in the coming months. New York City continues to pursue the most stringent enforcement remedies against owners, like Ohebshalom, who repeatedly fail to make repairs and fail to comply with court-ordered agreements.
"We have had to deal with poor conditions and harassment at the building for more than a decade. These poor conditions continue to be bad including, but not limited to, an infestation of roaches and no hot water for the past seven days," said Psiquis Gonzalez, a tenant at 709 W 170 Street. "Despite repeatedly notifying the property manager, Robin Ignico, of this issue and receiving multiple assurances from her that someone would stop by to fix the boiler, the issue has still not been resolved." Ms. Gonzales added "I have not received any response to the numerous calls and texts I have made to the building's alleged Superintendent, Bryan Valverde, regarding the lack of hot water in our building. This issue has resulted in a number of elderly tenants in my building having to heat up heavy pots of water simply to take a shower, which increases the risk of them slipping and/or falling and suffering a serious injury. We need these conditions to be improved immediately."
"The Superintendent told me that the heat was off so they could clean the boiler," said Venecia Pichardo, a tenant of 705 West 170th Street. "We haven't had heat for a week and every surface in the building is covered in black soot coming from the chimney on the roof." 
"New Yorkers deserve safe housing free from tenant harassment—and I applaud the Adams administration for holding yet another unscrupulous landlord accountable for their failure to address persistent problems across several buildings in the city," said U.S. Representative Jerry Nadler. 
"…any bad actors who violate the law will be held accountable."
"Affordable housing is critical to the livelihood and well-being on our communities and the families who live in them," said U.S. Representative Adriano Espaillat. "No family should ever have to face abuse, neglect, or harassment at the hands of their landlord, and I commend New York City Mayor Eric Adams and the Office of Special Enforcement (OSE) on this latest effort to hold one of the city's most notorious landlords and associates accountable. Today's announcement sends a clear signal that tenant harassment and bad rental practices will not be tolerated, and any bad actors who violate the law will be held accountable."
"Illegal hotel and short-term rental landlords are looking to make a quick buck off of unsafe apartments, jeopardizing the health and safety of long-term tenants, and worsening New York's housing crisis," said New York City Comptroller Brad Lander. "I applaud the bravery of tenant leaders to bring attention to this notorious bad actor and fight for better conditions, and I commend the efforts of HPD and the Office of Special Enforcement for their actions to protect residents and New York's housing stock. Our City should work to bring more buildings out of speculation and into the hands of responsible actors." 
"No landlord is above the law, so it's imperative that Daniel Ohebshalom and his affiliates face consequences for their reprehensible actions against tenants," said Manhattan Borough President Mark Levine. "Their negligence, harassment, and rampant disregard of the law has contributed to Manhattan's affordable housing crisis, something we will not take lightly. I'm grateful to OSE and HPD for pursuing justice for New Yorkers." 
"Bad landlords like Daniel Ohebshalom must be held accountable for their actions, and I'm thrilled that today there is the beginning of justice for my constituents," said New York State Senator Brad Hoylman-Sigal. "For years, I have heard and seen horror stories of the conditions in these buildings. Finally, the Mayor's Office of Special Enforcement and Housing Preservation & Development have taken decisive action to crack down on this flagrant tenant harassment and disregard of the law. I thank Mayor Adams and his administration for standing up for tenants with these settlements. Next, the courts must appoint an administrator to take over these buildings and improve living conditions for these long-suffering tenants." 
"Let this multi-million dollar settlement be evidence that housing is a right in this city, and that there's a price to pay for denying our residents a safe and adequate place in which to live," said New York State Assemblymember Manny De Los Santos.  
"Daniel Shalom is a notoriously vile, cruel landlord who has been harassing and neglecting tenants throughout New York City for years," said New York State Assemblymember Tony Simone. "Justice is being served today by penalizing his criminal actions. While these settlements are an important and hard-won step forward in bringing Shalom and his associates to justice, tenants at 410-412 West 46th Street and other addresses continue to suffer under his negligent behavior. I am firmly committed to protecting the residents who have endured horrendous treatment at his hands. I applaud Mayor Adams, HPD, and OSE for their exceptional work in winning these settlements." 
"Daniel Ohebshalom, Richard Lagana and Robin Ignico callously and maliciously subject their tenants to substandard conditions that defy the basic principles of human decency, and I hope this is just the beginning of accountability for their actions," said New York City Councilmember Erik Bottcher. "Our community has been witness to the unjust and appalling treatment inflicted upon our neighbors. While no dollar amount will ever make up for the pain these landlords are causing, I hope this will send a message to property owners everywhere that if you mistreat your tenants, or operate illegal hotel rooms, you will be held accountable. We must continue working tirelessly to ensure that no tenants should ever have to face such horrors within their own homes, and that landlords who commit such acts are held accountable for their abhorrent behavior. I want to thank Mayor Adams, the NYC Office of Special Enforcement, and the NYC Department of Housing Preservation and Development for pursuing this legal action."
"New Yorkers deserve dignified housing…"
"My constituents have gone without building maintenance, have taken sanitation responsibilities into their own hands, and have faced harassment among other poor practices. With a housing crisis that has only been exacerbated in the last few years and rents increasing, the unethical practices of unscrupulous landlords like Ohebshalom have put our city's tenants in unsafe living conditions with little recourse," said New York City Councilmember Carmen De La Rosa. "This is a business of people. New Yorkers deserve dignified housing, and we will continue to use the tools at our disposal to enforce regulations on those who are not in the business for the right reasons." 
"For more than a decade, the tenants of 705 and 709 W 170th Street have faced regular and repeat harassment at the hands of the landlord's agents and they hope that the court's intervention will finally bring some accountability against a landlord who has aggressively sought to push them out of their longstanding homes," said Rebecca Whedon, an attorney at Manhattan Legal Services' Tenant Rights Coalition. "We applaud HPD for holding these landlords accountable and will continue to fight for the tenants of 705 and 709 West 170th Street to once and for all fix the abysmal conditions underlying hundreds of open HPD violations and put an end to tenant harassment."
"HCC applauds the work of OSE in bringing significant enforcement action against Keystone Management, Highpoint Associates, and Daniel Ohebshalom," said Charlie Dulik, Director of Organizing at Housing Conservation Coordinators (HCC). "For too long these tenants have suffered because of Ohebshalom's illegal actions — their fight will continue, but this settlement is an important step for holding the city's worst landlords accountable."
---