---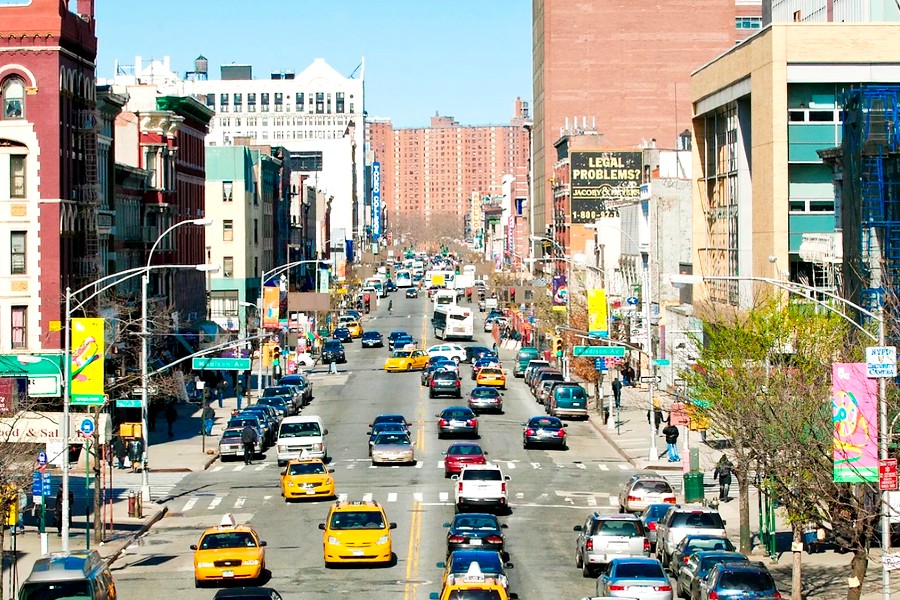 WE ACT for Environmental Justice and its partners – NYSERDA, Pratt Center, Association for Neighborhood and Housing Development, Kinetic Communities Consulting, USL Technology Inc, and Green City Force – have officially launched the Manhattan Clean Energy Hub.
This virtual resource, available at ManhattanCleanEnergy.org, is part of the New York State Energy Research and Development Authority's (NYSERDA) Regional Clean Energy Hubs, which are designed to assist in and support New York State's transition from an economy powered by fossil fuels to an inclusive economy that is run on clean, green, renewable energy – and create thousands of good, green jobs in the process. Our Clean Energy Hub will help Manhattan residents, community organizations, and small businesses access and navigate – free of charge – the many opportunities created by this transition, including clean energy careers, renewable energy installations, energy efficiency improvements, and transportation alternatives.
WE ACT and its partners have formed a team of trusted, knowledgeable, community-based organizations with decades of experience in clean energy, energy efficiency, workforce and economic development, education, health, and housing. This team will help Manhattan individuals, nonprofits, small businesses, and affordable housing owners learn about the benefits of the clean energy economy, ways to reduce energy use and costs, and how to make more informed energy decisions. The team is particularly committed to providing these services to New Yorkers on the frontlines of climate change, including people of color and low income.
Examples of the services provided include:
● Understanding the clean energy economy, what it means for communities, and how you can benefit from it;
● Explaining what types of energy incentives an individual or business may qualify for;
● Assisting with accessing job training and employment in the clean energy sector;
● Discussing a home energy assessment, why it would be useful, and how you can obtain one for free;
● Finding a qualified contractor to perform clean energy upgrades;
● Locating a community solar program and help residents and businesses sign up for it; and
● Sharing information about electric vehicles (EV), charging stations, even help filing an EV rebate.
Getting this assistance is as simple as visiting ManhattanCleanEnergy.org and filling out the online form. All inquiries will then be directed to local specialists with the expertise necessary to provide that assistance, free of charge.
"We look forward to connecting thousands of tenants, nonprofits, small businesses, and affordable homeowners to low- and no-cost renewable energy upgrades that improve indoor air quality, lower utility bills, and reduce greenhouse gas emissions," explained Peggy Shepard, Executive Director at WE ACT for Environmental Justice. "Our hub will also help Manhattan residents access clean energy jobs throughout the borough, ensuring that everyone can benefit from the transition to a renewable energy economy."
"Kinetic Communities is proud to join WE ACT for Environmental Justice and other partners in launching the Manhattan Clean Energy Hub," said Daphany Sanchez, Executive Director of Kinetic Communities Consulting. "Together with WE ACT and our fellow collaborators, we are dedicated to empowering New Yorkers by providing them with essential resources and knowledge to embrace clean energy alternatives. This initiative represents a vital step towards a greener, more equitable future for Manhattan's residents and businesses."
"At USL Technology, we feel strongly about cutting carbon emissions through conservation and renewable energy implementations. The harmful effects of climate change on our communities and its impact on our small businesses are undeniably real. Additionally, the efforts required to decarbonize and electrify our buildings in our communities require serious effort, which is why we so strongly support CLCPA, NYSERDA and the work our client WE ACT for Environmental Justice continues to do especially with the Manhattan Clean Energy Hub program, a low-cost and free energy upgrades to ensure all New Yorkers benefit from the transition to Clean Energy. We cannot express how instrumental it has been to have a partner in WE ACT, and for us to take on together this challenge and opportunity for our communities", said CEO and Founder USL Technology, Fatou Jabbie.
"Green City Force is honored to join We ACT for Environmental Justice and the other Manhattan Clean Energy Hub partners on this milestone initiative," said Tonya Gayle, Executive Director of Green City Force. "We are thrilled to collaborate with key EJ leading organizations and technical experts to provide Manhattan residents with tools and resources to drive clean energy and a just transition."
"Pratt Center is thrilled to partner with WE ACT and the entire Manhattan Clean Energy Hub team to bring equitable solutions to the city's clean energy transition," said Alexa Kasdan, Executive Director of Pratt Center for Community Development. "By utilizing analytical tools to highlight the opportunities and barriers to accessing clean energy programs, particularly in low-income communities of color, we aim to provide insights that support our partners' expertise and community-centered approach to outreach, engagement, and technical assistance."
"For nearly 50 years ANHD has supported and represented 85+ non-profit groups fighting to win affordable housing and thriving, equitable neighborhoods for all New Yorkers.The current climate crisis necessitates ANHD's increased focus on sustainability as we protect and build NYC's housing stock, small businesses, and community assets. We are thrilled to be working collaboratively with six other committed New York nonprofits in Manhattan to ensure our energy transition benefits directly impacted New Yorkers, and creates good and sustainable housing, jobs, and communities for our future," said Barika X. Williams, Executive Director of the Association for Neighborhood & Housing Development (ANHD).
NYSERDA President and CEO Doreen M. Harris said, "Together with WE ACT and the Manhattan Clean Energy Hub we are bridging an information gap and providing equitable access to clean energy and energy efficient resources. All New Yorkers need local, reliable technical guidance to help them make the best energy use decisions and find the latest equipment that meets their needs, particularly in historically marginalized areas that have been disproportionately impacted by fossil fuel emissions, and our new system of regional Clean Energy Hubs is providing that service across the state."
WE ACT for Environmental Justice is a Northern Manhattan membership-based organization whose mission is to build healthy communities by ensuring that people of color and/or low-income residents participate meaningfully in the creation of sound and fair environmental health and protection policies and practices. WE ACT has offices in New York and Washington, D.C. Visit us at weact.org 
---