---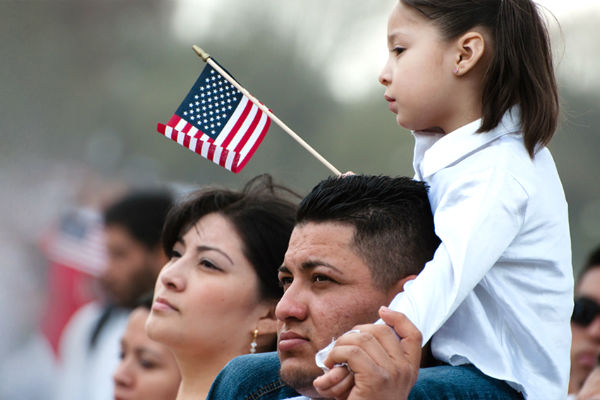 Today, the NYS Senate passed the Language Access Expansion Act (S5236B), which builds on Executive Order No. 26 to greatly increase the scope of language services available to New Yorkers across the state.
Introduced by Senator Timothy Kennedy and Assemblymember Latoya Joyner, the legislation doubles the number of languages offered by state and local governments from six to twelve.
Additionally, the legislation also mandates agencies such as the Department of Motor Vehicles must provide translation services while also covering the New York State Education Department.
"The Senate's passage of the Language Access Expansion Act brings us one step closer to ensuring that our state government reflects New York's growing and incredible diversity," said Murad Awawdeh, Executive Director, New York Immigration Coalition. "This historic legislation not only doubles the number of languages available but also ensures that New Yorkers seeking State services will receive them in the languages they understand and prefer. We thank both Senator Timothy Kennedy and Assemblymember Latoya Joyner for their championing of this groundbreaking bill. Now, we call on the Assembly to pass the Language Access Expansion Act and secure the largest growth in access to language services in over a decade."
"The last two years have magnified the many disparities that exist statewide, with those in the immigrant, refugee, and non-native English speaking communities disproportionately feeling the weight of the COVID-19 pandemic," said Senator Tim Kennedy. "The New York Senate has demonstrated a clear commitment to expanding language access here in New York, by both passing this legislation and including it in the Senate's One-House Budget. We must continue to prioritize policies that create a more just, inclusive New York, and I'm grateful to the New York Immigration Coalition and countless other advocates who have fought alongside us to do so."
"It is time for New York to fully embrace its diversity and ensure that no family is excluded from access to vital public services because English isn't their primary language," said Assemblywoman Latoya Joyner. "I look forward to partnering with advocates and my legislative colleagues as we work to secure passage of Assembly Bill A.7428-B before the legislative session concludes for the year and congratulate Senator Kennedy for successfully moving this important legislation."
"We want to thank the NY Senate for recognizing the importance of increasing language access," said Robert Agyemang, NY Director of African Communities Together. "Our state is increasing in newly arriving populations; we need to ensure that they have access to every tool and resource for success, especially our Asian, African and indigenous Spanish-speaking communities. We will continue to partner with everyone willing to push and support our communities language needs."
The New York Immigration Coalition (NYIC) is an umbrella policy and advocacy organization for more than 200 groups in New York State.
They envision a New York state that is stronger because all people are welcome, treated fairly, and given the chance to pursue their dreams.
Its mission is to unite immigrants, members, & allies so all New Yorkers can thrive.
They represent the collective interests of New York's diverse immigrant communities and organizations and devise solutions to advance them; advocate for laws, policies, and programs that lead to justice and opportunity for all immigrant groups; and build the power of immigrants and the organizations that serve them to ensure their sustainability, to improve people's lives, and to strengthen our state.
---