---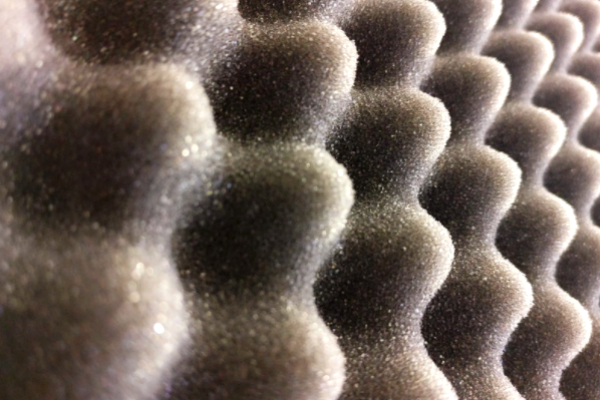 We all live busy, stressful lives and there is not a person who couldn't do with a little peace and quiet every once in a while. Unfortunately, our homes are often not the silent Edens, which we need them to be after a difficult day at work, school, or looking after kids.
With so many different appliances, loud cupboard doors, and other irritating sounds, the pressure of all that noise can really start to get to you. Excess noise pollution has been shown to have a serious negative effect on mental and emotional health and can really exacerbate all of the other difficulties in your life. There are, however, many little tips and tricks which you can implement to make your home less noisy. This article is a guide to how to soundproof your home to make it more peaceful.
1. Soundproof Your Walls
The first thing you can do to make your house more peaceful is to soundproof the walls. This will stop both noises coming in from outside and noise traveling through walls from room to room. There are two main options when it comes to soundproofing your walls. One is to cover the walls with special soundproofing materials. These can be specially designed plasterboards with built-in vibration dampening technology, or the special soundproofing cones you see in recording studios. The second option is to insulate the walls with noise-dampening insulation. Both methods are effective but the insulation is more intrusive to install.
2. Choose Quieter Appliances
One of the biggest sources of noise in any home is all of the electrical appliances. The experts at silenthomehub.com explain that all the gadgets and gizmos in our home can make noise which rises to the level of a busy street. To reduce this, there are many electric appliances these days which have been specially designed to be quieter than previous models. The noisiest appliances like vacuum cleaners, blenders, smoothie makers, and hair dryers can all significantly disturb your peace. Check out online reviews to see which models customers have found to be the quietest.
3. Create Quiet Spaces
With our busy home lives, rambunctious children, and noisy pets, it may be impossible to soundproof your entire home. One way to get around this, however, is to create exclusive spaces that are specifically planned to be more peaceful. Think of them as like little islands of tranquility in the sea of chaos which is your home. Create a little cubby hole somewhere with a bean bag, pot plant, and a snug heater.
Ensure that the room where you make this mini paradise is fully soundproofed and that there are strict rules about noise when it comes to these spaces. Your bedroom is often the best place to establish rules which say your kids cannot come in unless it is an emergency or unless they knock first. This creates a space that is just for you which you can escape to whenever you need a little peace and quiet.
4. Soundproof Your Windows
One of the easiest ways that noise gets into your home is through the gaps around your doors and windows. Whilst modern UPVC fittings are far more effective at blocking sound than older windows and doors, the frames can still let a lot of noise through. Use thick insulation tape around the edges of your windows and especially where the bottom of the window meets the window sill. This tape has been shown to reduce the amount of noise that enters your house by up to 40%.
5. Fit Slow-Close Drawers and Doors
One of the most annoying and disturbing sounds in our homes is the slamming of drawers and cabinet doors. Whether this is done by accident or in a fit of rage when we can't find something, the sound goes right through us like a train. A really effective way to soundproof your kitchen is to install slow close drawers and kitchen cabinet doors. No matter how hard you try to slam them shut, this technology takes over and closes them with a gentle satisfying softness that will protect both your ears and your nerves. The kitchen can be an incredibly noisy place, so anything which can reduce those decibels is always welcome.
Creating a peaceful home is so important for your own ability to relax and de-stress. Excess noise is one of the main disturbances in a home, and so it is really important that you take the necessary steps to soundproof your house. Follow this easy guide and you will be able to create a peaceful, quiet place to live.
---