---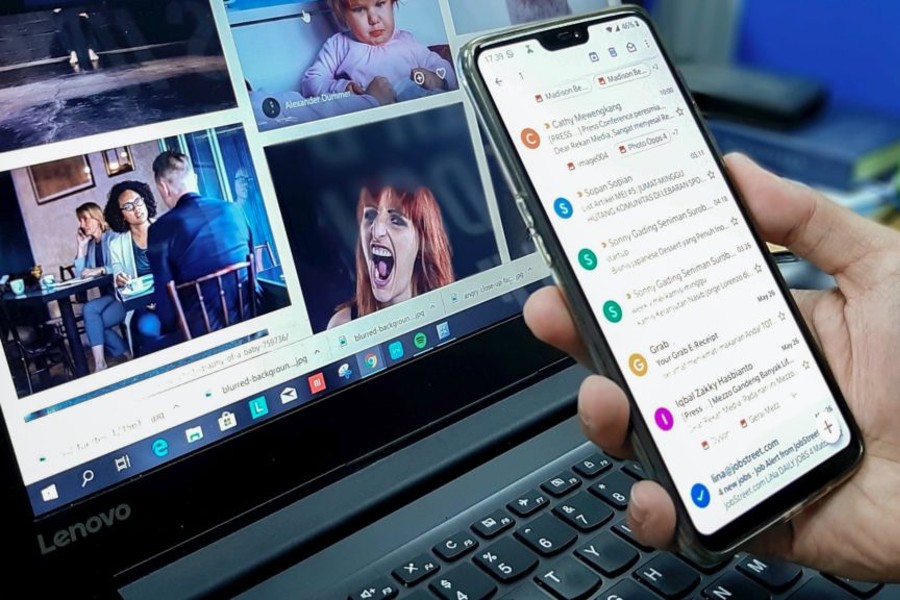 If you're looking to sell your services to a target audience of CEOs, you may find that getting their contact information is a bit of a challenge, especially with companies of a bigger size. 
In this article we'll be discussing the methods you can try out to find CEO email addresses and give evaluations based on their efficiency.
Leverage Google search operators
It's true that most executive email addresses are not available on the surface, like what you'll find after a quick Google search. However, if you optimize your search for increased preciseness, namely by using search operators, you greatly increase your chances of actually finding what you're looking for.
For example, if you want Firstname Lastname's email, you should search:
"Firstname Lastname" contact info
"Firstname Lastname" email
"Firstname Lastname" contact
"Firstname Lastname" Company name
The quotations let the search engine know that you want results that contain the CEO's full name, not the two words split apart or in another variation.
Most of the time you'll get their websites or some social media that contains their emails.
You can also just try typing "Firstname Lastname", but this may not turn out to be a very accurate search, so it's advisable to narrow the query down.
If you want to pull results from the Executive Officer's company website, you should type:
Site:companywebsite "Firstname Lastname"
Site:comanywebsite "Firstname Lastname" contact
Site:companywebsite "Firstname Lastname" email
This is a very easy way to find contact details, however, it includes lots of manual typing with variations, which puts it rather low on the efficiency scale. It's also by far not the perfect option if you need leads' emails in bulk and in a timely manner.
Use Advanced Search on Twitter
This method implies that the CEO you have in mind has a Twitter profile. If they do maintain a consistent social media presence, chances are that they've tweeted their email at some point.
To find this you will need to use Twitter's Advanced Search. Write 'at' and 'dot' in the 'all of these words' field, then put the executive's Twitter handle in the 'from these accounts' field.
Once you click 'Search', you'll be presented with a Tweet containing the CEO's email, if they've posted it.
If this yields no results, you can always just tweet at the person directly, asking them for their email address.
The key is to not start selling straight from the tweet. Just say you would like to send or ask them something. Make sure that you have a credible profile, state who you are clearly in your bio and have a professional profile picture.
Check out their LinkedIn and reach out
LinkedIn users sometimes display their professional email addresses on their LinkedIn pages. Though this is a rare occurrence, giving your target CEO's LinkedIn profile a visit is still worth a shot.
To find hidden email addresses, you can use email extractors. Paste the LinkedIn URL into one of these tools and obtain desired emails.
As an extra bonus, you can try reaching out to the person directly on LinkedIn by sending them a message. You may have the chance to not only get their personal email, but also to form a closer connection.
This method has its advantages, but ultimately proves far too time-consuming if you're not employing automation.
Sign up to a newsletter
When you sign up for a company newsletter, most likely you will be getting mail from an account monitored by an actual person rather than a no-reply dead-end.
Once you receive the first letter, reply to it requesting to talk to the CEO, ask their email address, or simply formulate your reply as if you're speaking directly to them.
Your message will either get forwarded to the CEO or you'll be told their contact details, meaning you'll have the opportunity to reach out to the executive one-on-one.
Use Email Lookup Tool — Closely.com
Some tools allow you to easily pull out emails and phone numbers of any CEO you're looking for. For instance, Closely comes with a free trial so you can easily register and find whoever you like.
Al you have to do is go to Lead Finder tab and filter the base by typing in name of the company and job title, like this:
Here you go!
The tool has pulled an email for you and you can click on "Open" and trade your credits for this email and other contact info. This tool has a free trial so you can register and explore first whether it will find you the email you're looking for. If it does, you can grab that email for free.
Conclusion
Listed in this article are ways of acquiring an email address of a CEO. Those are free and paid ways, but mostly free. Find the best way for yourself and accomplish your task 😉
---