---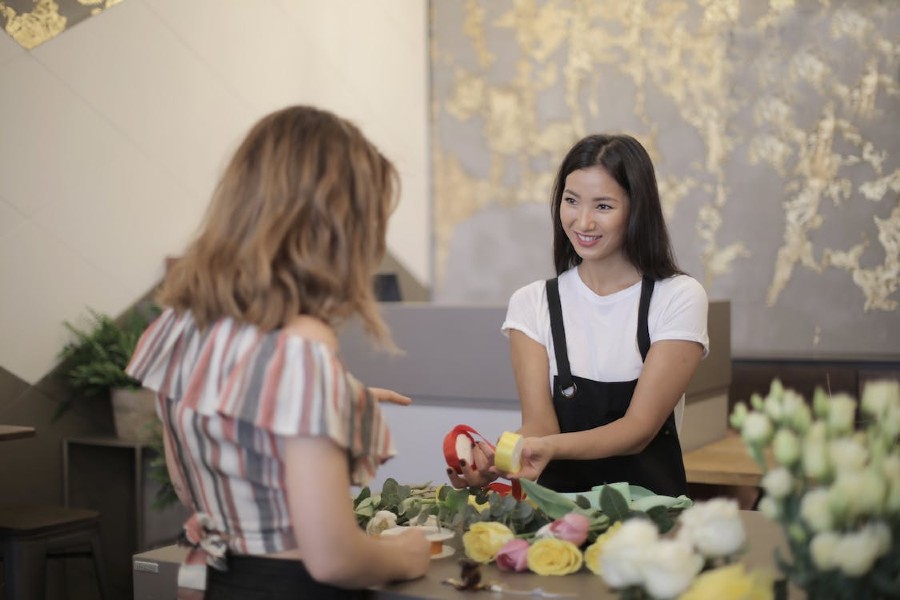 Flowers are a superb way to show someone you care, but picking the right flowers for the occasion can be tricky.
In this article, we'll give you tips on buying flowers for any occasion, whether it's a birthday, anniversary, or just because.
Consider what different types of flowers signify
Different flowers have different meanings, which can be a great way to choose the right flowers for any occasion. Red roses have long been known to symbolize love and passion, while white roses represent purity and innocence. Yellow roses signify friendship, and pink roses represent appreciation and gratitude.
When choosing flowers for a friend or loved one, take the time to consider what type of relationship you have with them. Are they your best friend? Your significant other? A close family member? The meaning of the flowers you choose should reflect that relationship. Exploring the offerings of a local flower delivery shop can help you find the perfect bouquet that conveys your feelings and sentiments appropriately.
If you're looking for a way to show someone you care, consider giving them flowers. Flowers are a lovely way to express your feelings and can be enjoyed long after they're given. With various types of flowers to choose from, you're sure to find the perfect way to convey your thoughts and messages with flowers.
Think about the occasion
When you are buying flowers for someone, it is important to think about the occasion. This will help you choose the right type of flower and arrangement. You may already know this, but funeral flowers should be somber and respectful, while flowers for a birthday should be festive and happy. The tone of your message will also be necessary. A funeral flower arrangement should have a card with a sincere message, while a birthday arrangement can have a fun or witty message.
Here are some occasions where flowers would be appropriate:
Funeral: As mentioned before, funeral flowers should be somber and respectful. White lilies are often used in funeral arrangements.
Birthday: Birthday flowers can be any color or type, depending on the person's favorite flower. A bouquet of roses is always a popular choice.
Get Well Soon: Send flowers to someone recovering from an illness or surgery. Again, the type of flower will depend on the person's preference. Get well soon flowers are typically cheerful and bright.
Anniversary: Surprise your spouse or partner with a beautiful arrangement on your anniversary. You won't go wrong with a red rose, but any type of flower will do.
New Baby: Congratulate new parents with a lovely arrangement of flowers. Pink and blue flowers are often used to represent a baby girl or boy, respectively.
Thank You: Show your appreciation with a floral thank you gift. A simple bouquet of daisies is a sweet way to say thanks.
No matter what the occasion, there is a flower that is perfect for it. With so many options available, you are sure to find the perfect arrangement for any occasion.
Consider the cost
When it comes to buying flowers, many people automatically think that the most expensive option is the best. While it's true that you can find some stunningly beautiful and luxurious blooms out there, you don't necessarily have to spend a fortune to get great results. There are plenty of ways to save money on flowers without compromising quality or aesthetics.
One of the best ways to save money on flowers is to consider the cost of the arrangement. This means considering the price of the individual stems and any delivery charges that may apply. It's often possible to find cheaper flower options online or in person at your local florist.
Another way to save money on flowers is to think outside the box regarding arrangements. Instead of opting for a traditional bouquet, why not try something more unique? There are plenty of alternative arrangement options available that can help you save money without sacrificing style.
Finally, don't forget to take advantage of seasonal sales and promotions. Many florists offer significant discounts on flower purchases made during certain times of the year. Knowing these sales are happening in advance, you can often snag great deals on beautiful blooms.
Following these simple tips, you can learn how to buy flowers for any occasion without spending a fortune. With a little planning and research, it's easy to find stunning arrangements that won't break the bank.
---