---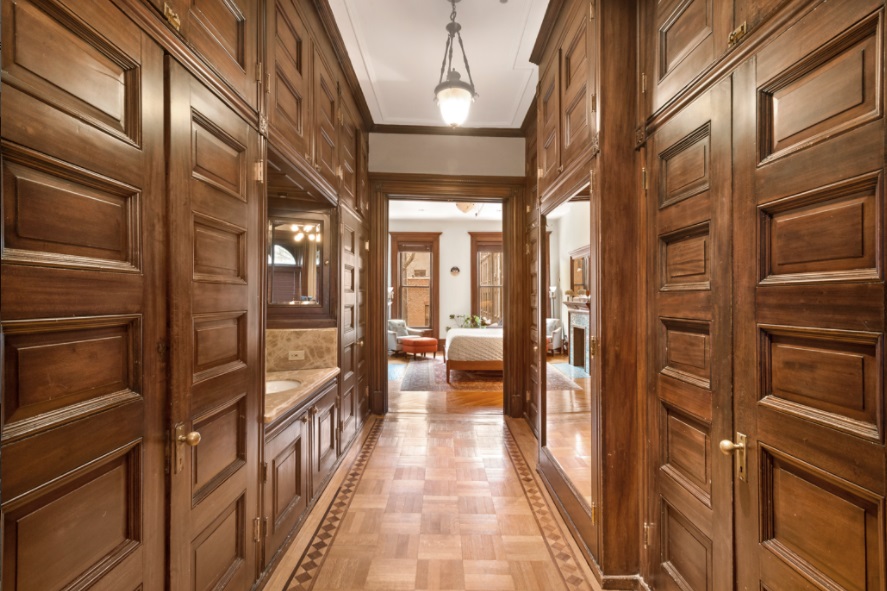 Becoming a successful property owner is no easy feat, but it can be achieved with the right knowledge and strategies.
Property ownership offers a great opportunity to build wealth through rental income and capital appreciation of your assets. It also carries some unique challenges that require careful management and planning to succeed. 
This article will discuss the essential steps for becoming a smart property owner. We will look at how to choose the right property, develop an effective investment strategy, manage tenants effectively, keep up with market trends, control costs and taxes associated with owning property, plan for long-term financial success, and more.
Choosing The Right Property 
When it comes to buying a property, it's important to take your time and do your homework. You should research the local area and get a feel for what types of properties are in demand and likely to appreciate over time. Look at how much rental income you can expect and other economic factors such as average house prices, unemployment rates and population growth.
The property's size, condition, and location all play an important role when buying real estate. Consider nearby amenities, such as shops, restaurants, schools, and transport links. If you're planning to rent out the property after purchase, then look for potential tenants by understanding who lives in the area and their demographic profile. This will help you determine whether or not there is sufficient demand among renters for your property.
Developing An Effective Investment Strategy
This is the most important factor in real estate investing. Developing an effective investment strategy involves several steps and considerations, including increasing your knowledge base, assessing risks and returns, diversifying your portfolio, and making informed decisions. Real estate investors must identify their goals and customize their portfolios according to those objectives. Additionally, they should leverage current market trends and take advantage of the Real Estate Investment Association (REIA) and other networking opportunities and tools to analyze potential investments. Utilizing REIA membership as well as other resources can put investors in a better position to make informed decisions, increase returns and minimize risks.
In addition to using REIA for networking and research purposes, there are other facets of an effective investment strategy that smart property owners should develop. This includes considering the investor's objectives, risk tolerance, available capital, and potential rewards of each investment. Real estate professionals utilize financial models such as a discounted cash flow analysis to assess potential investments and determine their overall return on investment (ROI). Smart property owners use this same method or a similar model when creating an individualized plan that meets their objectives and helps them achieve their goals over time.
It's essential also to consider the tax implications of owning a property. For example, capital gains tax (CGT) is payable when any profit is made from selling a property that wasn't bought newly built or off-the-plan. You should check with your accountant or financial adviser to determine what other taxes or costs may apply.
Managing Tenants Effectively 
If you plan on renting out the property, then it's important to have a good process in place for managing tenants. This includes understanding relevant landlord laws and regulations, as well as writing up an effective rental agreement. When choosing tenants, you should look for those who are likely to pay their rent on time, take care of your property and stay long-term. You also want to make sure that they don't cause any disruption or damage to the neighbourhood
Keeping Up With Market Trends 
The real estate market is constantly changing so it's important to keep up with trends and developments in order to gain an advantage. This means staying informed about new developments in the area, existing zoning regulations and any potential changes that could affect the value of your property. It's also important to understand how different factors such as interest rates, inflation and political events can impact the real estate market
Controlling Costs And Taxes 
Owning a property comes with a range of costs and taxes that must be managed effectively in order to maximize return on investment. This includes mortgage payments, maintenance costs, insurance premiums, local council taxes and more. You should also ensure that you are claiming all available deductions from tax authorities so as not to pay more than necessary
Planning For Long-Term Success 
Finally, it is important to have a plan for long-term success when it comes to owning a property. This involves setting realistic goals, such as whether you want to sell or rent the property in the future. You should also consider investing any surplus income into building up equity over time and diversifying your portfolio by investing in different types of properties
By following these tips, you can become a smart property owner who is able to make informed decisions and maximize return on investment. Smart real estate investments require careful planning and research, but with the right strategy, they can be extremely rewarding. With a bit of patience and dedication, you can enjoy a successful real estate career for years to come.
---