---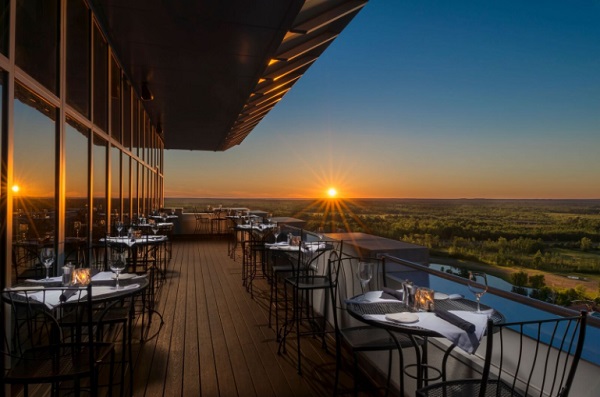 The paparazzi have been abuzz with news regarding famous celebrities who have taken to gambling at prestigious casinos across the world and everyone wants to know what they play, where they play and if they win or lose. For the most part, the majority of these celebs aren't professional players but surprisingly enough they know their cards and if anything, they certainly are lucky both on set and off set playing at top casinos in the world. Taking a look at who these casino goers are might surprise some fans but some not so much, Charlie Sheen certainly doesn't surprise but other red carpet stars such as Drew Carey might bring the 'OOOOH' factor to the lips of avid comic fans. The list is below and we delve into what these actors have been up to when out of Hollywood.
The Vegas Strip and Atlantic City
Las Vegas, the hub of any gambling fanatics dream also known to house many stars and entertain those who get paid to entertain us on television or the movies, is the ideal place to glance a celeb in the natural habitat of seasoned gamblers. Vegas has seen the rise and fall of many famous actors and actresses and thanks to the media we have the info fans are looking for.
Atlantic City – the Borgata, used to be an unimpressive hotel and casino until it revamped and gained traction from stars such as Drew Barrymore, Jon Bon Jovi and Jamie Lynn Sigler. Now it is a luxurious establishment still attracting stars from around the entertainment industry.
Charlie Sheen
Known for his eccentric behavior, many fans wouldn't be surprised that the famous actor frequents the gaming halls of the most famous land-based casinos. What does come as a surprise however is that the unconventional actor was spending big cash on a weekly basis at the tables of chance. Some say he has since given up on gambling with a not so lucky streak, but who is to say the star doesn't enjoy online casino betting out of the media's eyesight.
Bruce Willis
The Die Hard actor took his luck to Atlantic City and was rumored to have won just over $500,000 playing the world-famous casino game; Baccarat. Fans have spotted Bruce at the Craps table where he was seen walking away with $25,000 after a wager of only $5,000. Although the actor is known to spend some big cash at famous casinos around the world, it would seem he has every right to with that kind of luck working in his favor.
Pamela Anderson
The blonde Baywatch babe and Home Improvement tool girl has reportedly been an avid poker player in her years but it is rumored she enjoys her slots machines too. It comes as no surprise she loves slots machines as the sensational actress has a Playboy machine inspired by her years at the Playboy Mansion and has been known to frequent The Palms casino playing the video slots game to her heart's content.
Ben Affleck
One for the books is Ben Affleck, the famous star is known for his roles in movies starring in casino themed blockbusters. To prove his devout passion for gambling, Ben Affleck even won the California State Poker Championship back in 2004. Ben is also known for his avid interest in blackjack, a game of chance, but one we would say luck favors him with news of the actor being banned from the Blackjack table in Vegas for his skill set regarding counting cards. News hit hard when the actor had claimed $145,000 and decided to give the large sum away to some of the casino employees after been told he was 'too good' at the table and then banned from the game.
Tiger Woods
The notorious golfer has a reputation for being a strong hand gambler. Unafraid of placing hefty bets, the golf star has been known to bet a hefty amount of up to $25,000 on one hand. That being said it has been common news that Tiger has also had a whopping amount of $1 million limit on a nightly basis enforced by the MGM Grand in Las Vegas playing Blackjack. Now that's what we say is hitting it out of the rough.
Matt Damon
It has been rumored that Matt Damon has been connected to an illegal gambling ring but the famous actor certainly knows what he is about when poker.
Tobey Maguire
Tobey, famous for his role as Spiderman, is known to be a marvelous poker player as he has been taught by a professional poker enthusiast; Molly Bloom. The underground high stakes poker 'princess' has taught many famous celebs her tricks of the trade and Tobey was one of the lucky participants to receive her attention at the table. For those intrigued by both celebs and the underworld of illegal poker players, Molly's Game is a movie that revealed some of what happens in the underworld of gambling. Tobey Maguire, while an impressive poker player has had, is fair share of bad luck which ultimately initiated a court case revealing his part in the underground world of gambling.
John Cusack
Below the radar and not one for much publicity, John Cusack has publicly made it known that he has a passion for playing at the Craps table. His luck with the die has turned attention to him and his confession over the love of the game even more so.
Being an A-List celebrity gambler has it perks. These famous stars get luxurious suites at top rated casinos and can choose whether or not to play publicly or privately. They also have all the cash they need to play high stakes games which in turn creates an exciting atmosphere. Perhaps this is why more celebs are taking to gambling and many walking away lucky while the others, well not so much. Stay up to date with the stars of Hollywood and play like a pro, but perhaps don't place too many high stake wagers illegally!
---