---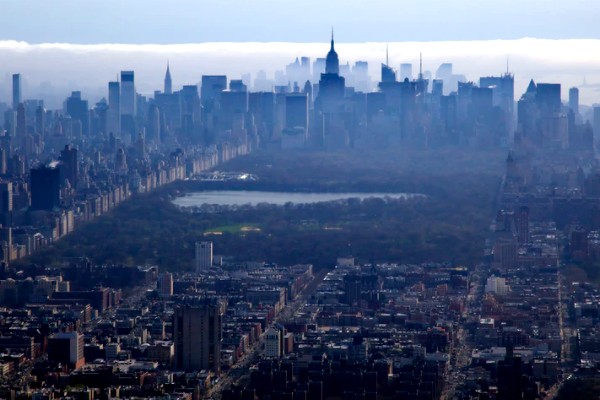 The Health Department today released a sweeping new report detailing the health of New Yorkers who identify as Asian/Pacific Islander (API). For the first time on this scale, this data is disaggregated by ancestry, giving deep insight into the health of specific communities under the API umbrella.
"Asians and Pacific Islanders are not a monolith. Our health data should reflect the breadth of ancestries present in our City's API communities, so we may better understand and address health inequities," said Health Commissioner Dr. Dave A. Chokshi, who is the first City Health Commissioner of Asian descent. "Thank you to all of the partners who collaborated with the Health Department on this important report."
The data touches on many factors of health, including mental health, birth outcomes, dental health, vaccinations, HIV prevention, cancer screening, and chronic conditions like asthma and diabetes. There is also a special note on COVID-19 and its impact on the API community, predominantly addressing the stigma, discrimination, and hate experienced since late 2019.
The results show differences among API ancestry groups that would not be readily visible without disaggregating data, including:
The prevalence of high blood pressure ranges from 15% among those of Korean ancestry to 31% among those of Indian ancestry.
Sugary drink consumption rates among API ancestry groups vary from 7% among East Asian adults to 28% among Native Hawaiian and Pacific Islander groups.
Among Asian ancestry groups, a greater proportion of Indian adults report needing medical care but not getting it compared with Chinese adults.
Data collection around the API community can often be limited and does not reflect the community's diversity, which encompasses a vast array of countries, regions, and ethnicities with differing needs.
This report seeks to uncover health disparities between API groups by breaking down the data by these groups. This report also seeks to further dispel the "model minority" myth that suggests that all APIs experience unprecedented health, economic and academic success.
Through disaggregation, the Health Department, organizations, and advocates can better understand where health inequities exist and how to address the needs of API communities that are often not seen.
To help decide what data would be most useful to communities under the API umbrella, the Health Department collaborated with a group of 21 partners, including service providers, academics and community-based organizations.
"This report helps to promote deeper understanding of API communities, including their diversity and complexity," said Raquel Batista, Commissioner of the Mayor's Office of Immigrant Affairs. "I congratulate and thank DOHMH for building this report. Building on this work, we look forward to continuing to work closely with DOHMH to reach these communities."
"The importance of understanding the health and wellbeing of New York City's Asian and Pacific Islander (API) communities cannot be understated," said Annabel Palma, Chair and Commissioner of the NYC Commission on Human Rights. "Everyone deserves access to individualized, informed health care, and acknowledging the diversity and challenges across API cultures is essential to providing that. The COVID-19 pandemic brought with it an unprecedented level of anti-Asian hate, discrimination, and harassment, and special attention must be paid to the effect this has on the health of our API communities. This report is an important step toward meeting the unique needs of API New Yorkers and creating a healthier city for all."
"Whether it's being taught in our schools or reported here within this important report by the NYC Department of Health, the Asian American condition, from its history to its health, requires greater attention from all levels of government if we are to truly achieve the goals of equal opportunity, equal treatment, and equal protection," said New York State Senator John C. Liu. "Disaggregating AAPI health data is a great step toward fulfilling these goals, and I thank the DOH for their work to bring this data to light."
"As the first South Asian American woman elected to a New York State Office, I applaud Health Commissioner Dr. Chokshi for his leadership in understanding the health needs of New York's Asian-American community," said Assemblywoman Jenifer Rajkumar. "The broad category "Asian/Pacific Islander" obscures the diversity of a group that includes Bengali, Chinese, Indian, Middle Eastern, Nepali, Malaysian, Mongolian, and Pakistani people, to name only a few. Important nuances are not captured in current health data, such as that South Asians and Filipinos have higher rates of diabetes, and that Vietnamese women were found to have higher rates of cervical cancer. The health department's report disaggregating healthcare data will provide critical insights that will help healthcare professionals keep all New Yorkers healthier."
"Recognizing how diverse Asians and Pacific Islanders are and disaggregating health information opens a wealth of information for healthcare providers to better understand where there are inequities in chronic illnesses and identify opportunities to further prevent and treat such illnesses," said NYC Health + Hospitals Vice President and Chief Population Health Officer Nichola Davis, MD. "We applaud our Health Department colleagues for taking this important step and sharing their findings with the broader health community in NYC."
"I applaud the Health Department's efforts at better understanding the complexities of the API experience," said Dr. Anthony Shih, President of United Hospital Fund and son of Taiwanese immigrants. "This new report is a critically important step in the process of identifying and addressing the root causes of health inequities within and across our diverse API communities."
"Comprehensive and detailed reports like this one are crucial for better understanding the rich diversity of Asian American, Native Hawaiian and Pacific Islander communities everywhere. Such efforts bring us closer to health equity nationwide," said Dr. Howard Koh, Harvey V. Fineberg Professor of the Practice of Public Health Leadership at the Harvard T.H. Chan School of Public Health.
"The findings of this report emphasize that New York City's diverse AAPI community faces multiple health challenges, in addition to significant barriers to receiving quality healthcare. To reach AAPI New Yorkers, including those most marginalized, the City must invest in a culturally responsive healthcare system that is accessible to those with limited English proficiency. In order to do so, the City should strengthen commitments to partnering with community organizations, from initial strategizing to the full implementation of health programs. CACF, the nation's only pan-Asian children and family policy advocacy organization, is committed to working with New York City's DOHMH on solutions to build a more equitable healthcare system that meets diverse AAPI community health needs." said Medha Ghosh, Health Policy Coordinator at CACF: the Coalition for Asian American Children and Families.
"This is a terrific and much-welcomed advance in furthering our work in health equity," said Pat Wang, President and CEO of Healthfirst. "The API community is a vibrant, growing one that contributes significantly to the economy and culture of New York City, and as the report notes, is comprised of many groups that would benefit from a more focused understanding of health status and needs. Healthfirst insures more than 1.7 million New Yorkers, more than 300,000 of whom would fall under the umbrella category of "API", and we enthusiastically look forward to working with the NYC DOHMH, government agencies, community-based organizations, and our providers to make an even greater impact on their health and wellness with the use of the analytical advances described today."
"I am extremely happy to see such a detailed report being presented by NYC Department of Health," said Indu Jaiswal, chairperson of the Indian American Forum. "As an Immigrant Population in the USA, our community has special needs for Seniors and members of our Community. I am sure that such data and studies will be instrumental in helping and meeting the increasing social and cultural needs of extremely diverse population."
"I believe the New York City Health Department is setting an important precedent on why it's so crucial to have granular data on specific racial and ethnic groups," said Ninez Ponce, Director of the UCLA Center for Health Policy Research and a commissioner of the Robert Wood Johnson Foundation National Commission to Transform Public Health Data. "The COVID-19 pandemic, for example, showed glaring differences in health care access and treatment across diverse groups — showing the need to separate data in an effort to understand which groups were being impacted most. Disaggregated data help stakeholders learn how to bridge the gap in needs and services for populations that would otherwise be hidden or overlooked by aggregate data that perpetuate the "model minority" myth, often disguising health issues and ultimately harming health. Additionally, collaborating with community members and organizations is a necessary step and I do feel that public health departments, who hold immense power in making decisions to assess the health needs of their residents, should 'meet people where they're at' to truly fulfill the mission of using informed, actionable data for good."
"There is no such thing as high-quality, safe healthcare that is inequitable," said Thomas Lee, M.D., chief medical officer, Press Ganey. "The work NYC Health is doing to bring health disparities in the API community to light is imperative. Health systems must have a refined understanding of the entire health journey through the lens of race and ethnicity, and where there are opportunities to remove barriers to create better health outcomes."
An executive summary of the report is available in 11 languages, including Traditional Chinese, Simplified Chinese, Korean, Tagalog, Bengali, Urdu, Hindi, Vietnamese, Punjabi, Nepali, and Dari.
This report is part of a larger series of reports detailing specific populations of New Yorkers, including older adults and Latino/a New Yorkers, to use data to understand unmet needs of residents and support a healthier city for all. The report reflects the Health Department's commitment to health equity, bolstered by the recent Board of Health resolution declaring racism a public health crisis.
---