---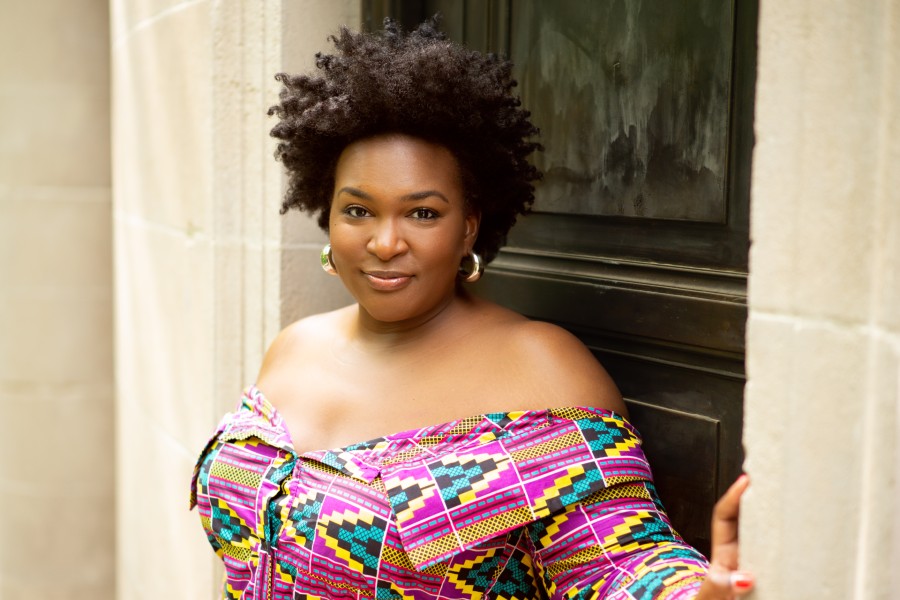 We love Harlem, we love Harlem soprano, Leah Hawkins, and love this interview with Harlem World Magazine's Founder Publisher, and host Danny Tisdale.
Leah Hawkins, a Harlem resident and soprano sensation, has claimed this year's Kennedy Center Marian Anderson Vocal Award.
With a career that commenced at age 9, Leah has performed over 25 operatic roles, including five premieres. Beyond her musical achievements, she's actively involved in organizations like Time in Kids, advocating for arts equality, and serves as a mentor through Utopia Arts, nurturing BIPOC classical artists.
Leah's next mission? To teach and mentor at the Harlem School for the Arts, shaping the next generation of talents. For more information go to Leah Hawkins.
Here's the interview with Leah Hawkins, and Danny Tisdale:
Danny Tisdale: Hello folks, how are you doing? Hello to all of you out there, thanks for tuning in. I'm your host and I'm publisher and founder of Harlem World magazine on today's show. I am rushing through the intro I can't wait to speak to Harlem's Lea Hawkins resident and super soprano sensation has claimed this year's Kennedy Center Marian Anderson vocal award Yes. With a career that commenced at age nine, I wasn't and I didn't stutter nine years of age, Leah has performed over 25 operatic roles including five premieres beyond her musical achievements she's actively involved in or, like time in kids, we need that advocating for equality, we need that to and serves as a mentor, through you to Utopia arts, nurturing, bi POC, classical artists, Leah's next mission to teach and mentor at the Harlem School of Arts, shaping the next generation of talents. Leah Hawkins, thank you for being here today. How are you doing?
Leah Hawkins: I'm doing well and I do want to clarify that I have not yet set up anything with the homeschool for the arts. But that is one of my goals in the coming months and years.
Danny Tisdale: Well, HSA, I hope you're listening to future candidates. So hit her up afterward. You've done so much. And I'm so glad that you are on the show and that we had a few hiccups along the way, but I'm so glad to have a fellow artist on the show. And I do want to say that, you know, with the work that you're doing, I know that you will make a huge impact on the kids that you are working with, and those that you will work with, but I want to get right into it. In the opening, I read about you wanting to make an impact on kids who've made the largest impact in your life. For you to become who you are today.
Leah Hawkins: Most certainly my parents, I've never had a job outside of singing. They have been supportive from the very beginning, when I said I wanted to be a singer at four years old, really before their videos of me at two years old and 14 months old, 16 months old singing into a microphone. So I've always known this is what I wanted to do. But when I verbally expressed it at four years old, they were behind me and took my first lesson at eight or nine years old when I started lessons for his voice lesson at 12. So I've always had them behind me pushing me to really go toward my dreams. They've never tried to take me off.
Danny Tisdale: That's fantastic and I already know what the answer is. But I imagine that support went a long way in your success.
Leah Hawkins: Oh, absolutely. I could not do what I'm doing if they had not given me that support.
Danny Tisdale: But how did it work out? Leah, you started so young. I mean, was it you who had other family members who were doing it also, or was it just the way that it has played out?
Leah Hawkins: Sort of how it just played out. So my mother's mother who I never met died very young. She was known as a family songbird. And so she said, and then she has a brother who is a concert pianist and has a doctorate in piano. He's a musician but he was never very supportive of me. So I didn't have that as sort of my go so people, people that I could go to she wasn't here and he wasn't so supportive. But my parents loved music and they loved it. I loved music. And so they wanted me to pursue it. It was as simple.
Danny Tisdale: As that. Yeah, yes, simple as that but it sounds pretty complex and it sounds at the same time that you've had to, really be focused single-mindedly to do what you're doing. Because what, but that's the story we love, isn't it that the odds are against you in some ways? And no matter what she, still does what she does and does it?
Leah Hawkins: People that it's not my story.
Danny Tisdale: Most definitely and adding more to the story. What was life like during COVID? Did you work?
Leah Hawkins: So no one said complicated. So my industry shut down. Right? Just stopped altogether. But I was in when when COVID started, I was a young artist, or a resident Young Artist at the Metropolitan Opera. So I will still get paid, we get paid throughout the year, whether we work or not. And so I had that going for me. And then I had won some awards along the way. And a lot of these organizations would just email us and say, it's a hard time for you. Let me send you some money. So the entire timeline during COVID, I'm, I'm making money. And then on top of that, I went back to Philadelphia with my family for about three months, because I gave up my apartment for a while because I said I will have no work. So I should probably get out of this apartment. Right? And this company that I was working with in Munich, Germany, they're like, hello, we want to start our season. Again in August. Can you come back in August and do the show? Because I was in Germany when COVID started, like when everything shut down. I was already in Germany and came back home. And they said, Well, can you come back and start our season again in August? I did. And while I was there, I said, You know what? All my gigs in the US are canceled.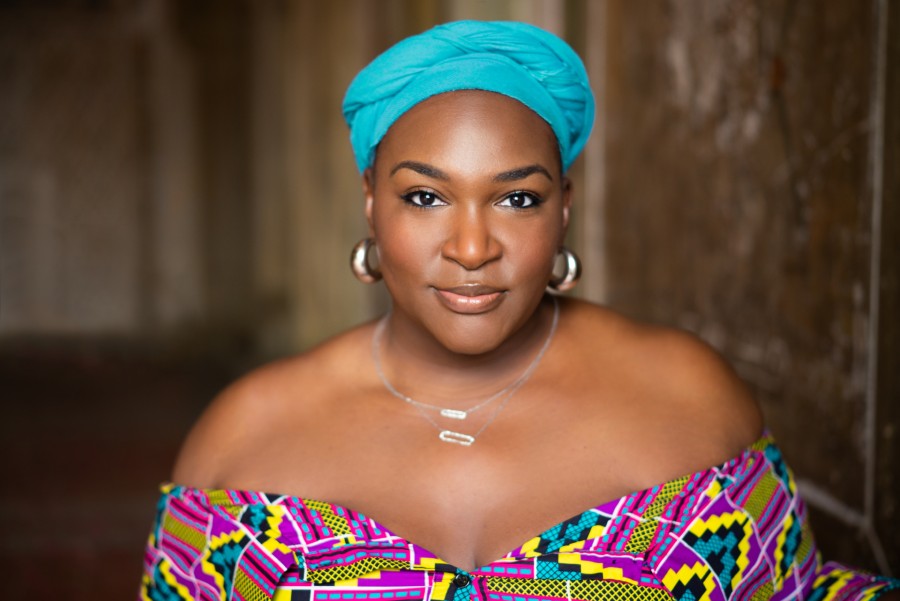 Danny Tisdale: This was August of last year. 2020. Sorry, 2020.
Leah Hawkins: So I'll go back to Germany. And while I'm there, all my gigs in the US in 2020. canceled for the fall. So I asked for comprehensive help. Can you guys help me get a VISA? So I can just stay in Germany? Because in the spring I have gigs here. In Germany. It's not terrible. And they did, they helped me find the manual member of the company who gave me health insurance. And I had a VISA to stay in Germany for seven months of the pandemic.
Danny Tisdale: That's fantastic. It's during a terrible time it's glad to hear that, it played out that way.
Leah Hawkins: Maybe it made me realize how blessed I've been. And then also got me from complaining too much. Because it could have been right, yeah.
Danny Tisdale: So Leah, What is the secret to your success? It sounds like a little bit of this, a little bit of that hard work when that's always the super plus, but what? What is it? Your path is already created. And you're just, walking it? How does it feel to you as you live it? As you're living it?
Leah Hawkins: Oh, that's a really great question. I suppose it feels like I am just the vessel. And I'm allowing myself to just be led to where I am supposed to go. Ah, and I honestly feel like God, the universe, whatever people want to say, gave me the family and the people in my life to no accident.
Danny Tisdale: Not an accident?
Leah Hawkins: No, I don't believe that at all. There's no way. I didn't do this on my own. You know, I sort of hate when people say that I did it all on my own. We don't do anything on our own, come on. I mean, how could you think that, it's like, you know, we're a family, exactly what we need, there's no accidents. At least that's what I believe.
Danny Tisdale: I believe it too.
Leah Hawkins: And so I suppose it's allowing myself and submitting to the idea of being a vessel. I've really been trying to focus on that in the last, I would say the last three years especially because of COVID. happen for me, I said, I need to just give myself over. Because clearly, my way is not going to make things work our way isn't going to work. So, yeah, and a lot of times too, we do have these plans, we get a consultant, we look at what others have done in the past. And that's great. And you do want to do that, but sometimes, it just plays out the way it plays out, you know, anyway. And it sounds like, in some ways, obviously, we don't know each other, but I can see that, you are approaching it that way, because there's a smile on your face.
Danny Tisdale: What do say to young kids who want to follow in your footsteps?
Leah Hawkins: So many things I'd like to say. But I suppose the first is you, you have to believe in yourself to the point that you feel crazy and believe in yourself so much. Nobody can hear you from that. No one, a soul. And even people around you can do that. But it has to come from within first. When I was when I was in high school, even before then I was in high school, and my high school yearbook. I said, a little goodbye. See y'all at the Met 17 years old, or 16 years old when I wrote it. And I believe with everything in me that I was going to say that no one could tell me differently than my friends. I told their parents still remind me that I said this. I said it. Because I believe that. So it was so real for me. I felt like I was living it.
Danny Tisdale: You can't beat that kind of confidence, the confidence where you don't blink?
Leah Hawkins: It's just I know that to be true. Yes. Kids have these things with them, or knowing that they have, and I want kids, anybody who's behind me or, you know, with me, because someone said behind me, wants me to, to believe with everything they have. And to listen to that voice within them that says this is right. For me. This is what I should do. I know that I'm going to do XYZ because that's not placed in you for no reason.
Danny Tisdale: That's right. It's real. And if you don't pay attention to it, you regret it people who don't pay attention to her, but it's obviously what you always live with. What is why did she had what I did? You don't have to live with that. If you just follow that thing within you knowing that the talent you were born with?
Leah Hawkins: That's great stuff.
Danny Tisdale: Yeah, well, and that's what makes great people. They pay attention to that, rather, it's football, racing, or whatever you have to have that confidence. I don't know, people who have excelled that they don't have the confidence, and they make it to the top, and the thing is, the confidence is gonna waver, you're gonna get sharper is the tool, right?
Leah Hawkins: Absolutely. Last month, I was in the space was this a mistake? Did they need to do this and did they need to give it to me? I was there. But that's, that's only for a short period that I'm there. Because I could come back to what I already know, to be true.
Danny Tisdale: I'm always interested in the process, so what do you do at that moment? Where you, you have that moment where you, your confidence, kind of lapses? Yes, folks, it's about that green stuff.
Leah Hawkins: Every now and then. But yeah, what do you do in those moments where, you know, the confidence just isn't there? At that moment, I try to write about it. Or, I reach out to my aunt who is a professor of psychology. She's also a woman of faith. Oh. We humans. Yes, we're sensitive to the world. I like to think of course. I'm as hard as a rock and I can walk around.
Danny Tisdale: I guess this might be more of another process kind of question. You need moments to get away to clear your head. That's a tricky question, because, it's your private space. And as I asked you, what, how do you kind of escape in Harlem? You go to a park or what, I don't want anybody going to the park you go to be, I want to sing with her. I don't want that kind of moment. But how do you kind of escape and, clear your head and reset yourself? When you're in Harlem? Do you have a space like that is their favorite place in Harlem?
Leah Hawkins My apartment is my little oasis in Harlem. I have a balcony. Just go sit on the balcony. Just breathing for a little bit. Here in silence and watch people go by. Oh, I love that. I love balconies. I wasn't even looking for one but I'm so glad everything's going your way. Outside of that, I'm not gonna say where it is. But there is a club bar in Harlem that I go to a dance away.
Danny Tisdale: Sounds nice –anything else? You're doing and this fall you perform Anthony Davis is x the Life and Times of Malcolm X which premieres at the MET making it the second opera by a black composer. You're performing dual roles as Louise and Malcolm's wife Betty Shabazz. How do you prepare for a performance like that? And what else can you tell us about that? Any behind-the-scenes goings on?
Leah Hawkins: Well, we haven't started rehearsals yet. We start in we haven't started. yet. Probably about two weeks. We start rehearsals for two and a half weeks.
Danny Tisdale: And when does it hit the stage?
Leah Hawkins: Runs at The Met, from November 3rd to December 2, 2023.
Danny Tisdale: So there's about two and a half months on the stage prepping and getting ready?
Leah Hawkins: But, you know, this is my third time portraying real-life people on stage, and it's really a gift. It's a gift because Louise Little was Malcolm X's mother. I don't have videos of Louise Little, but I had it have you got writings about her, which is helpful? And then would bench the boss, there are videos of her. So I could go and see her mannerisms, I could see the way she spoke, I looked at pictures of her. And I'm like, I look kind of similar to her. It's been very interesting, too, because as soon as we think of these people as characters, I get to think of them as real-life people because they are because they work. And it's very exciting to do that. Now, this music is some of the most difficult I have ever encountered. Why is that? It's 20th-century music, which tends to be your guard and a tonal and written rhythmically challenging, so it's very difficult music. But it tells the story quite well. You can hear in the first scene, when she's really living the horsemen, the Klansmen around the house, their house in Omaha, you can hear that in the music. And so I want people to really listen for that. Yeah.
Danny Tisdale: Maybe it's just not understanding music on stage. But I would think that it would be easier doing contemporary opera, is that the right term for it? As opposed to, the traditional opera where the people are not live, I would think it's so it's just the opposite.
Leah Hawkins: Well, it's funny. Because, in our training, we learned musically speaking, we learned, we learned those melodies and those harmonies, Oh, I see. That's how we are trained. Whereas with new music, it's, we learned that as well, but not as extensively as what we learned about the more traditional operatic styles. And so rhythmically speaking, a lot of the pieces from an earlier time are not so difficult. They're not as trying to find my work. They're not as complicated as they are as they are now. Because the styles have changed and evolved over time. Wow. So the one thing that I love and that most of us love, is that, with the older pieces, you're often compared to singers of old artists, or old Oh, it's not the way XYZ did it. It's not the recording that I heard, I like I prefer XYZ. Whereas with new music, most people don't have a reference to compare it to. And so they thought, Oh, I just liked this because I like it. You know, it's not being compared to something, which is an exchange.
Danny Tisdale: Yeah, I love the art so much. And it's just amazing how different and similar it is for artists in their field, yeah. Can you give me the dates again for those performances? I know you said in November, but if someone didn't have their calendar, when you mentioned those dates, I think I can talk a little bit longer so that they can get their book and put it in their phone if they want to do that. So that they can make sure not to miss the performance. Sounds pretty amazing. Quite frankly,
Leah Hawkins: I think it will be, I think it will be the production is supposed to be Afro-futurist, in style, which is very interesting. Very interesting. Take, can you what do you what does that mean? Afro-futurism. This idea of blackness in the future? I thought it was gonna be something. Like on stage, when I went to go see the production, it's the same production from Detroit. There was like, the spacecrafts at the top of the stage to sort of very futuristic, okay. Yes, but the performance dates are November 3, through December 2. They're all different times throughout that month or seven performances from November 3, through December 2, 2023.
Danny Tisdale: The Met Opera is not like Harlem Week. I can't go to the event. Just shout out when I'm in the audience.
Leah Hawkins: Actually, oh, but at the opera, we don't because that's not opera-ish, right? That's what that's what we told it's not operatic. But that's exactly what most of us artists are fighting against this idea that opera has to be stuffy or elitist. No art is for everyone. Everyone deserves art. Don't get away from it. I don't care about any of that. So when people come to the opera, I want them to cheer. I want them, to yell, I want them to stand I want, I want them to be a part of the experience. That's why we love Beyonce concerts. That's why we love it, because people are involved, get up, do your thing, and be yourself, right? Don't get up in the middle and gradually make that change, over time, and step by step, not just all in one fell swoop. But you know, in between.
Danny Tisdale: Before I forget, it looks like we have three minutes and a change left. It seemed like we just got on the podcast, but I wanted to ask you, about the arts, and Hollywood industry. Unions, what's your feeling about what's going on? I know politics and politics sometimes don't merge, so I can understand if you don't want to comment, but is there an artist's response? You said you don't want to come?
Leah Hawkins: It's not that I don't want to comment. I've been sort of blocking it with sort of staying out of it in a way. You know what I mean, because we've had our own issues within the industry, and I sort of don't want to take on anyone else's.
Danny Tisdale: And I'm not trying to get you. I'm not trying to get anybody. I'm just asking questions. I'm just curious.
Leah Hawkins: Okay. Yeah, I hear you. It is what it is. And we all have to do better. This is me speaking to any Tisdale it's the noise in the industry that I try to block out because I'm here for the art. I'm here for the music making. I'm here to connect with humans. All that other stuff is, is taking away from the art.
Danny Tisdale: So I'm curious, when you're on stage, and you have that moment or those moments? What are your favorite moments? When you're on stage? Is it an octave that you hit? Is it when you're, you know, your hand is up? And you're looking up? And you see, light hitting you a certain way, all that to say what is your favorite moment when you are singing? Maybe when you say to yourself when you're on stage, oh, this is why I'm here. Or when people are standing up clapping?
Leah Hawkins: No. That's great, too. But, it's when I am in the middle of singing a phrase, it gets quiet. Or I stopped singing. And it's not yet time to clap, but the audience is just oh, that moment.
Danny Tisdale: That moment of silence?
Leah Hawkins: We could hear a pin drop that's what I love.
Danny Tisdale: You finish a piece and you can hear people's people sigh it just gave me the chills that were like, Yeah, because that's pretty powerful. I can only imagine. I don't know how many people can be seated at the Met. But that must be pretty powerful. Okay. I'm sorry. I can't even let you respond because we've got seconds left. How can our listeners stay in contact with you? Miss Hawkins?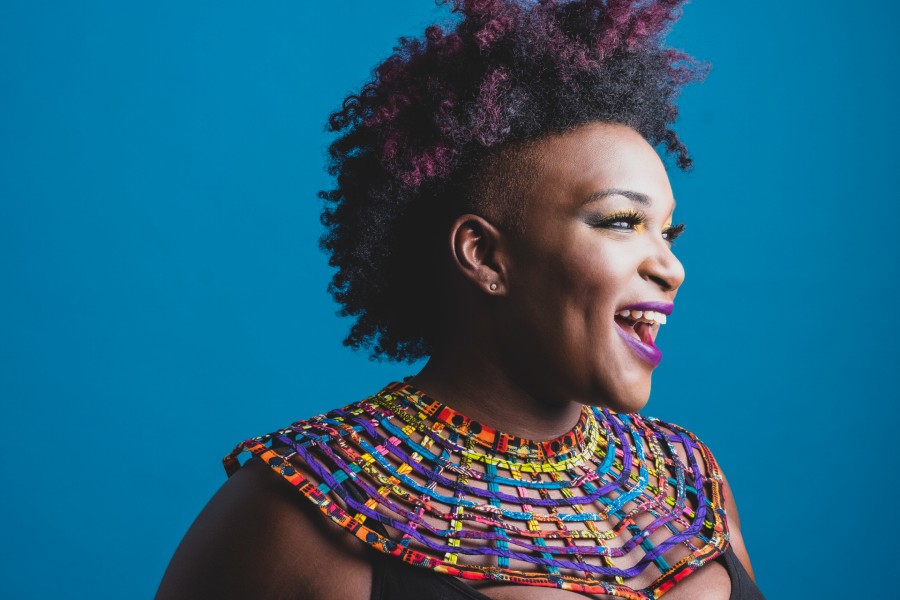 Leah Hawkins: Instagram using my name. Leah Hawkins underscore Facebook, Leah Hawkins soprano, and my website LeahHawkinssoprano.com.
Danny Tisdale: Fantastic. Love you, Leah. I'm so glad that we had a chance to have this conversation.
Leah Hawkins: And I may be an artist you want to call me on stage. You can!
Danny Tisdale: I will do that. I'm just kidding. I love having you on the show and the best of luck in life and career.
Leah Hawkins: Thank you for having me.
Danny Tisdale: And thank you, Leah. Thank you to our listeners for being with us and listening to the Harlem World Magazine show. Share us like us. For those don't forget to hit us up and subscribe below thank you very much talk to you soon.
Have a Suggestion for a guest?
As we love to do we speak to one of Harlem's leaders, legends, and trailblazers, helping our readers live their best life and style, contact us if anyone you want to recommend contact us.
Photo credit: 1-3) Leah Hawkins.
---