---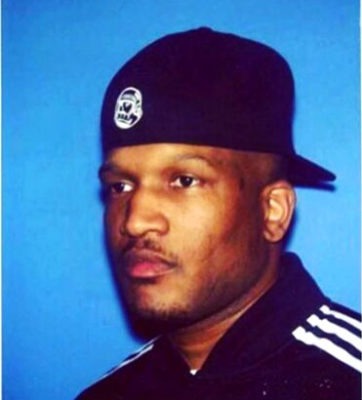 Family, friends, and music industry elite gathered this morning at the Apollo Theater for a Celebration of Life for Jay "Icepick" Jackson. An A&R, manager, and producer, Jackson was instrumental in building the Ruff Ryders roster. "He grinded with me when it was nothing there," Ruff Ryders founder, Dee Dean, remarked during the Ruff Ryders tribute, "When it was just me, him, and the grind."
Ignatius "Jay" or "Icepick" Jackson, a native of Harlem, lost a short battle with colon cancer on June 6, 2017 at the age of 44. A father of 2, including an infant son—Ignatius Manolo and daughter, Natice. Jackson graduated from Martin Luther King, Jr High School and then attended SUNY Old Westbury where he received his Bachelor of Arts Degree in Media and Communications. During his four years at Old Westbury, Jackson threw parties and talent shows, as well as co-hosted a radio show. After graduating, he joined the Dean's at Ruff Ryders.
Jackson was saluted at an all-white service today by countless adoring friends and family, remarks lasted well over an hour. The service was hosted by the legendary Maria Davis, and Alicia Keys gave a musical tribute performing one of Jay's favorite songs of hers, "Illusion of Bliss."
Speaking on his friend, Swizz Beatz said, "His spirit is very strong. When you hear that voice in your head telling you to do the right thing. That's Icepick Jay telling you. As men, we need to take care of ourselves." He recounts his battle with gout where he had to use a cane and sometimes a wheelchair. It was that experience which prompted him to focus more on his health and has been vegan for just over a month. "I had to cleanse my whole spirit, cleanse my whole mind, (we have to) take better care of our health. We have to use Jay as an example that it can happen to us. Let him be the flagship for young brothers and sisters."
At his services, there were a lot of remarks about Jackson's passion for health and wellness. He believed in juicing and regularly exercised. However, in his obituary, Jackson left a mission statement encouraging people, particularly people of color to take care of their health. "Focus on PREVENTATIVE HEALTHCARE. Early detection is key."
The Ruff Ryders family took the stage with Waah Dean leading a Muslim prayer of faith. Styles P remarked, "I know a lot of good men. Pick was a great, great man. He always had positive energy, optimism. His physical presence was huge. I'm gon miss him terribly. I know he would tell me to 'Keep it pushing, baby. Work as hard as you can.'" Jackson's uncle Royce stated, "I want to thank all of you for loving on my nephew. Loving on my family. In our family, he was somebody really special. He was an extraordinary person."
The services were also attended by Pharrell Williams, Steve Stoute, Pusha T. and other hip-hop industry executives and producers, including Steve Carless who was mentored by Jackson. Following the services, Jackson's processional traversed one last time through Harlem.
Article via All Hip Hop and photo via source.
---